World premiere of the new 2017 Porsche Panamera.
Combined fuel consumption in accordance with EU 6: Panamera 4S: 8,2 – 8,1 l/100 km, CO2 emissions: 186 – 184 g/km;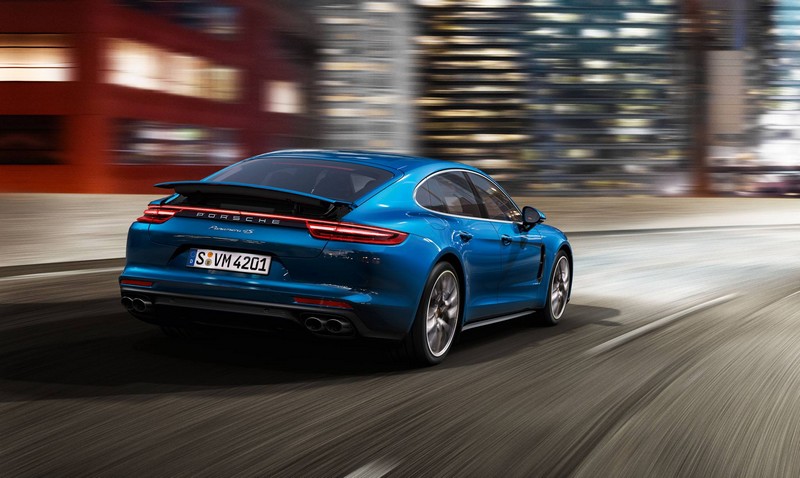 Porsche celebrated the world premiere of the new 2017 Panamera in Berlin, the automotive company announcing an investment of 500 million Euros – which includes a completely new body manufacturing facility. Since it launched in 2009, over 150,000 units of the Panamera have been sold. Inspired by the latest generation 911, the new 2017 Porsche Panamera offers both the performance of a sports car and the comfort of a luxury sedan.
"The new model represents a completely redeveloped automobile – with new engines, a new design and new technologies. Furthermore, we are now manufacturing the second generation of the vehicle entirely at our Leipzig production site," said Oliver Blume, Chairman of the Executive Board of Porsche AG.
"An observer will immediately recognize the coupé-like roof line, but it is much 'faster', even more dynamic and includes a new side window look that emphasizes the coupe-like side view even more," said Michael Mauer, Head of Style Porsche AG, who explained the design objectives that were set for the new model. "The new Panamera can be identified as a Panamera at first glance, but also as the new Panamera. Its strengths have been reinforced, its weaknesses have been eradicated and above all its distinctive character has been preserved."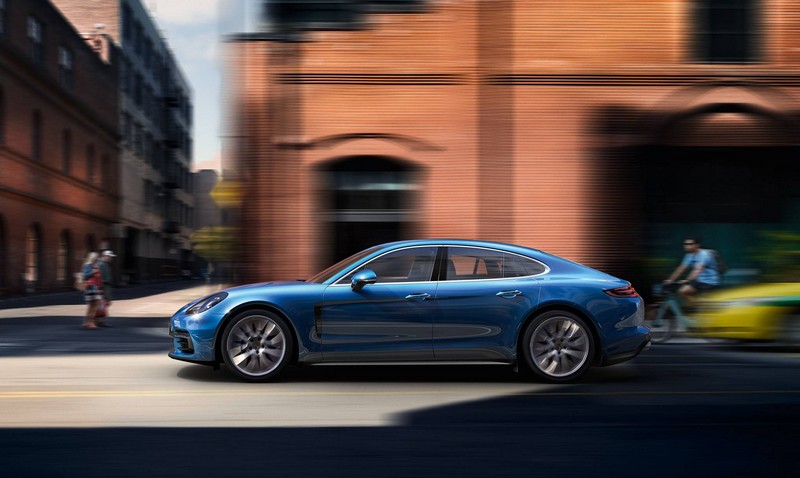 The new twin-turbo engines of the Panamera are more powerful than before, and thanks to the new eight-speed dual-clutch transmission (PDK II) they are up to 16 percent more fuel-efficient according to the New European Driving Cycle. The Panamera will launch with two engines: the 550 hp Panamera Turbo and the 440 hp Panamera 4S. Both models will be equipped with all-wheel drive as standard.
To provide an even larger spread between supple ride comfort and agile handling, the Panamera now offers features such as the new three-chamber air suspension, rear axle steering and the new electronic 4D Chassis Control chassis management system. Many new assistance systems also enhance ride comfort as well as safety.
In the new Panamera, Porsche is also introducing a "future-oriented" display and control concept. Furthermore, the new Porsche Communication Management (PCM 4.1) offers an entirely new range of connectivity by its intelligent digital functions and online services. In the new Panamera, Porsche Connect is being introduced in all models. It extends existing vehicle functions by adding digital services and apps such as those used to control certain vehicle functions remotely by smartphone – and others to make more efficient use of the driver's time on the go.
Porsche also presented the fastest luxury sedan on earth.  The Panamera Turbo (9,4 – 9,3 l/100 km, CO2 emissions: 214 – 212 g/km) achieved 7 minutes 38 seconds at the Nürburgring.