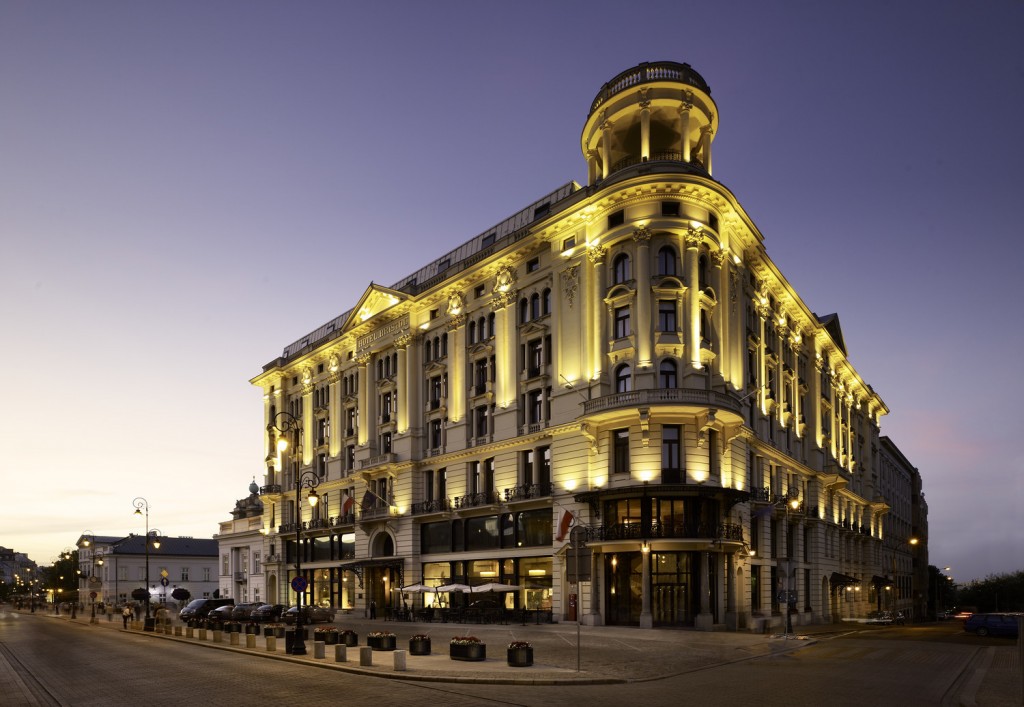 The Luxury Collection hotels & resorts debuts in Poland with the iconic Hotel Bristol in Warsaw. Owned by Starman Poland, Hotel Bristol, a Luxury Collection Hotel, Warsaw marks the luxury brand's first hotel in Poland, combining its authentic, artistic spirit and its cultural heritage with contemporary glamour and elegance. Starwood currently operates six hotels in Poland under the company's Sheraton, Westin and The Luxury Collection brands, including three in Warsaw.
Behind the hotel's majestic neo-renaissance façade, the interiors were created by acclaimed London-based hotel designer, Anita Rosato, to recapture its illustrious history and romantic aura with subtle references to the aesthetics of the Art Nouveau and Art Deco periods. Rosato worked closely with the city's Architectural Conservator during the renovation of the 110-year-old hotel to ensure that Hotel Bristol's historical charm is preserved.
Situated in one of the most prestigious locations in Warsaw, next to the Presidential Palace and on the historic and fashionable Royal Route, Hotel Bristol has been at the centre of Varsovian society since it was founded in 1901 by Ignacy Paderewski – a renowned composer, piano virtuoso and former Polish Prime Minister. The hotel offers with 168 guestrooms and 38 suites clothed in understated shades of ivory and blue, creating a soothing backdrop for the contrasting charcoal and ebony furnishings. Subtle Art Deco accents are used alongside classic elements, a gentle reminder of the hotel's historic roots. Softly polished nickel, rich timbers, generously proportioned bevelled mirrors and high-gloss lacquer combine with indulgent satin, mohair and fine wool to encapsulate the glamour and decadence of the 1920s.
"As The Luxury Collection portfolio continues to grow globally, we are thrilled to introduce the brand in Poland with the signing of the iconic Hotel Bristol," said Paul James, Global Brand Leader, The Luxury Collection, St. Regis Hotels & Resorts and W Hotels Worldwide. "A landmark in Warsaw since 1901, The Luxury Collection will celebrate the hotel's distinctive character, indigenous charm and the unparalleled service that allows our global guests to experience the city through a unique lens."