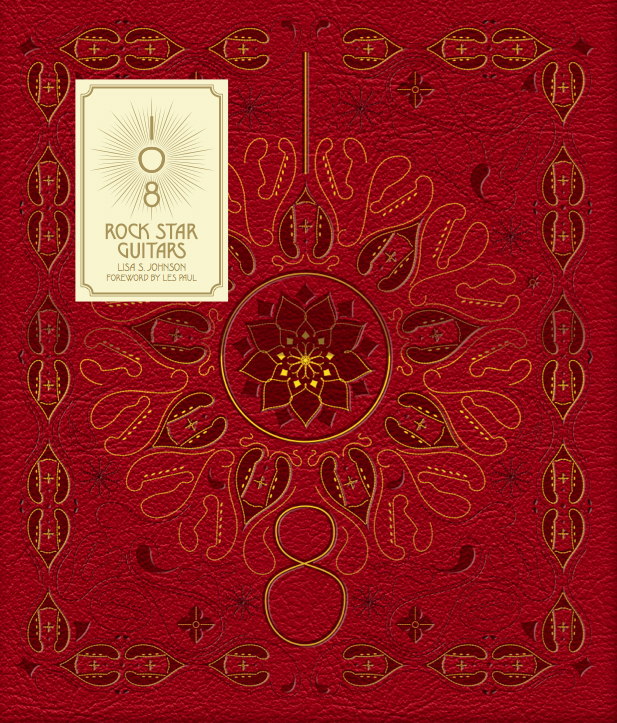 Six-stringed works of art belonging to Les Paul, Eric Clapton, Keith Richards, Jimmy Page, Lou Reed, Carlos Santana, Bruce Springsteen, Nancy Wilson, Bonnie Raitt, Rick Nielsen, Slash, Billy Gibbons, Ace Frehley and others were incorporated into a new art book called 108 Rock Star Guitars (published by Glitterati Incorporated). Photographer/author Lisa S. Johnson imagined a collection of intimate portraits of the cherished guitars owned by the gods of rock. 108 Rock Star Guitars is the culmination of Johnson's 17-year journey that began when she photographed Les Paul's guitar during one of his regular Monday night sets at New York's famed Iridium Club.
The 396-page art book, bound in embossed red leatherette, features 300 images that reveal—through Johnson's signature macrophotography style—the intimate details, etchings, totems, and personal touches that embody the true spirit of the musician and that few—save for their stage crew—have seen from this perspective. Alongside these images, Johnson provided personal anecdotes describing her long quest to photograph the iconic instruments and documents her travels from the backstage hallways of some the world's most famous concert venues, to the artists' private homes.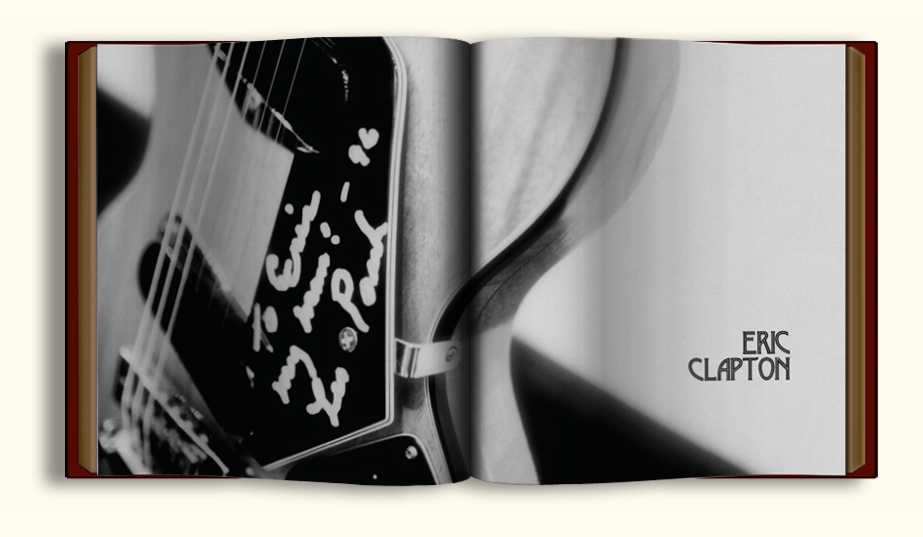 "The first black-and-white pictures Lisa took of my guitars…were wonderfully evocative," writes the late legendary musician and inventor Les Paul in the book's foreword. "I never could have guessed she would one day produce the impressive collection of photographs presented here—images unlike any I have ever seen. Lisa's passion for her subject is evident on every page of this magnificent book."
In addition, Glitterati will issue a deluxe, limited edition of 540 signed and numbered copies, packaged in a die-cut collector's box. ($540). Those books will include a hand-woven, deep purple, silk chiffon scarf, featuring the book cover design. Both editions include a 16-page booklet, "The Inspiration Behind 108 Rock Star Guitars," with additional behind-the-scenes photos and stories, plus a guitar pick printed with a custom holographic foil design.