In September 2016, the world's first 787 Dream Jet made its maiden flight to Hong Kong and joined Deer Jet's managed fleet. Once under the management of Deer Jet, this masterpiece of human engineering and design was turned into an art object. The exhibition series "Dreams Encounter the World" has displayed the craftsmanship used to create the Dream Jet, acclaimed by global premium business travellers. Using the 787 Dream Jet as a platform, Deer Jet has partnered with an exquisite selection of luxury hospitality brands such as Waldorf Astoria and St. Regis launching bespoke travel experiences for customers worldwide.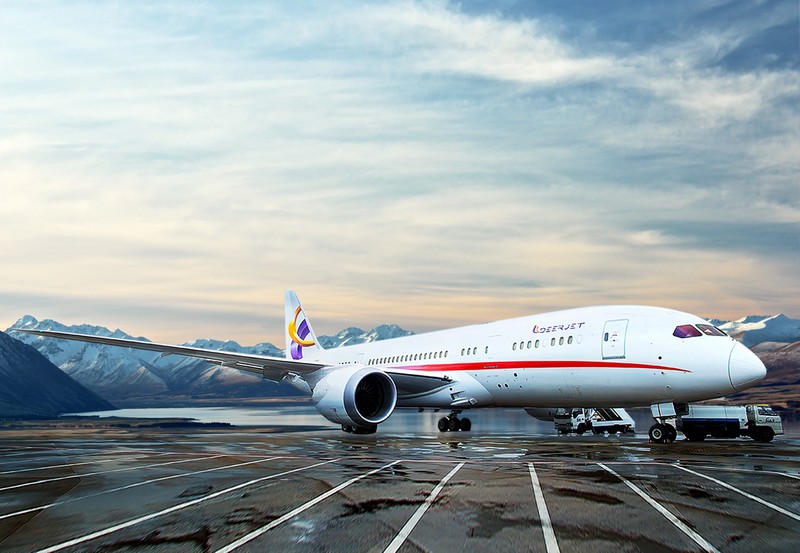 Dreams Bloom Over the World
From 2016 to this date, the 787 Dream Jet has left its footprint all over the world. In November 2016, the 787 Dream Jet was turned into a palace of culture displaying representations of the Chinese civilization and world heritage in iconic Shanghai.
In May 2017, the 787 Dream Jet flew to Seattle, its birthplace, to mark a milestone in the history of business aviation during a display at the Museum of Flight. In May 2017, the 787 Dream Jet landed at the "Red City", Marrakech to display the universe of Moroccan craftsmanship. From London, Dublin to Doha, the 787 Dream Jet has displayed Deer Jet's philosophy of "Making Travel An Art" through best-in-class services which more than a slogan is a promise to deliver remarkable experiences to customers.
Encounter Dreams at its Next Stop, Paris.
Between 28-30 June, Deer Jet is displaying the Parisian "Art the vivre" in collaboration with French heritage luxury brands. The cabin of the 787 Dream Jet was transformed into a gallery of art, design and craftsmanship decorated with Saint-Louis crystal, Dumonteil sculptures, Sevres porcelain, and Puiforcat silverware.