The Faye and Drew Bags Reimagined.
Instantly recognisable thanks to a polished ring and draped curb chain detailing, Chloé's Faye bag is a new take on '70s style. Crafted in textured, patchwork crocodile, ostrich and python skin, this slimline shoulder bag is deceptively spacious thanks to two roomy accordion compartments. By detaching the shoulder strap, the accessory item can be carried as a statement clutch after-dark.
"It's not there as an object, it's actually – especially for a woman – part of their life – a personal item that you carry everywhere," explained Creative Director Clare Waight Keller.
The new 2017 Chloé Faye bag is honouring Harrods' pop-up exhibition with the famed French maison and 24 exclusive Chloé Drew and Faye bags playfully accessorised with bespoke Alphabet charms. The 24-piece Harrods exclusive collection of Chloé Faye and Chloé Drew bags are designed to represent a different attitude of the Chloé girl; confident, happy, light, optimistic and effortless.
Crafted from a unique array of patchwork designs in a sumptuous mix of materials, each exclusive bag has been assigned a defining Chloé characteristic. Garments at Chloé were named alphabetically from 1958 to 1987. In 2012, Clare Waight Keller reintroduced this tradition for the accessories collection and the official Chloé Alphabet was born.
At Chloé's Alphabet bar every Chloe girl can personalise her bag with Chloé's letter charms.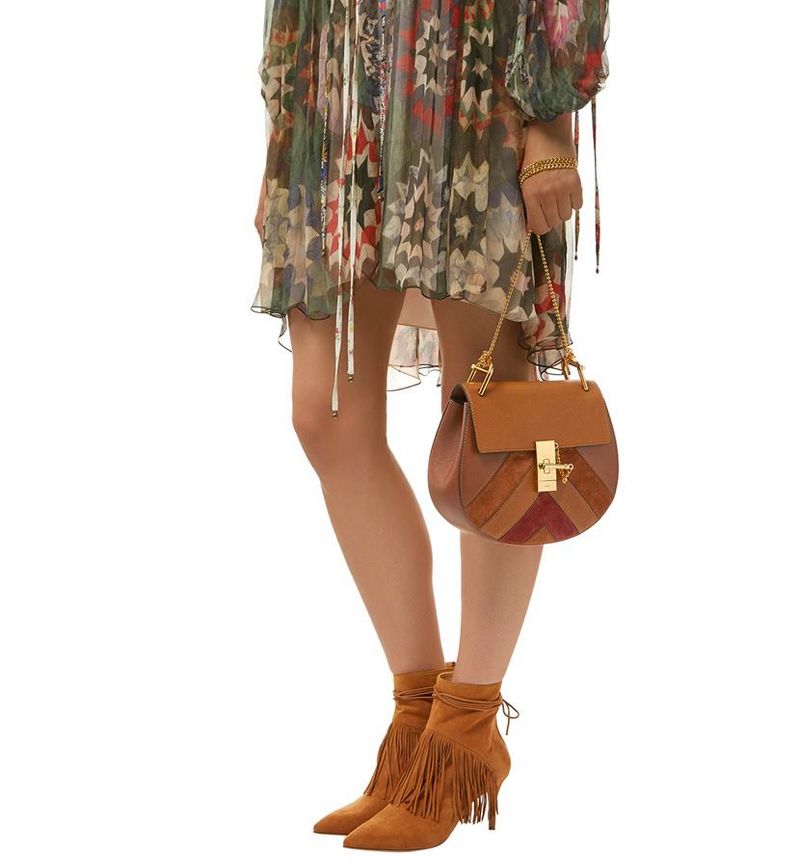 C is for Confident: Chloe Drew Confident Patchwork Shoulder Bag (£1,545.00)
The bold geometric pattern embodies the confident and independent spirit long associated with the Maison. The patchwork, which calls to mind the tones in a classic Parisian herringbone floor, highlights the contemporary forms of both the Drew and the Faye bags.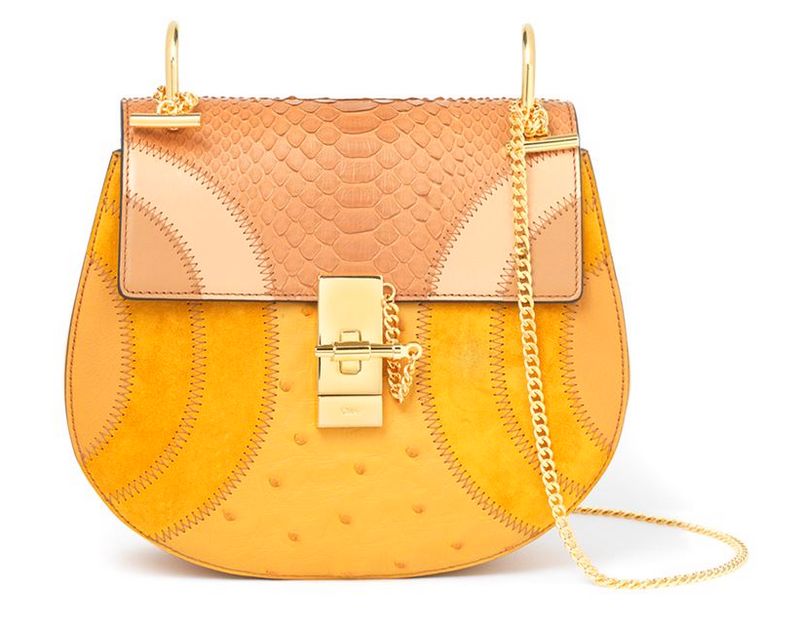 H is for Happy: Chloé Drew Happy Python Shoulder Bag (priced £3,100.00)
Chloé's founder Gaby Aghion instilled warmth, fun and positivity into everything she did, and, since those founding years, these attributes have defined the Maison. The pattern of these bags alludes to this, taking cues from the design of the playful round motif.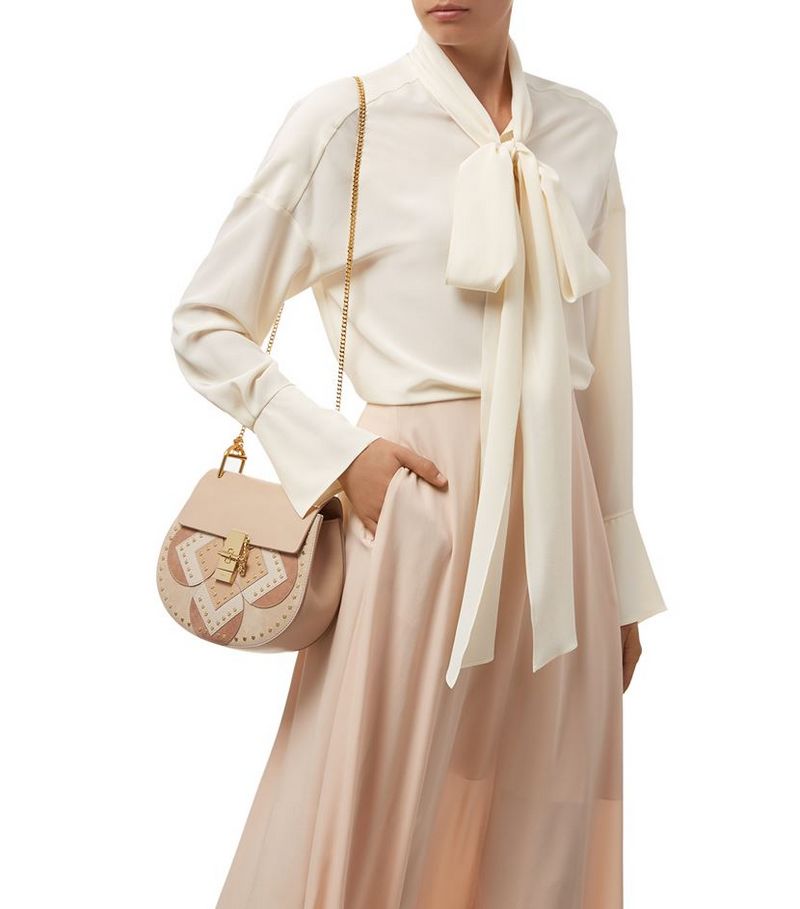 L is for Light: Chloé Drew Light Studs Shoulder Bag (priced at £1,750.00)
Light is at the heart of Chloé. This line, in a range of sun-kissed tones including pale pink and the Maison's signature beige rosé, invokes the colours of the pyramids in Gaby Aghion's native Egypt and those of sun-warmed skin.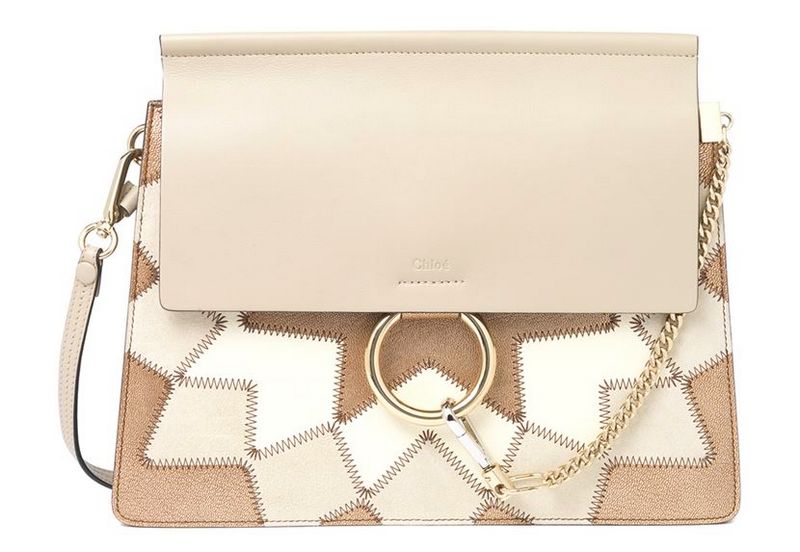 O is for Optimistic: Chloé Faye Optimistic Patchwork Shoulder Bag
Light-hearted and smiling, the Chloé girl embraces life with a lively sense of optimism. This passionate disposition is reflected in the dynamic geometric print on this bag, which is reminiscent of fireworks or stars.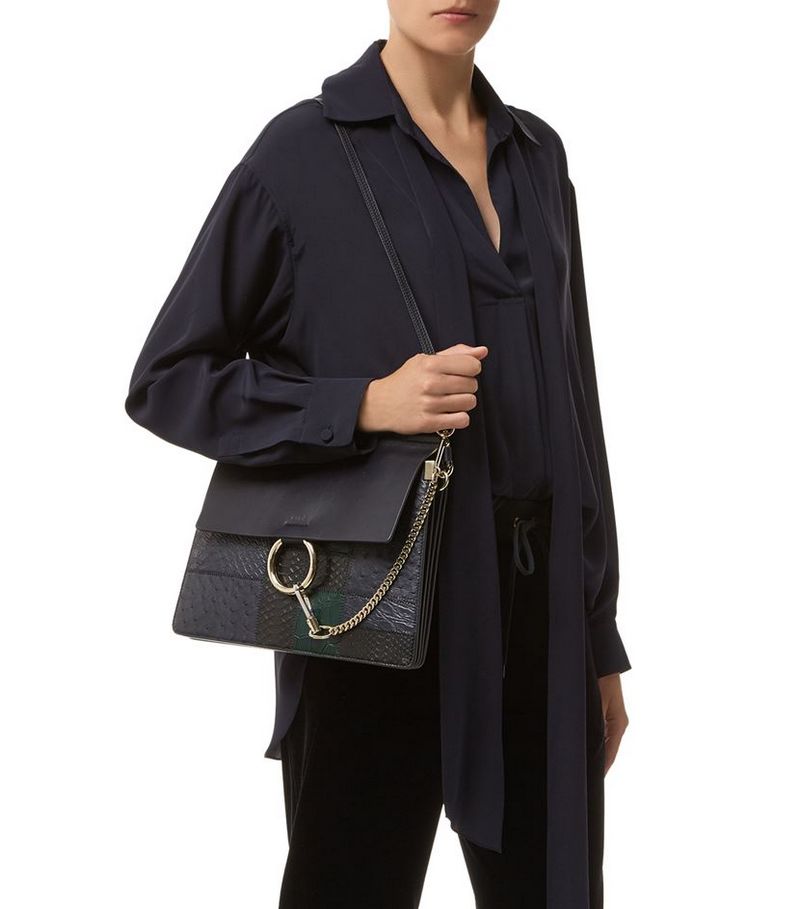 E is for Effortless: Chloé Faye Effortless Patchwork Shoulder Bag (£4,000.00)
Chloé illuminates women with a particular way of being in the world: one that is authentic and graceful. This sense of casual elegance shines through in this design, which features a stylish combination of blue, black and green colours.