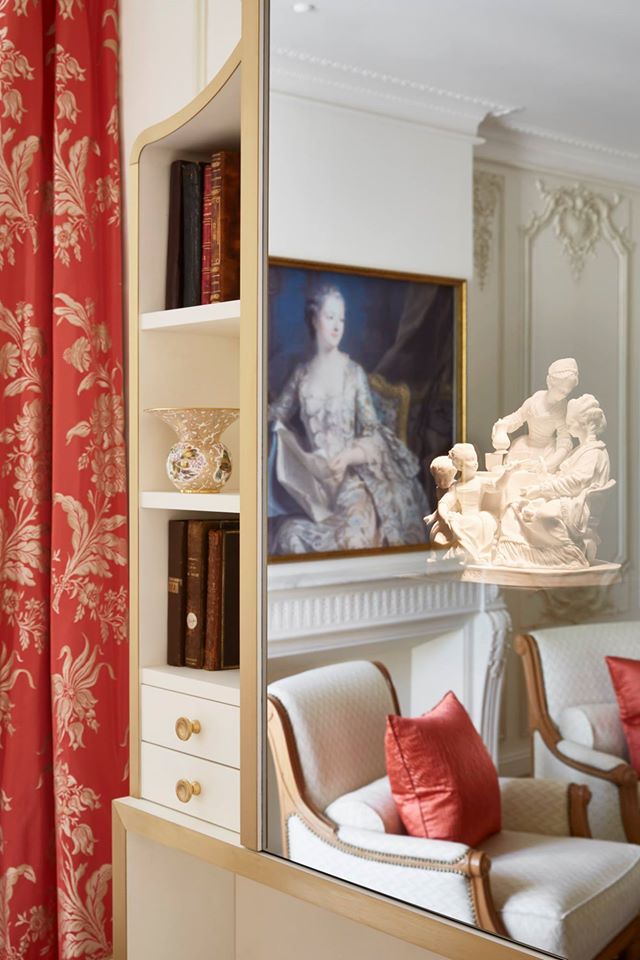 With views of the Tuileries Garden, Le Meurice has been ranked among the most elegant hotels in the world. Combining exceptional 18th century opulence with contemporary chic, Le Meurice embodies the perfect French palace hotel. The luxury hotel unveiled the Pompadour Suite Le Meurice.
The new 2016 luxury suite inspired by the Marquise de Pompadour subtly combines Louis XVI-style, contemporary features and state-of-the-art technology. The idea of the design is to step back in time to the elegant 18th-century style and enjoy a unique experience amidst sumptuous décor, inspired by the Marquise de Pompadour. Louis XVI-style is revisited, featuring contemporary twists and the latest in hospitality technology, with the comfort of a separate sitting room and bedroom.
In the exquisite marble bathroom, discover a separate shower and bath. The Pompadour Suite can be connected with other rooms, making it ideal for families.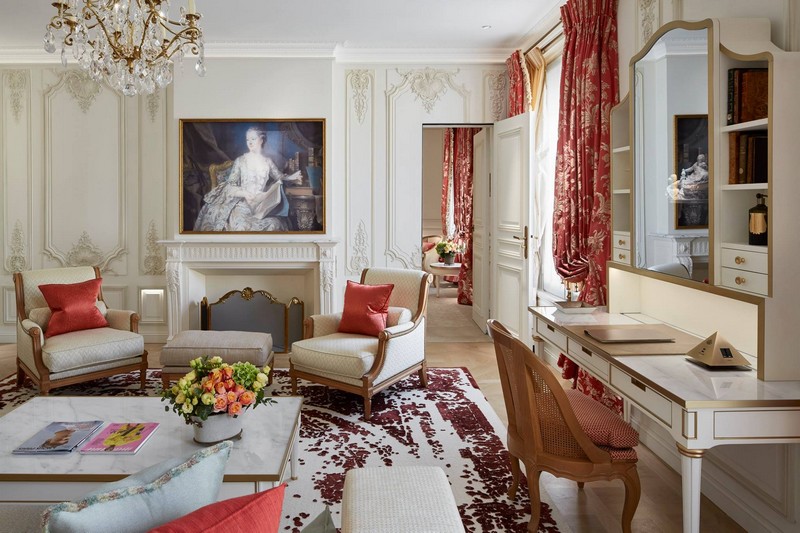 Suite Highlights include a private entrance, 55" Bang & Olufsen TV in room and bathroom, DVD player, Wii, Playstation and Xbox upon request, Garnier-Thiebaut linen and Mühldorfer pillows, Penhaligon's toiletries, Minibar, Air conditioning, Blackout windows. A bottle of champagne and
fresh flowers are also offered on a daily basis.
Do you know Le Meurice's Pompadour Gallery? As an extension of Bar 228, it benefits from the surrounding energy and life, while remaining a quiet and discreet place conducive to confidences.
Philippe Starck said just the right words to describe the historical Galerie Pompadour: "Le Meurice is a space for the mind, where everything is poetry, allusion, reference, reflection, and diffraction".