Motorworld Classics 2016: All Time Stars takes stock after one year.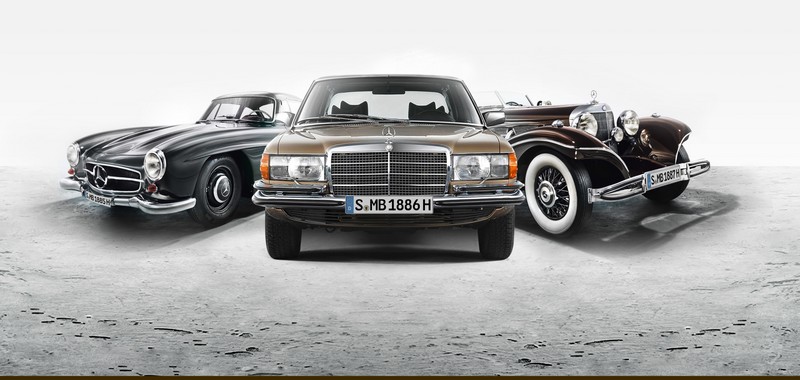 Mercedes-Benz Classic and All Time Stars played a big part in the successful premiere of the Motorworld Classics show in Berlin last year – and this year is once again presenting with numerous vehicles on display at the historic exhibition centre next to Berlin's 'Funkturm' (a former broadcasting tower). The event, which runs from 6 to 9 October 2016, is once again featuring a large number of the officially recognised Mercedes-Benz brand clubs.
"Last year's Motorworld Classics exhibition was a truly memorable experience for us. It's an impressive show in terms of its atmosphere and its visitor concept", said Christian Boucke, Head of Mercedes-Benz Classic. "This is why we are expanding our presence at the show in 2016, with particular emphasis on our All Time Stars vehicle marketplace, which was likewise launched a year ago. It boasts an impressive record to date".
All Time Stars is the vehicle trading arm of the Mercedes-Benz Museum and has sold around 50 vehicles since its launch in 2015. The line-up ranges from young classics to pre-war classics. Sale prices for the vehicles sold to date likewise vary wildly, ranging from €9900 for a Mercedes-Benz 200 D from the 123 series to €2 million for a Mercedes-Benz AMG CLK-LM racing car. A 300 SL Roadster from the legendary 198 series sold for just under this at €1.8 million. Vehicles from the 1960s and 1980s are particularly popular with customers. Stock replenishment is necessary to make the business a success: All Time Stars is constantly on the look-out for high-quality vehicles to create an ideal range for its customers to choose from.
All Time Stars has established itself with its commitment to maximum transparency. All of the vintage classics and young classics on sale undergo a thorough 160-point check, come with a Classic Data Report and achieve a technical score of at least 2, with 1 being the highest possible score. These factors, along with the famous star on the bonnet or in the radiator grille, represent a sound promise of quality – backed by a one-year warranty from All Time Stars. Three Editions are available.
Concours Edition: young classics and classic cars in rare original condition with very few miles on the clock and vehicles that have been lovingly restored by the experts at Mercedes-Benz Classic in Fellbach.
Collectors Edition: these young classics and classic cars are in excellent condition both technically and visually. Their patina gives them a particularly special character.
Drivers Edition: vintage vehicles and modern classics suitable for everyday driving. These cars are in  excellent technical condition while still offering potential for further restoration work.