Monopoly pays tribute to Godfather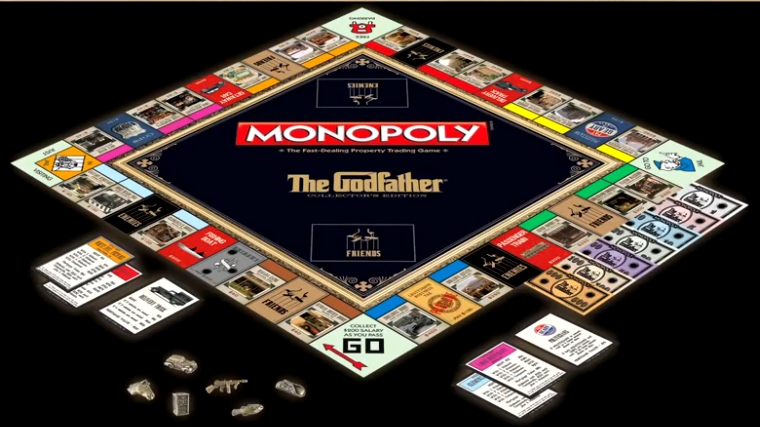 Monopoly collector's game celebrates the 40th anniversary of the release of one of the most influential films of our time.
The MONOPOLY game's traditional houses and hotels have been turned into Hideouts and Compounds, and the game features new "Don" cards allowing each player to align with a particular family and employ a potentially lethal strike. The Corleone card, for instance, entitles the bearer to a kidnapping of an opponent while the Tattaglia card affords its owner a single money laundering opportunity. Since there is no consigliere to offer advice, players must take care of their family at all costs.
Travel the board with one of six game tokens: the horse head, cannoli, Genco Olive Oil tin, the Don's limo, a dead fish or the tommy gun. Familiar "Chance" and "Community Chest" cards have been replaced with "Friends" and "Enemies" cards and bear in mind that the friendly game of Monopoly is the best place to "keep your friends close, but your enemies closer."