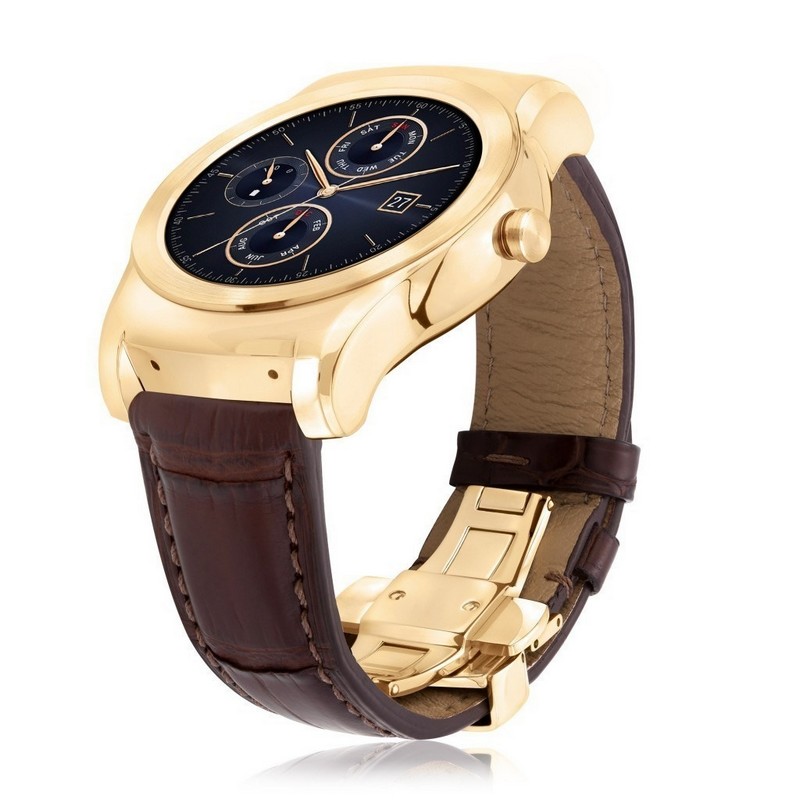 LG Electronics debuts a premium limited edition smartwatch, LG Watch Urbane Luxe. This luxurious wearable was designed with a specific wearer in mind and is adorned in 23-karat gold heavy plate and an alligator leather band presented in an exclusive piano-gloss lacquer case.
"Wearable devices shouldn't be thought of as an extension of one's smartphone but an extension of oneself," said Chris Yie, vice president and head of marketing communications for LG Mobile Communications Company. "This blending of craftsmanship and technology is a natural evolution of the smartwatch, which is becoming more of a lifestyle accessory than a piece of hardware. We think this is a good direction for wearables and we want to encourage this transformation."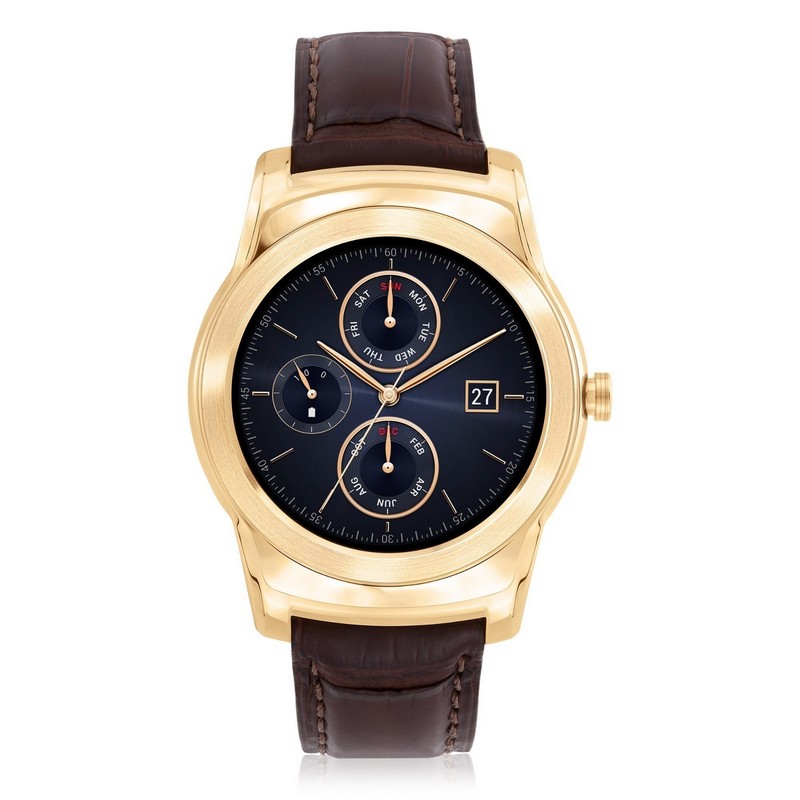 The LG Watch Urbane Luxe will sport a deployment clasp in 23k gold heavy plate for a fitted, elegant look that is not bulky. Invented by Louis Cartier in 1910, the use of a deployment clasp makes this timepiece even more exclusive and precious. The alligator band itself is handcrafted at the highest level of craftsmanship, undergoing 50 separate steps in its creation, handled lovingly by 30 experienced leatherworkers. The 23-karat gold heavy plate used in the LG Watch Urbane Luxe is stronger and harder than the 24-karat gold used in jewelry and has the deep luster of gold that isn't present in the lighter 18-karat gold used in many traditional luxury watches.
"This is a watch that stands on its own for luxury and craftsmanship, while also having exceptional functionality as a smartwatch," said Alan M. Zimmer, president and CEO of U.S. retail jewelry company REEDS Jewelers.
Each of the 500 limited edition watches (USD $1,195) is engraved with its own serial number, is accompanied by a signed and numbered certificate of authenticity.