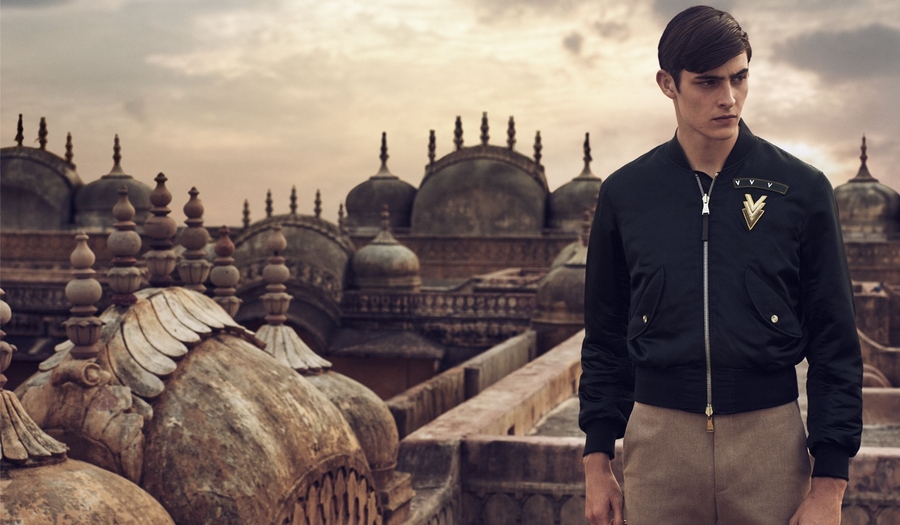 Kim Jones takes inspiration from the Pink City of India (Jaipur) for the latest Men's Spring 2015 Campaign described as "an exploration of the origins of menswear." The images are a picture of contemporary India remixed in the style of Louis Vuitton Artistic Director of Men's Collections. The V, the letter of the spirit for Gaston-Louis Vuitton, is a symbolic letter that sets its graphic seal on this Louis Vuitton collection.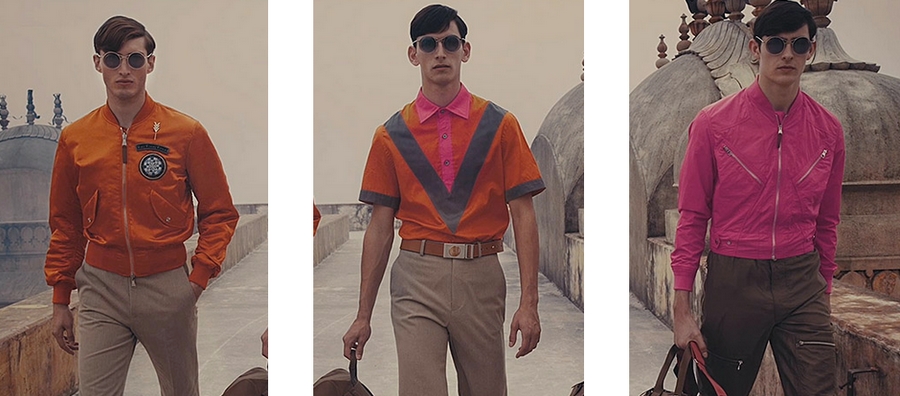 The highlights of the campaign are the looks with Gaston V signature fusing modern style with extreme functionality: the "technical voile jump jacket," V Front Polo, "the washed silk voile jump trousers" accessorized with Start MM bags/ Pulse backpack and Aman sunglasses. The outfits were enhanced by simply wearing Madras bandanas with rings around the neck or head.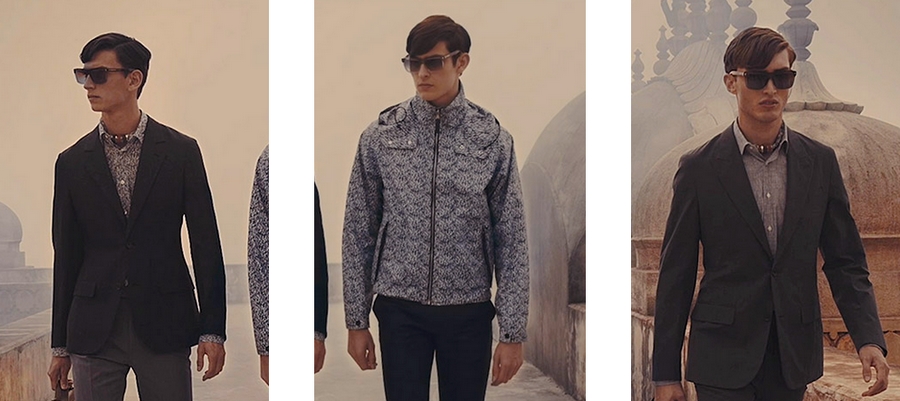 Jaipur, the capital and largest city of the Indian state of Rajasthan in Northern India, is a major tourist destination in India. In the 2008 Conde Nast Traveller Readers Choice Survey, Jaipur was ranked the 7th best place to visit in Asia.Visitor attractions include the Hawa Mahal, Jal Mahal, City Palace, Amber Fort, Jantar Mantar, Nahargarh Fort, Jaigarh Fort,Sri kali Temple, Sanganeri Gate and the Jaipur Zoo.