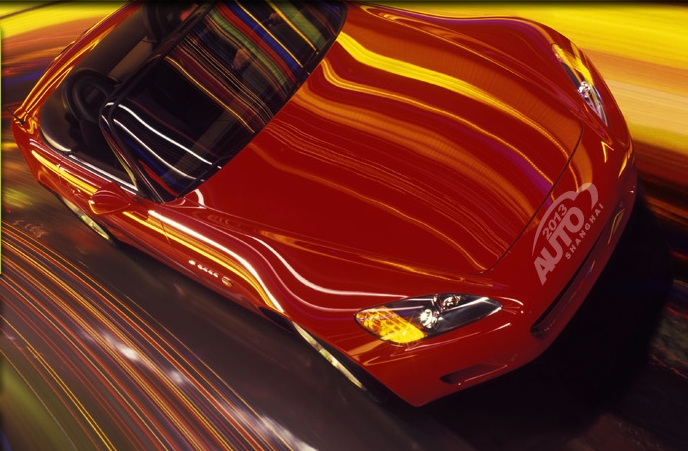 From April 21 to 29, 2013, the long-awaited 15th Shanghai International Automobile Industry Exhibition (Auto Shanghai 2013) will be a spectacular visual display with a roll call of global auto giants with their unprecedented model lineups.
Auto Shanghai 2013 will gather self-owned brands of China, joint venture brands, and global brands; the total scale of this session reaches over 280,000 square meters.
About 2,000 exhibitors from 20 countries and regions will display around 1,300 auto models. Up to 111 vehicles will have their world premiere at the auto show, including 28 vehicles introduced by multinational automakers; 49 vehicles will have their Asia debut. The auto show will include 69 concept cars, including 50 cars from multinational automakers and 19 cars manufactured by domestic Chinese automakers; as well as 91 new energy vehicles, 56 of which are from multinational automakers and 35 of which are launched by domestic Chinese automakers.
With the theme of "Innovation for Better Life," Auto Shanghai 2013 will not only be a testament to the innovative developments of China's automotive sector, but also demonstrate how modern automobiles are focusing on new technologies and environmental protection while rewarding drivers and their passengers with an enhanced lifestyle.
German automakers like Mercedes-Benz, Smart, BMW, and MINI will display their new models as well as unique booth designs. Volkswagen Group, Volkswagen, Audi, Skoda, Seat, Bentley, Porsche, Lamborghini, and Bugatti will also be at this stage. Toyota, Honda and Nissan from Japan will bring with all of their subsidiary brands. For the U.S.A. lineup, General Motors, Ford, and Chrysler will gather at Auto Shanghai 2013. Lexus, Infiniti, and Cadillac will also attend the show, close to their competitor brands.
Auto Shanghai 2013 attracts the participation of luxury car brands, including Porsche, Ferrari, Maserati, Aston Martin,
Lamborghini, Bentley, Rolls-Royce, Bugatti, ETERNITI, Koenigsegg and MKB. In addition, Citroen, Peugeot, Renault, Fiat,
DS, Hyundai, KIA, Mazda, Mitsubishi Suzuki, and Subaru will be included in the roster of exhibitors. Qoros Auto also chose Auto Shanghai 2013 as its first stage in China.
Representing the latest technologies, the new-energy vehicles will be a highlight and play an important role in the show. Denza, a new electric vehicle jointly developed by BYD and Daimler, will showcase for the first time this year. With a hundred years of history, Detroit Electric will make the world debut of its commercial-scale electric vehicles meant for household. All of this indicates that electric vehicles will take hold in society.
On April 19, the organizers will hold the 3rd Auto Shanghai Summit 2013 at the Shanghai International Convention Center. The summit with the tagline "Gathering positive energy to propel cooperation and innovation" will invite more than 400 business executives to take part, along with foreign ambassadors and business association representatives from 40 plus countries. During the summit, a special entrepreneur session will be offered where leaders from top car makers will share their expectations of the new global role of China's automotive industry.
The Car Design Night 2013 will be held on April 20 at the Old Wharf on the south side of the Bund, gathering a host of the global car industry's top designers and representatives of large vehicle makers, unfolding the endless creative possibilities of auto design.