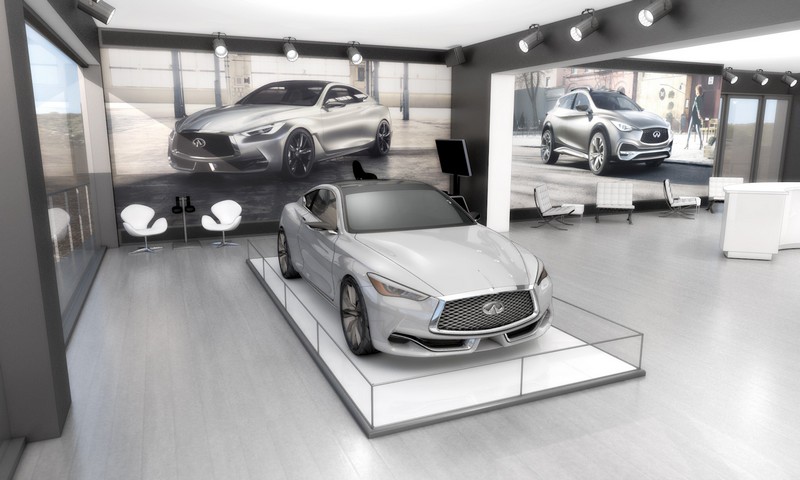 Through a new virtual reality experience, Infiniti is giving driving enthusiasts the opportunity to not just see, but actually feel what it's like to take the wheel of two of its newest and most exciting concept cars.
The "Dream Road" at the Infiniti Pavilion at Pebble Beach Concours Plaza transports guests to the driver's seat of the Q60 Concept— revealed earlier this year at the Detroit Auto show–allowing them to virtually experience the performance of the next generation coupe on some of the world's most exhilarating drives including Italy's Stelvio Pass and the stunning Atlantic Ocean road in Norway. Infiniti teamed with CXC Simulations and professional drivers to replicate the real- world physics of every bump, acceleration and turn of drive. The custom simulator recreates G-forces and tilt, providing a fully-immersive VR experience.
In a second virtual reality experience launching at Pebble Beach Concours d'Elegance, Infiniti Executive Design
Director Alfonso Albaisa will take guests on a guided tour of the breathtaking design of the QX30 Concept in "From
Pencil to Metal."
Guests visiting the Infiniti Pavilion will receive a complimentary special edition headset inspired by Google Cardboard so they can download the free Infiniti Driver's Seat VR mobile app and relive the full experiences at home.