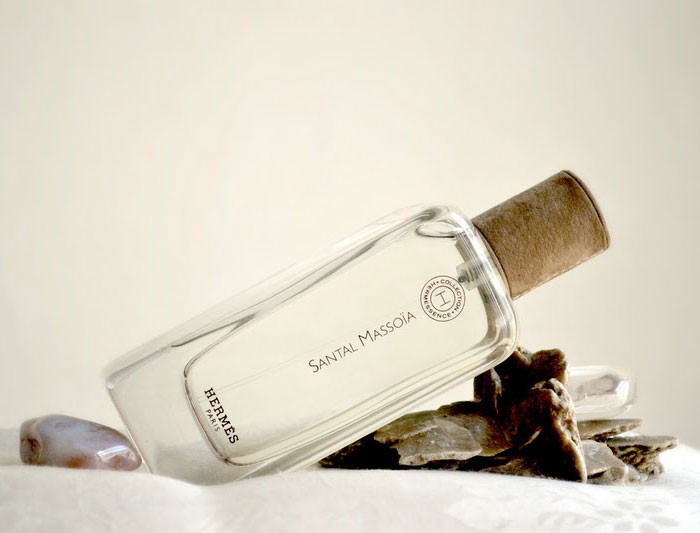 Tenth opus in the Hermessence boutique compilation
Have you heard of Massoïa wood of New Guinea? This rare and protected resin has a sweet scent reminiscent of refined coconut smell, fresh peaches and sweet butter sauce.  Hermes uses Massoïa wood and take its inspiration from lush forests to create a unique fragrance that combines flavors of sandalwood, massoïa, oriental sweets and dried fruits.
The new perfume is taking its place in the prestigious Hermessence selection of perfumes, described by critics as "olfactory poems". Hermessence uses the most exclusive ingredients of the fragrance universe, and so far the collection includes 9 unisex perfumes, all created by the genius perfumer Jean-Claude Ellena.
In 2004 was launched Narguile Ambre, followed by Vetiver Tonka (2004), Poivre Samarcande (2004), Rose Ikebana (2004), Osmanthe Yunnan (2005), Paprika Brasil (2006), Brin de Regliss (2007), Vanille Galante (2009) si Iris Ukiyoé (2010).
Hermessence Santal Massoïa, the tenth fragrance in the Hermessence collection, will debut November 2011 at a price of ~ 130 euro / EDT 100ml. The perfume with the luxurious leather set will cost ~310 euros.