Chinese New Year Palette of Products.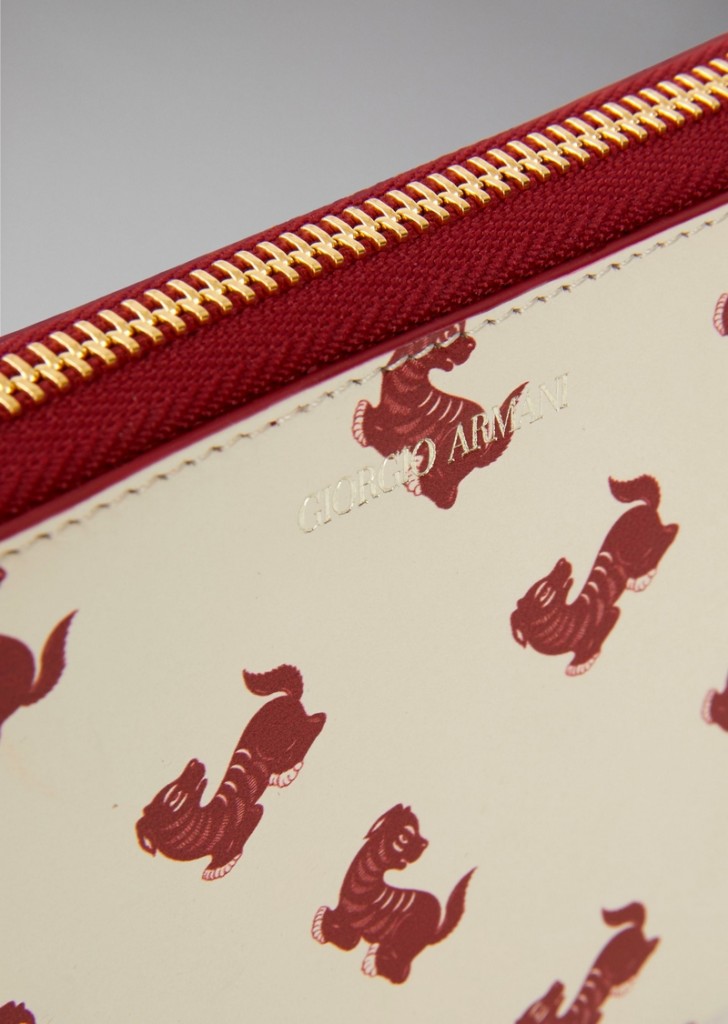 The Year of the Dog celebration theme is present across all Giorgio Armani's ranges. The red is everywhere this month, even on the Armani Dolci's boxes offering the brand's sweetest hearts for Valentine's Day and Chinese New Year. Armani/Dolci celebrates this Valentine's Day 2018 with luxury, limited edition, Earl Grey chocolates featuring romantic packaging. The red heart-shaped tin box has a soft flock-effect lid, embellished with a pleated ribbon and a jacquard label with a golden Armani/Dolci logo. The pack contains seven pralines: four in the new Earl Grey flavour, covered in 56% dark chocolate, and three in the classic square shape featuring the brand's signature "A". A box of 16 pralines, is enclosed in a red velvet pouch and contains eight Earl Grey chocolates, four truffles and four iconic pralines.

Giorgio Armani Chinese New Year Palette
To celebrate the Year of the Dog, Giorgio Armani Beauty introduces the Chinese New Year highlighter powder palette. This loveable character from the Chinese zodiac marks the start of a festive year full of love and light. The Dog gathers the best traits of human nature:  he is loyal, honest, smart and sociable. Boasting a cute and beautiful design, the palette contains a satin like nude tinted pressed powder,  embossed with an image of a dog.
Specially formulated to enhance your complexion, this pressed highlighter powder leaves a matte, natural, and transparent veil over the  skin. The universal shade flatters all skin tones, highlighting the skin's even complexion and reflecting light thanks to its weightless texture. The new 2018 palette includes an applicator brush to achieve the signature Armani Glow.
Giorgio Armani Chinese New Year for Her includes a peacoat (EUR 4.050), foulard (EUR 300), charm (EUR 230), a cluth bag (EUR 1.700), Wallet (EUR 690), Neck Scarf in Pure Silk, Neck Scarf in Jacquard Wool (EUR 420).
The Neck Scarf In Pure Silk is easy to style and ideal for adding a touch of refinement to your outfit. The neck scarf features a graphic motif featuring a solid colour border and printed logo.
Giorgio Armani Chinese New Year for Him includes a Cashmere Jacket (EUR 3.000), casual shirt (EUR 620), tie (EUR 140), t-shirt (EUR
450), belt (EUR 570), slim jeans (EUR 620), a red stole (EUR 620), small leather goods, and wallets.
Louis Vuitton also celebrates the Chinese New Year with the Vuittonite Bracelet, while Estée Lauder launched the Chinese New Year Advanced Repair Synchronized Recovery Complex II ($95); The canine friends can be found on Gucci GG Supreme Bosco Backpack, on Kate Spade New York Year of the Dog Chow Chow Small Lottie. Take a look at the Year of the Dog Watches launched for 2018.