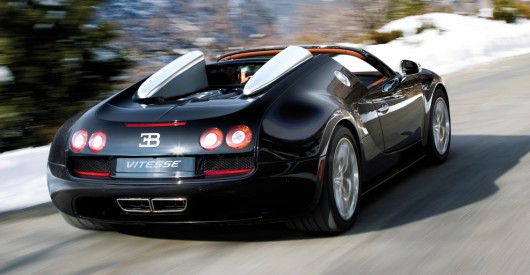 1.200 HP, 431 km/h and US$2 million is not the limit. Bugatti will land at the 2012 Geneva Motor Show with its Veyron 16.4 Grand Sport Vitesse, calling it the world's most powerful roadster.
Vitesse is an open-top version of the Bugatti Veyron Super Sport, which currently holds the world speed record for a production car at 431 km/h.
The success achieved with the Veyron Super Sport convinced Bugatti to continue enhancing performance. Wolfgang Dürheimer, Bugatti president, is confident that its engineers were able to show that they can redefine the boundaries of what was considered technically feasible. Four enlarged turbochargers and intercoolers and a modified chassis increased power to 1200 CP.