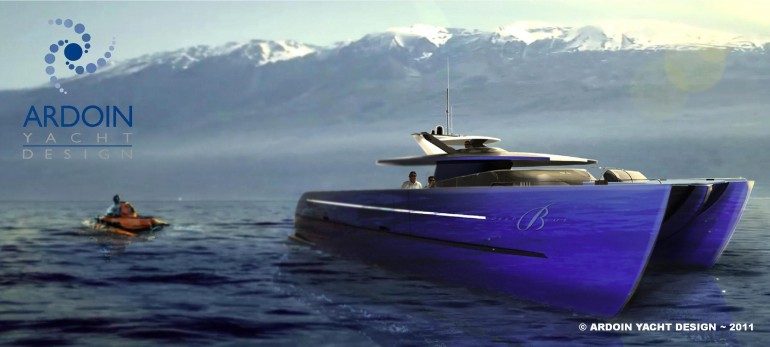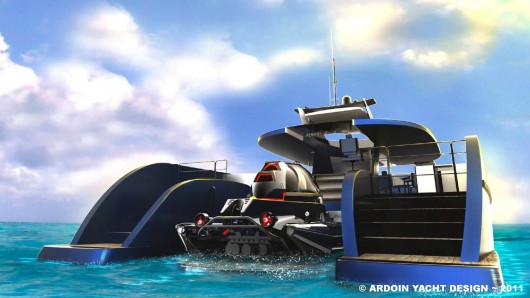 Need a support vessel for your submarine? U-Boat Worx and Ardoin Yacht Design launched "DEEP BLUE" submarine support vessel.
Naval architect Cedric Ardoin aptly designed an elegant multipurpose catamaran combining "open sporting" style with advanced technologies that support efficient submarine operations with the full line-up of U-Boat Worx submarines.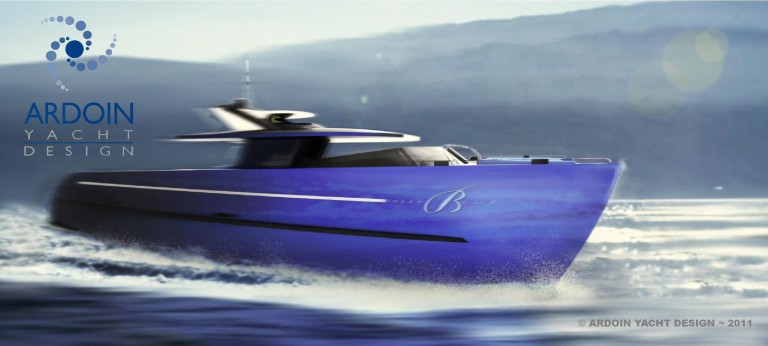 The Deep Blue luxury catamaran is dedicated for day charter with limited crew requirements. However, this support vessel can still shelter 12 passengers from the rain and spray and accommodate all their diving equipment. Moreover, the choice of engines includes an inboard diesel and a class 4 water jet, ensuring a 25 to 30 knot cruise speed.
The large platform on the back for the C-Explorer submarines is equipped with a hydraulic platform that can lower down the underwater craft when launching is required.
"The DEEP BLUE is the accomplishment of my yachting experiences, but this basic version can easily be personalized, by adding for instance crew cabins or research laboratories, extending the application to match the exact nature of the client's need," said chief designer Cedric Ardoin.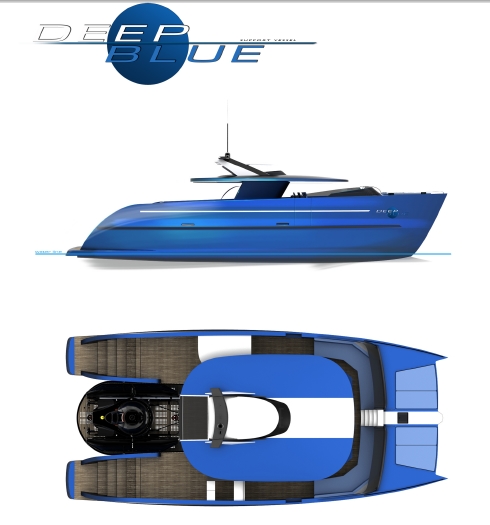 Ardoin Yacht Design focuses on the field of luxury yachting, particularly on the design and creation of new motor yachts from 25m up to mega yachts from 50 to 110m very exclusive.
U-Boat Worx is based in the Netherlands and is world leader in building safe, reliable and comfort submersibles  all classified by Germanischer Lloyd.