The young fashion and photography talents at Hyeres 2014.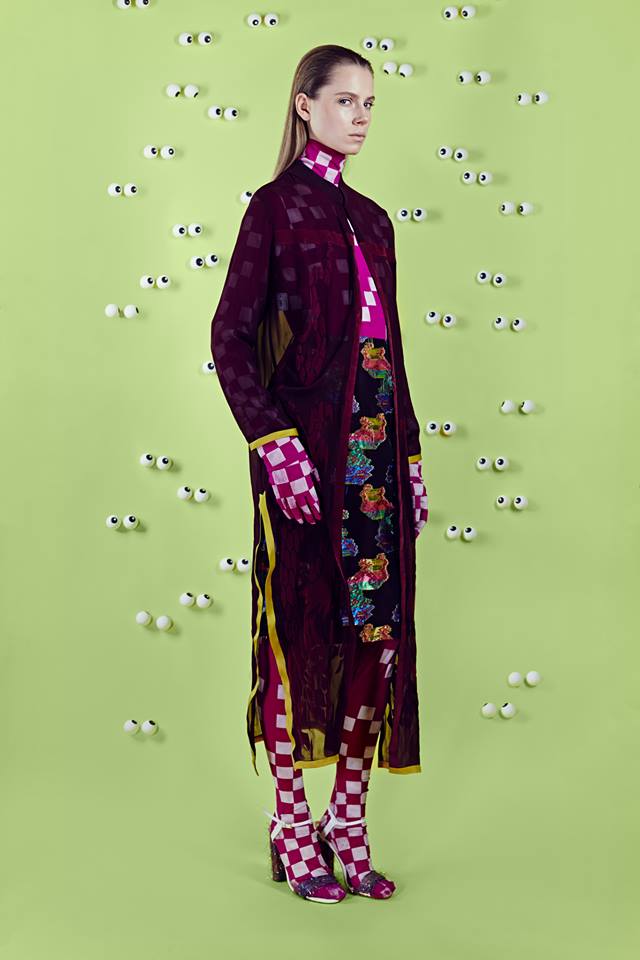 The yearly International Festival of Fashion and Photography in Hyeres, a creativity festival supported by LVMH luxury group, announced the finalists of this edition, which will take place April 25-28, 2014 at Villa Noailles in the south of France. Over the years, the Festival has served as a springboard for a number of internationally-renowned fashion talents, including Viktor & Rolf, Alexandre Matthieu, Oscar Suleyman and Sébastien Meunier.
Led by Carol Lim and Humberto Leon, the Creative Directors of Kenzo, the panel of fashion judges including Carol Song (Head Buyer at Opening Ceremony), Jay Massacret (Chief Editor of Fashion for VMan), Eric Wilson (Fashion News Director at InStyle America) and Chloë Sevigny (actress) met in Paris to shortlist 10 designers from over 300 candidates who have submitted their work for consideration.
The shortlisted womenswear collections include creations by Yulia Yefimtchuk (Ukraine), Louis-Gabriel Nouchi, Coralie Marabelle (both France), Liselore Frowijn (Netherlands), Kenta Mat sushige (Japan), Marit Ilison (Estonia), Roshi Porkar (Austria), and Anne Kluytenaar (Netherlands).
Menswear collections are represented by Pablo Henrard (Belgium), Anne Kluytenaar (Netherlands), and Agnese Narnicka
(Latvia).
Famous English photographer Steve Hiett is the president of this year's photo jury, selecting the finalists from more than 743 entries from 45 nationalities. The photo jury includes Manish Arora, Damien Poulain, Cathy Remy, Brett Rogers, Oliver Sieber along with other key figures.