Le Royal Monceau Raffles Paris receives Palace rating.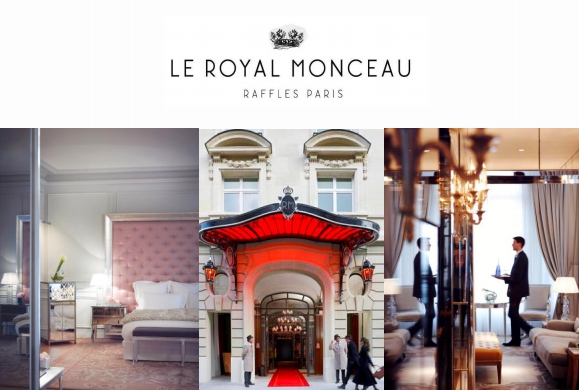 The luxury avenue Hoche Royal Monceau – Raffles Paris joins an elite band of just six Paris hotels to hold the "palace" highly coveted badge of distinction. It is also the only historic luxury hotel in the capital of France which holds this status that has recently benefitted from a top-to-toe renovation.
Le Royal Monceau – Raffles Paris epitomises Parisian chic. It re-opened in 2010 after a two year transformation by Philippe Starck, revealing brilliant, witty contemporary interiors infused with artistic flair. The vibrancy of les Années Folles of the late 1920s, when the hotel first opened, peopled by a cast of artists, intellectuals and adventurers, had been successfully recreated.
"We are thrilled to be recognised as a palace hotel. I'd like to thank every single member of staff at the hotel, I know they have worked incredibly hard to get to this level – and they will continue to work hard to live up to it. I would also like to thank Raffles Hotels & Resorts and our owners Katara Hospitality for their continued support and strategic vision to make Le Royal Monceau Raffles Paris a next-generation palace, and one of the very best hotels in the world," commented General Manager Omer Acar.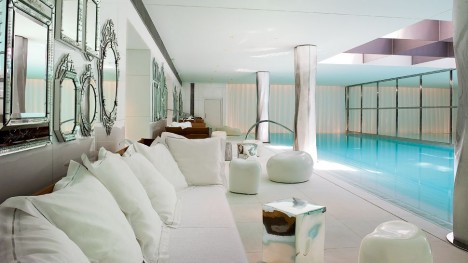 The Palace Commission jury highlighted the exceptional location of Le Royal Monceau – Raffles Paris, just a short stroll from the Champs Elysées and the Arc de Triomphe, its glamorous heritage and the brilliant guest list which wrote its story: amongst them General Eisenhower, novelist Joseph Kessel, Walt Disney, several Indian maharajas, King Farouk of Egypt, the Aga Khan and, more recently, Michael Jackson, Madonna, Robert de Niro, Lou Reed, Jennifer Lopez, Gwyneth Paltrow, Sofia Coppola and Dustin Hoffman.
The jury also praised the excellent cooking by Executive Chef Laurent André at 'La Cuisine' and 'Il Carpaccio' – both of which were awarded one Michelin star earlier this year. The judges were also particularly impressed by the hotel's large number of suites, including some of the most expansive presidential suites in Paris, each one measuring in at an impressive 350 square metres.
"The "Palace Distinction" is not just about having bigger rooms, more facilities, higher standard of service – all of which we have," he continues. "It's about something more subtle. At Raffles, we believe in true emotional engagement with our guests. We call this 'emotional luxury' and I believe it is this quality that people look now for in a contemporary luxury hotel."