This Fall, fine jewelry brand Lagos, partners with luxury retailer Neiman Marcus to launch a sophisticated 18k gold collection.
Known for its signature Caviar designs, Lagos unveils a new, exciting collection as the high-end brand prepares to celebrate 40 years of inspiration and fine craftsmanship.
Lagos Caviar Gold collection includes a variety of silhouettes from bold bracelets, to statement necklaces and elegant earrings. In addition, select styles pair black ceramic with gold to offer a fashion-forward and luxe option for women to express "My Lagos My Way".
It takes hundreds of steps and a keen eye to complete a single Caviar creation. The luminous Caviar beading brings texture and transforms 18k gold into boldly feminine, sculptural jewelry. The unique texture of Caviar is a feat of expert craftsmanship and engineering. The innovative design is comfortable, wearable and
moves seamlessly with the body.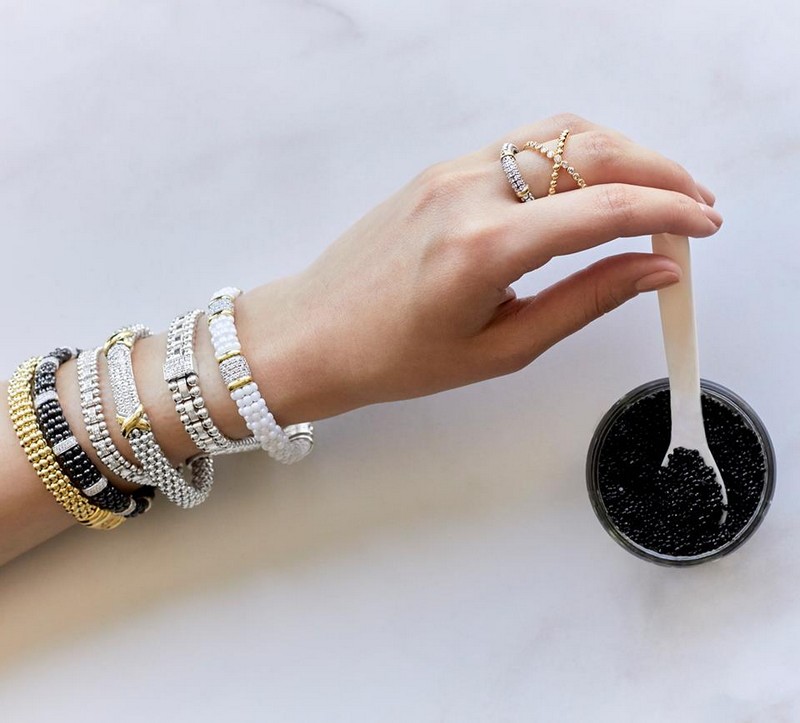 "I learned the art of goldsmithing early in my career and this is the culmination of years of refining technique and developing creative solutions," said Lagos Founder and Creative Director, Steven Lagos. "I am happy to bring this strong, new collection to the LAGOS woman."
Steven was one of the first to create the "Designer Fine Jewelry" category when he launched LAGOS' first collection at Neiman Marcus in 1985. Since its inception, the brand has produced smart jewelry rooted in strength, integrity and innovation.