'Made in Italy' Cykno electric bike.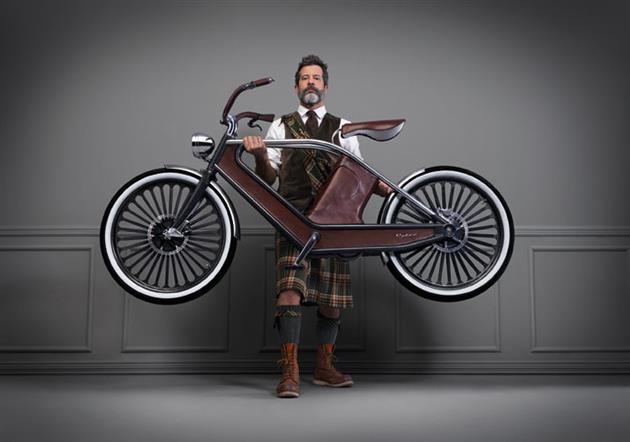 Premium leathers, plenty of carbon fiber, aluminum and stainless steel, plus an eco-friendly soul. For those interested in sustainable mobility, here is a "smart" two-wheel vehicle designed to meet the needs for mobility although maintaining a low environmental impact. Cykno is an eclectic vehicle and a work of design art as well.
Cykno's vintage style design and precise made in Italy technology is a collaboration project between Bruno Greppi alongside designers Luca Scopel, Gianpietro Vigorelli and Italian advertising guru Riccardo Lorenzini.
Cykno is composed of a monocoque frame, radial spokes wheels and front fork made in carbon fiber and stainless steel pipes. Every element of the vehicle is crafted and produced following a specific design. The unusual seat is suspended on a stainless steel blade and upholstered with fine and selected leathers; the same precious leathers are used to upholster the handlebars and other parts of the frame.
Central motor with latest technology, lithium polymer battery with high energy density. Cykno may praise itself of circa 60km of autonomy, 250/500 watts of power, weighing a total of 26kg. Leather of coatings, quality of materials and accessories can be customized. All aluminum parts as pedals, handlebar pipe, front fork brackets and rear caliper bracket are made in Italy under specific design by Cnc machinering from billet.