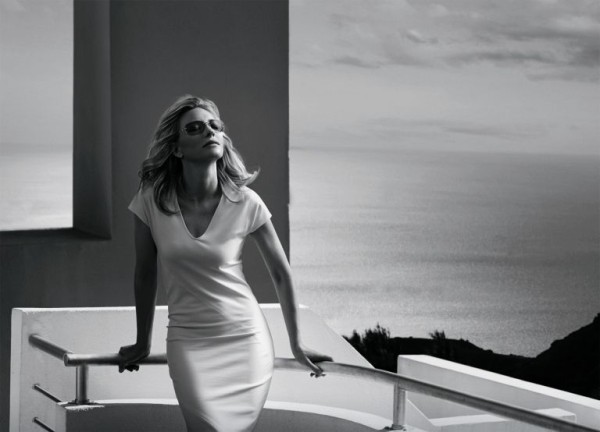 Australian actress Cate Blanchett, the face of the new Georgio Armani fragrance Si, is the new ambassador of Silhouette Eyewear. The Austrian eyewear brand brought two acclaimed icons together to present the new Titan Minimal Art.
Photographed in black and white by the iconic German photographer Peter Lindbergh (the fashion photographer of the supermodels
like Milla Jovovich, Linda Evangelista, Naomi Campbell, Claudia Schiffer, to name just a few), the new campaign highlights the new custom-made prescription glasses and sunglasses from Silhouette's Titan Minimal Art collection.
"Her authenticity and naturalness are both things Silhouette admire in Cate," explained Silhouette International CEO Arnold
Schmied.
"It was important to the brand to try and capture the real Cate on the shoot. The rimless aesthetic of Titan Minimal Art
means you see things without restriction and that is the idea behind this campaign: you see Cate in a relaxed moment, as she
really is."
Cate Blanchet works also as the face of luxury skin care brand SK-II. In 2007, Blanchett became the ambassador for the Australian Conservation Foundation's online campaign – trying to persuade Australians to express their concerns
about climate change. She is also the Patron of the development charity SolarAid.
Peter Lindbergh's first book, 10 Women by Peter Lindbergh, a black-and-white portfolio of ten top contemporary models, was
published in 1996 and had sold more than 100,000 copies as of 2008. Twice he has shot the Pirelli calendar, in 1996 and 2002. The
latter, which featured actresses instead of models for the first time, was shot on the back lot of Universal Studios,[9] and was
described by Germaine Greer as "Pirelli's most challenging calendar yet."