In the mood for holidays…. The hottest looks on the beach, all right here. Best of luxury swimweare brands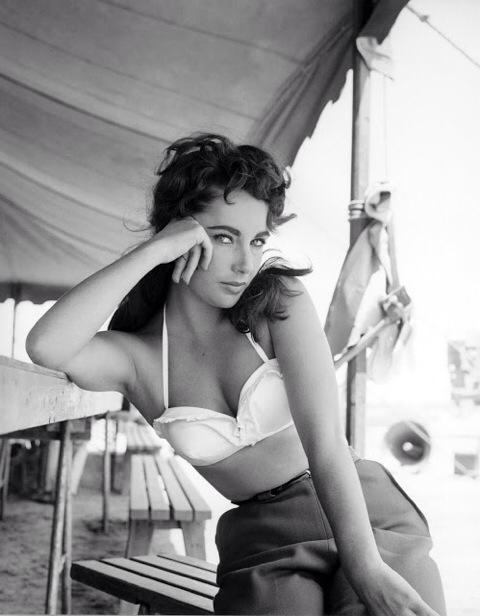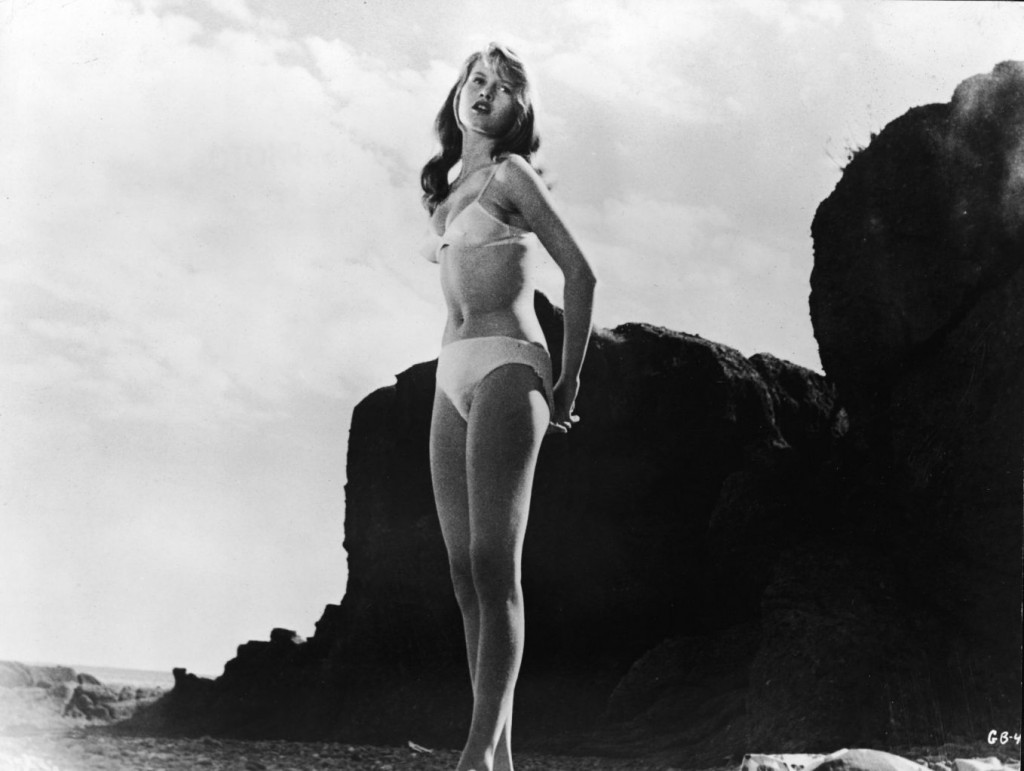 The first bikini was born in the Ancient Greece. After centuries of oblivion, the bikini reappears in 1947 on the French beaches. First banned as a vulgar item, it ends up being socially tolerated in the late 60s. The last forty years demonstrate the apotheosis of the bikini. Rejected so many times, it is now an ally of tanned bodies. Isn't it time to shop for the perfect bikini?
The women of all shapes and sizes can be able to feel confident in a bikini, if they will embrace their figures and natural beauty, and will opt for intelligent swimwear with a smart cut. Don't look up to an illusory standard of beauty. Look for the best combination for your body and mood.
Life should be about rocking it in bikini. Dive in.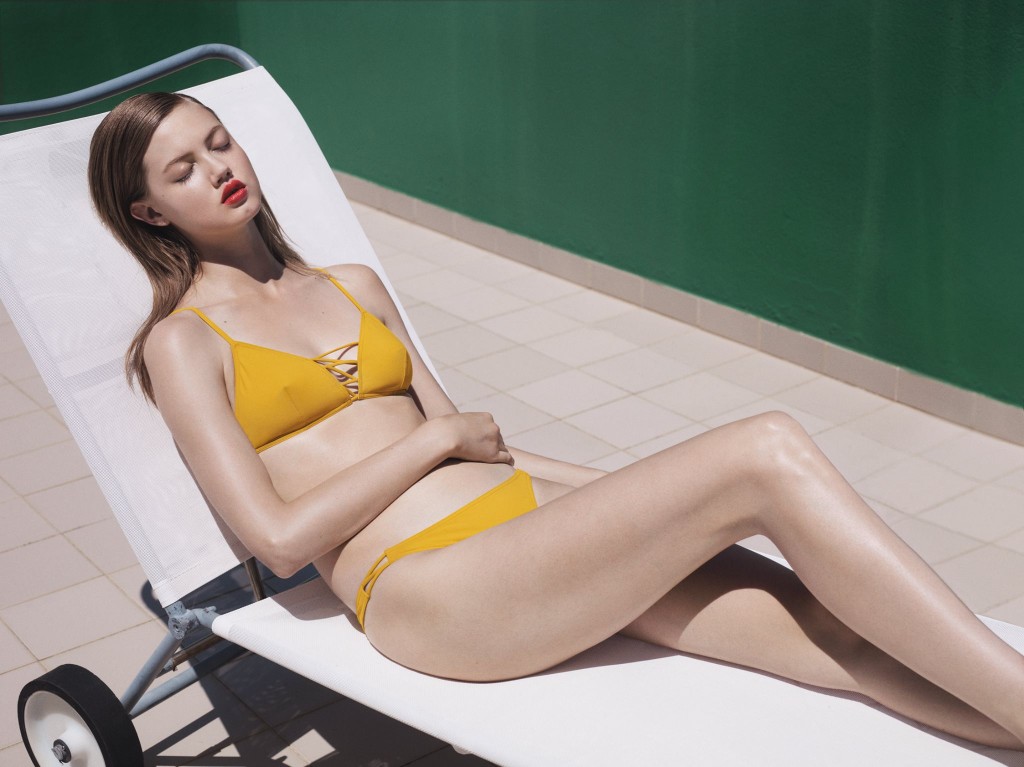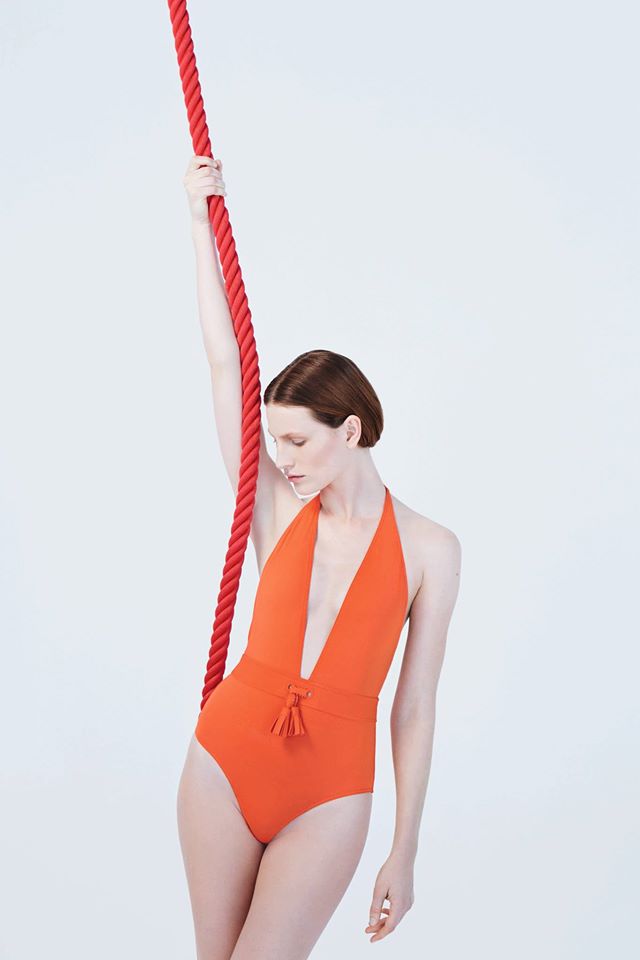 Eres – classic French chic with bold clean lines
Purity is one of the hallmarks of the luxury swimwear house, a brand which has been a force in the fashion world for 40 years thanks to its iconic style and know-how. Today, Eres' signature has become an absolute reference code. Its unique approach between bold cuts and soft materials has became a philosophy – l'Art du Corps, which features an assumed contemporary femininity and sensuality.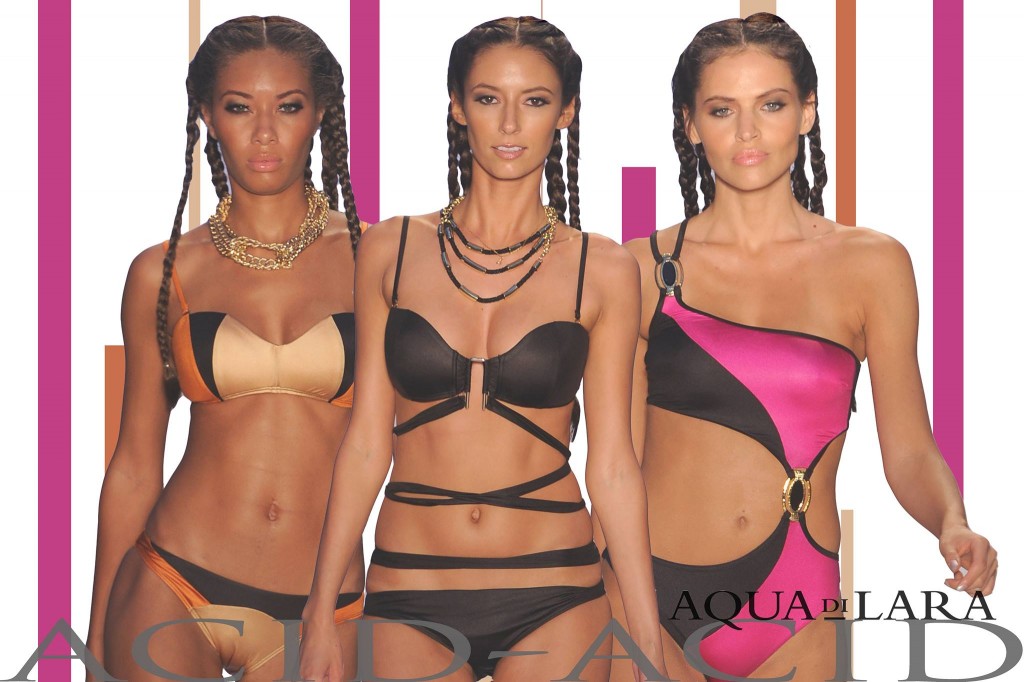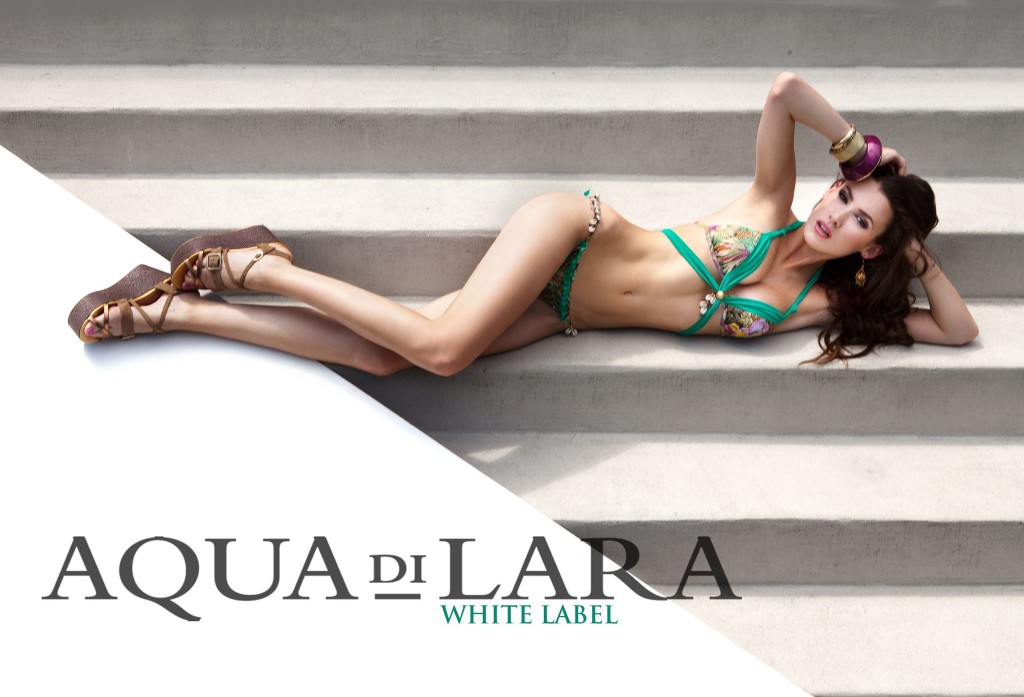 Aqua di Lara – Designer swimwear
One of designer swimwear's most celebrated names and one of Canada's eminent designer brands, Aqua di Lara is a high-end swimwear label based in Montreal, Quebec by award winning designer, Reyhan Sofraci. Fashionistas and beachgoers all over the globe are attracted by very feminine styles wearable both in and out of the water. Made from European fabrics in its atelier in Montreal, each and every swimsuit is cut and sewn with precision and care, creating pieces that fit comfortably on the body like a second skin.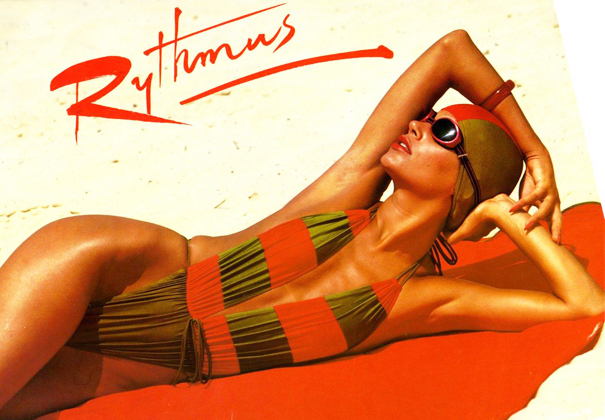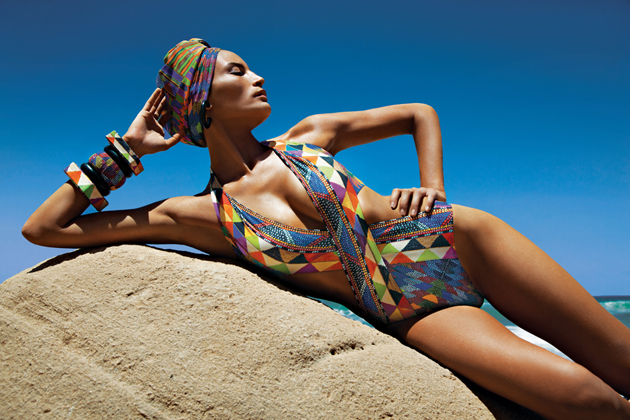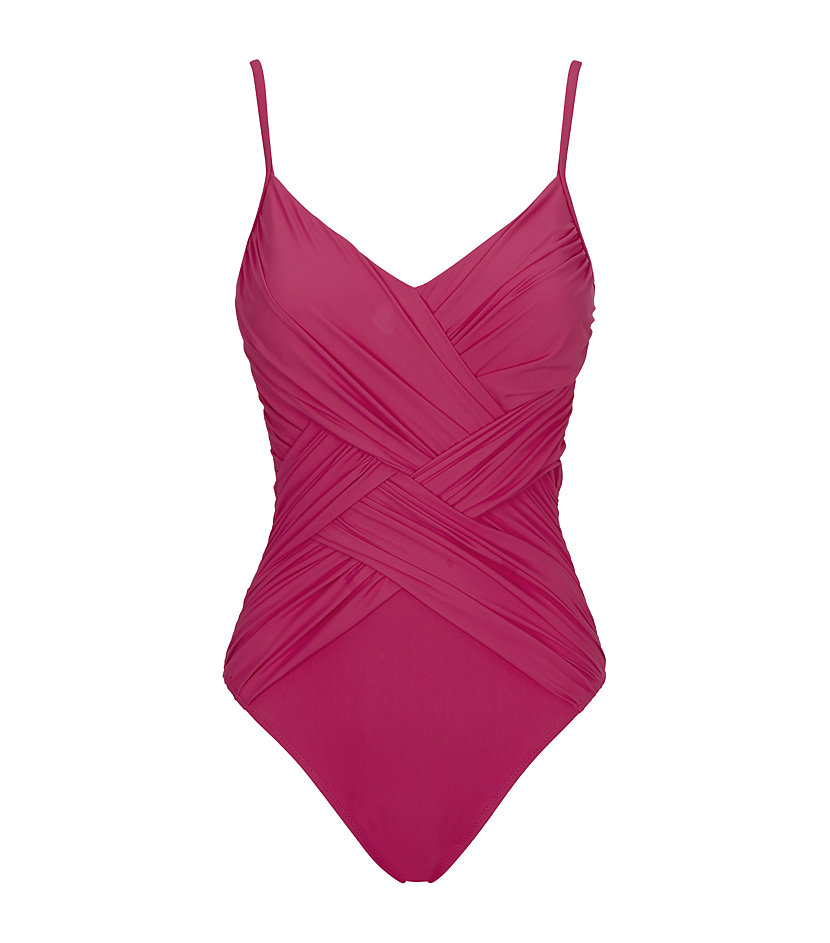 Gottex – Every summmer has its own story and its wardrobe of swimsuits.
Quality, Fashionable and Glamorous après wear are the pillars of Gottex house established in 1956. Since June 2009 Gottex has enjoyed new acclaim and a new generation of followers and critics, after Molly Grad, Creative Director of the Gottex group, joined the company which have in its portfolio brands like GTX, Profile By Gottex, Pilpel, Turkiz, Free, and INO.
Allow swimwear label, Gottex, to ensure you cut a flattering figure poolside with their Lattice Deep V-neck swimsuit. Crafted from high percentage spandex to control and shape the body, this design also features moulded cups to enhance and support the bust. The lattice-like ruching helps to conceal any unflattering lines, making this fresh fuchsia piece an equally clever and stylish swimwear choice.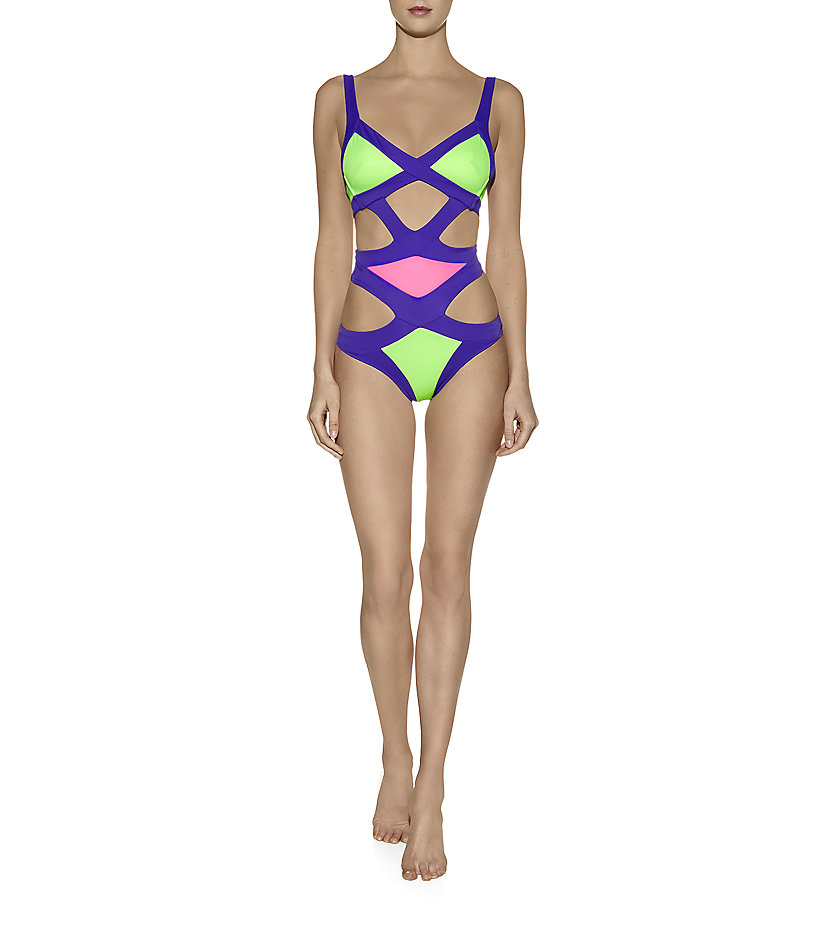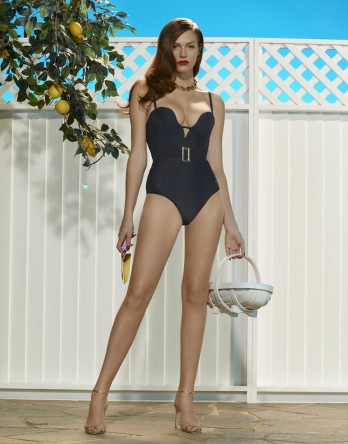 Agent Provocateur – confidence-boosting swimwear
With the British lingerie retailer founded in 1994 by Joseph Corré and Serena Rees, you can learn the art of nocturnal dressing or channel your inner Marilyn Monroe in a confidence-boosting swimwear. Agent Provocateur's signature swimsuit and lingerie feature a bandage like look and shows off delicious flashes of skin.
Agent Provocateur's campaigns, cinema advertising and events have all attracted extensive media coverage. In January 2009, the video 'Proof' starring Kylie Minogue was named the number one cinema advert of all time in a Digital Cinema Media poll.
Now encompassing Swimwear, Beauty, Hosiery, Homeware, and Accessories in addition to lingerie, Agent Provocateur continues to excite and inspire on a global scale.
The ultimate wetlook swimsuit creates killer curves with its structural panelling. Cutaway plunge cups give incredible cleavage, heightened by bone-like casing that sculpts and flatters the body. A wide belt with a rectangular gold buckle further accentuates the waist, while strapping crosses over the décolletage, enhancing the bust.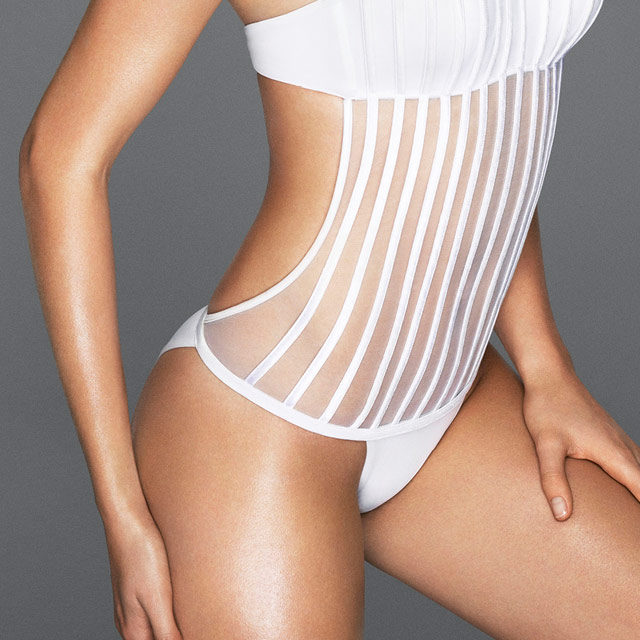 La Perla – a leader in fine lingerie and now swimwear
Synonymous with "Made in Italy" luxury and exquisite level of taste & sophistication, La Perla Swim is designed and crafted in Italy using the season's most desirable colors and prints. La Perla continues to be a tribute to the timeless femininity and to embody those ideals of sensuality and preciousness that have made the company one of a kind since it was established in 1954.
The higlight of this season is Graphique Couture Swimsuit. This swimsuit made from opaque microfibre plays on different transparencies with satin effect Lycra and stretch tulle details. A design inspired by vintage bustiers. A unique creation thanks to the couture-style boning that creates precise yet sensual lines.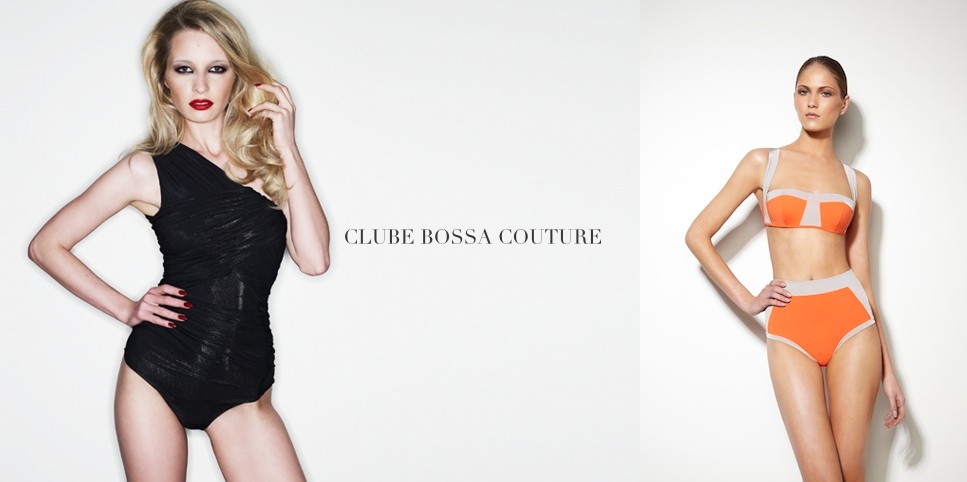 Clube Rossa – quality and innovative luxury swim and resort wear
Poolside posing is a serious fashion territory for Clube Rossa, a brand launched in 2006 by Brazilian designer Guilherme Vieira.luxury swimsuits and kaftans are characterized by couture cuts. Soak up the sun in artfully pleated one-pieces, draped bikinis and floor-sweeping silk coverups in a cool monochrome palette of ivory, stone and black.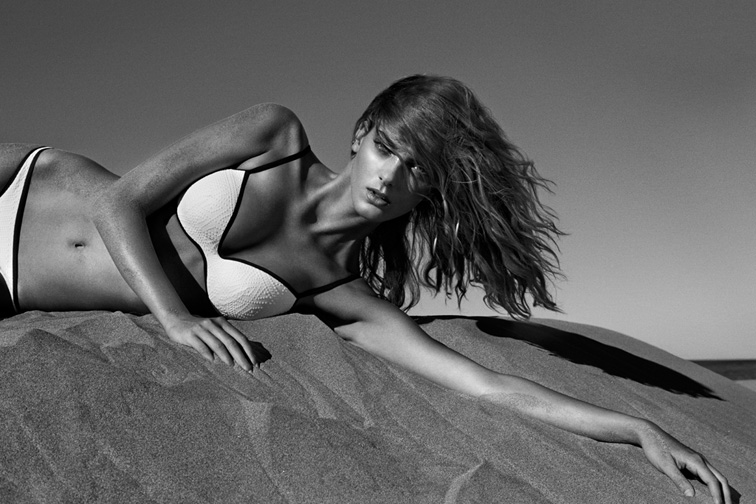 ANDRES SARDA – subtle Spanish flair for the most cultivated and sophisticated women
If you want a highly elegant and attractive and meets the needs of the contemporary woman. Since 1962 ANDRES SARDA has been creating luxury lingerie and swimwear in the atmosphere of a cosmopolitan and avant-garde city as is Barcelona.The refined and surprising collection combines its sophisticated taste for manual work with innovation, creating thus its very own identity.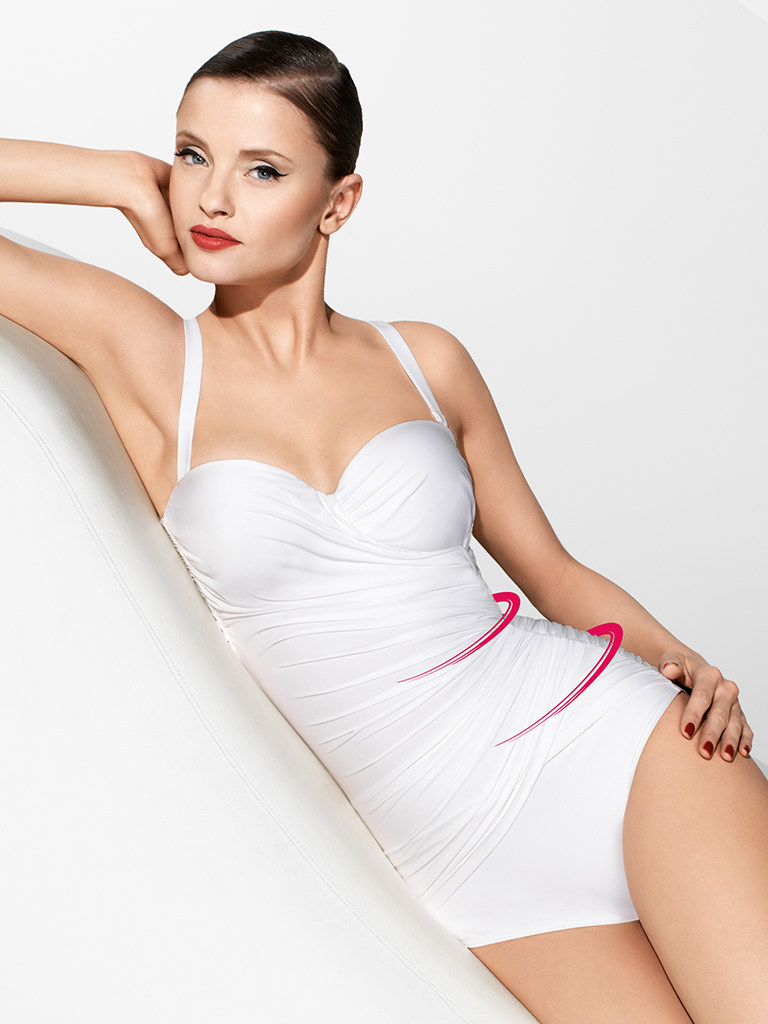 Wolford – futuristic minimalism
Founded in 1949 by the Lake of Constance in Austria, the brand stands for creativity and innovation and, above all, high quality pantyhose, hosiery, tights, legwear, stockings, leggings, stay ups, bodysuits, lingerie, underwear, and swimwear.
Wolford's swimsuits features beautifully draped, lush material that gently wraps around the body. This shapping effect is particularly artful around the décolleté with integrated bandeau cup. The shaping effect that nicely sculpts the tummy and the waist is also indispensable. The straps can be worn in different ways to create different looks.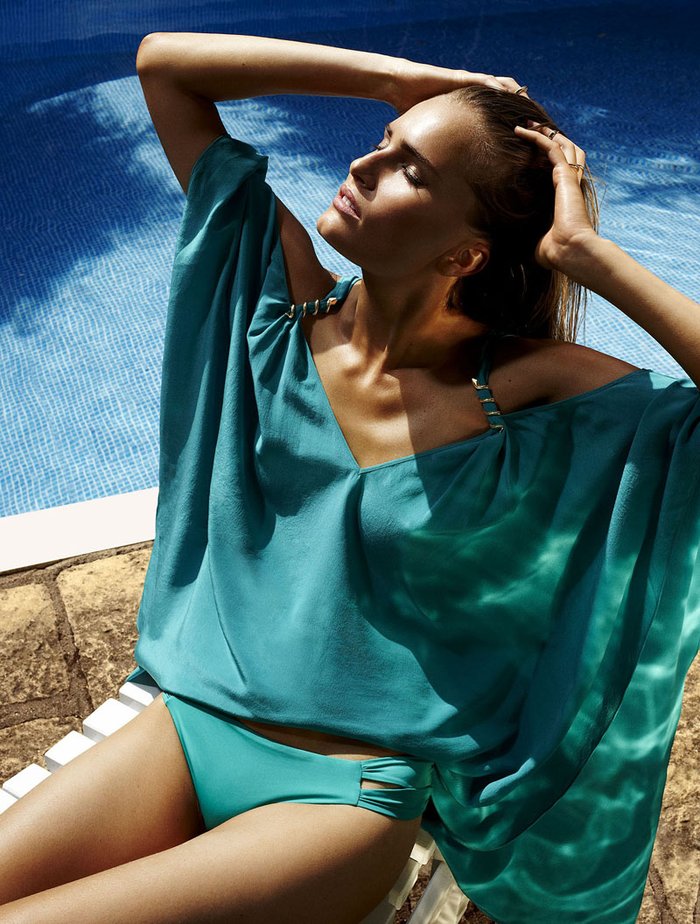 Lazul – elegant 1970s inspired styles
London based luxury swim and resort wear brand that launched exclusively with Harrods in 2012.
LAZUL's highly specialised garment technology for swimwear specialises on subtle support techniques such as thin padding and invisible wiring, to mould the body in the right places and guarantee the impeccable LAZUL fit. Extravagant printed silks, italian washed silks and cotton fabrics with special textures give a special edge to this modern swim and resort wear collection that is hand finished and 100% made in Europe.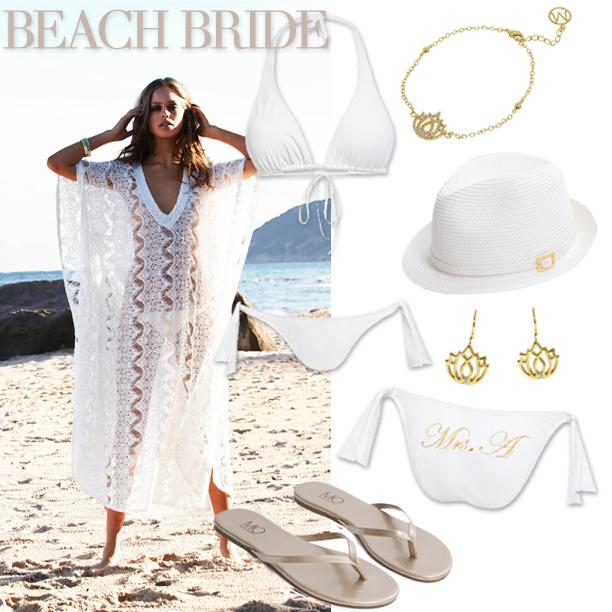 Melissa Odabash – beach bride
As a former swimwear model who lived and worked in Italy for many years, American fashion designer based in London Melissa Odabash has a finely tuned sense of what women want from their swimwear: beautifully designed pieces, with timeless style and cut from superior fabrics designed to suit every body type and make women look and feel their best. The Melissa Odabash swimwear collection was launched in 1999, a collection which swiftly came to epitomise the glamour and sophistication of a luxury lifestyle brand, and which British Vogue was quick to name as 'The Ferrari of the bikini world.' Melissa has the biggest celebrity seen in her designs Beyonce, Rihanna, Kate Moss, Sienna Miller, Gwyneth Paltrow, Elle ,Cindy Crawford, Kate Middleton, Jessie J, Revvys etc.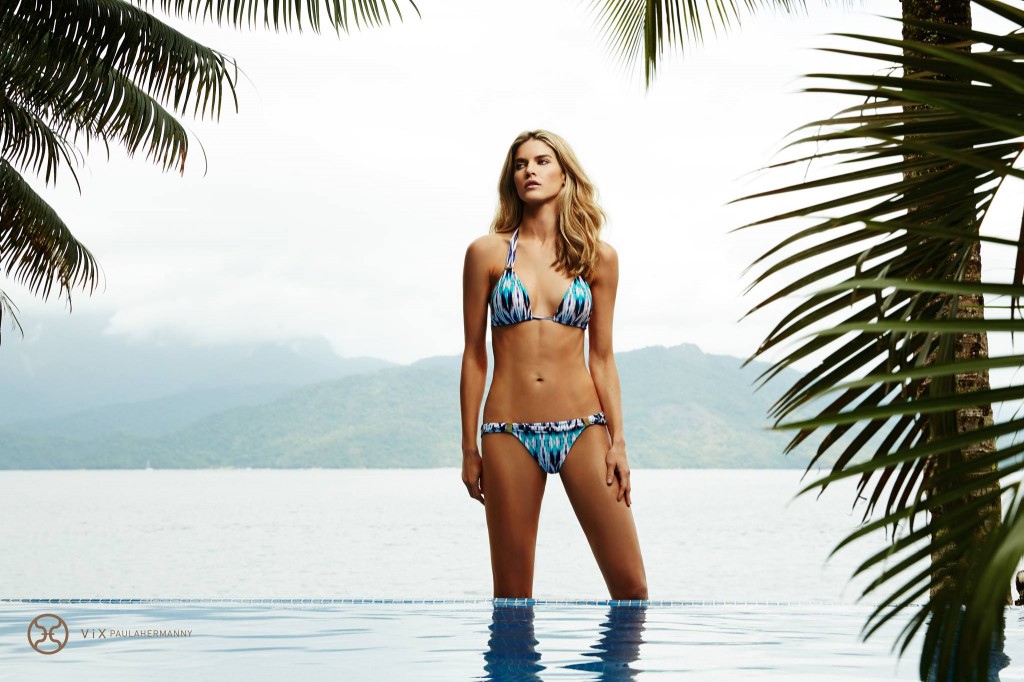 ViX Paula Hermanny
"When I'm designing, I picture that woman, who represents everything there is about style," Hermanny said. "One year, I might see her in St. Barts and I can picture what she's going to be wearing and that image becomes the basis for my collection," says Paula Hermanny, the founder of the global lifestyle brand of swim and resort wear. The V i X woman can rest assured that she will never grow old in the eyes of fashion.
Each year, Paula designs collections that honor the V i X woman. While that vision evolves, year by year, soaking in the hottest new innovations in swimwear, the V i X style remains true to its roots of timeless elegance. V i X's trademark gold and leather accessories complement Paula's fashion-forward interpretation of the season's latest trends, which she studies on trips to Europe, Brazil and the world's most sophisticated beach resorts.