Bond No. 9 reveals $14,000 Star-Studded Swarovski Galactic Perfume Coffret.
Spoil yourself (or someone else) in these scintillating fragrances.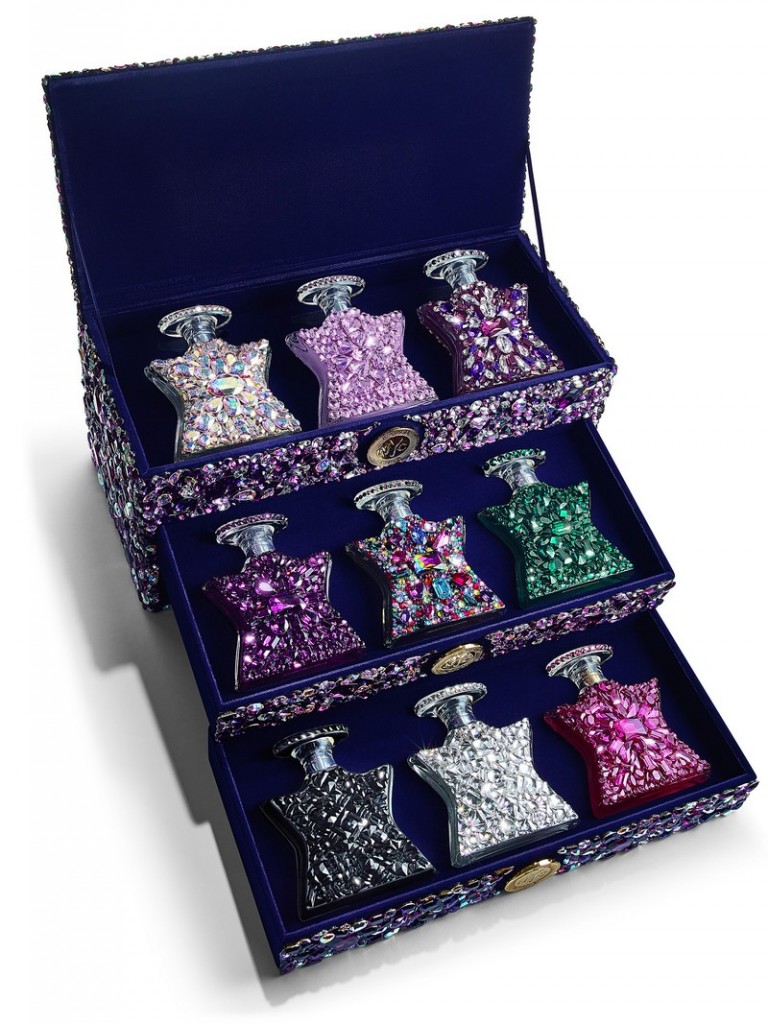 A crystal reflects the light that shines into it. Perfume and crystals make a perfect pair, especially during Holidays.
For Holidays 2016, Bond No. 9 is dressing an entire "star-studded galaxy of eaux de parfum rich in utterly crystalline Swarovski tones." Look at all these crystals…Intended for fragrance collectors, the set includes Bond No. 9  signature perfume, Park Avenue South, New York Musk, Perfumista Avenue, Madison Square Park, Queens, B9, Scent of Peace
Bond No. 9  Star-Studded Swarovski Galactic Coffret is a triple-tier bijoux keepsake box, covered with 4,000 hand-applied Swarovski Fancy Stones of vivacious gem colors. They're a mix of cabochons, hearts, aqualines, teardrops. Lined in silk velvet, it contains 9 of our most sought-after eaux de parfum, each in a (refillable) 100 ml bottle decked with its own unique kaleidoscope of Swarovski crystals.
This limited edition of 100 coffrets is priced at $14,000.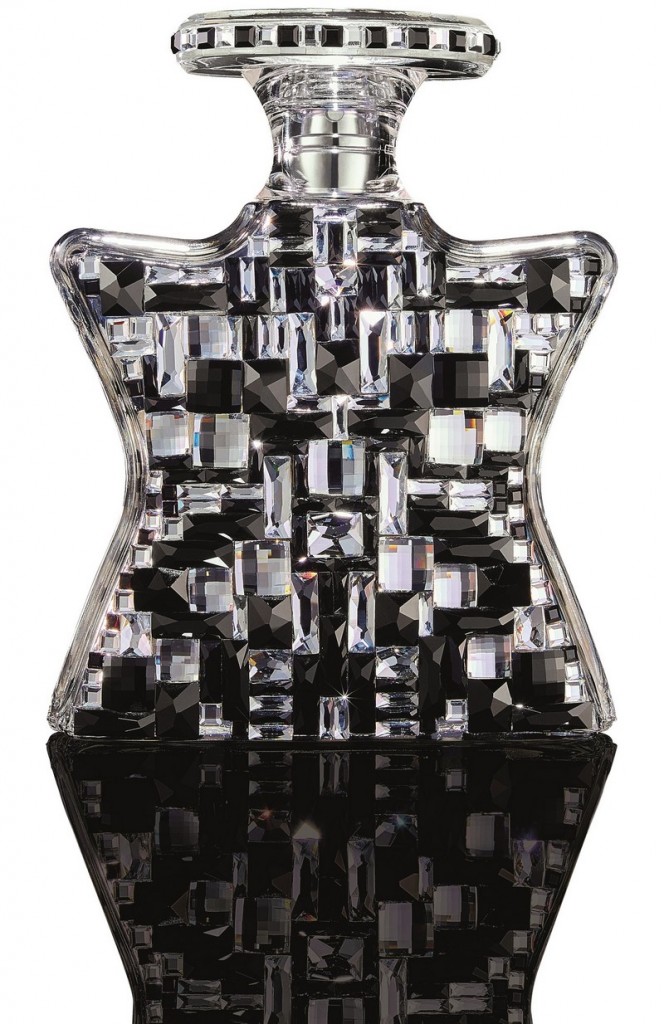 Bond No. 9 Swarovski Galactic Trio
If you don't plan to journey that far into Bond No. 9's space odyssey, the fragrance house is offering a Swarovski covered box filled with Madison Avenue, Scent of Peace for Her and Bond No. 9 Signature, each in the unique crystal design.
A single stunner Bond No. 9 Signature Perfume (100 ml/Price: $1,000) in amethyst and purple velvet crystals is packaged in a delectable velvet box with the Bond No. 9 token logo formed by a meticulous trace-work of Swarovski crystals.