The Santos de Cartier marks 110th anniversary.
How does a pilot tell the time without taking his hands off the controls? With the Santos wristwatch, created in 1904!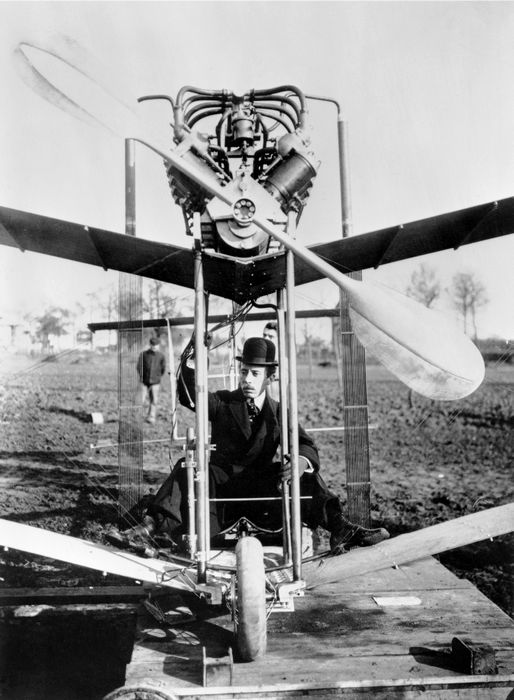 The meeting between Alberto Santos-Dumont, an airborne adventurer with a boundless imagination and Louis Cartier, a designer who brought time into the public eye brought to life, was the start of a story of passion and fellowship, genius, adventure and progress. In 1904, Louis Cartier gave fresh impetus to watchmaking when he designed one of the first modern wristwatches for his friend. It enabled the Brazilian aviator to tell the time while he was flying. Unlike the fob watch, Cartier's Santos watch was in full view and became an icon of modern watchmaking. Let's take a look at some of the Santos watches & accessories of the past century.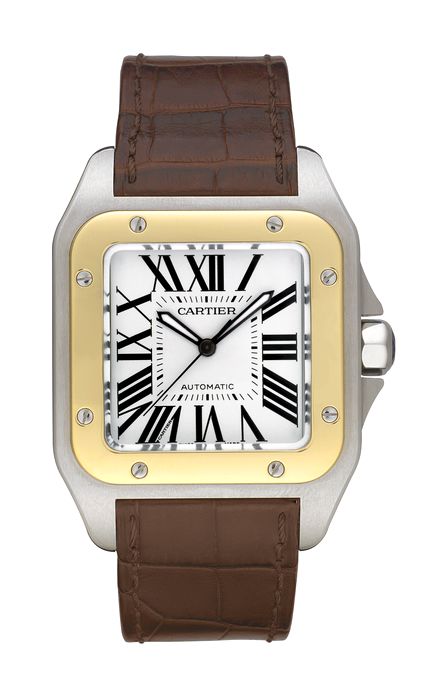 In 2004 – the centenary of Cartier Santos – Cartier presented the Santos 100: sporty and elegant. Actually – 110 years after launching the first wirstwatch – Cartier shows a new dimension of Santos de Cartier.