Zac Posen dresses the Italian Pinot Grigio bottle.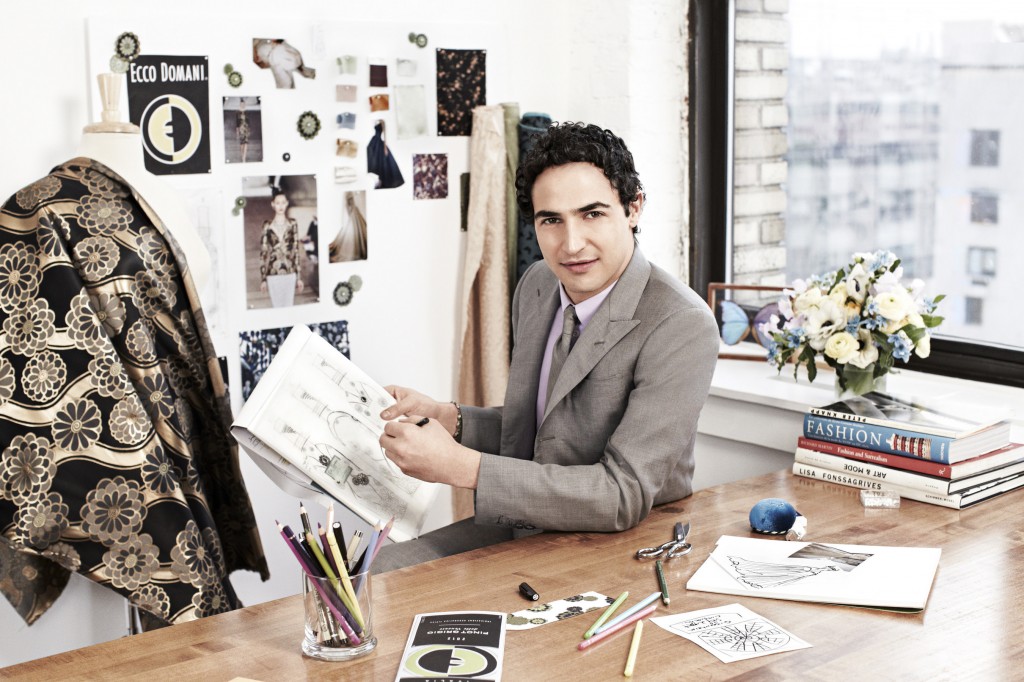 Summer 2015 just got a delicious upgrade. To create an easy way to add a touch of style to any occasion this summer, Ecco Domani Wines of Italy teamed up with acclaimed fashion designer Zac Posen to dress the Ecco Domani Pinot Grigio bottle in an exclusive, limited-edition design for summer 2015.
Posen, whose designs can be found on celebrities who grace the red carpets, is bringing his signature style to America's best-selling Italian Pinot Grigio.
"I've dressed many people in my life, but never a bottle of wine. This is such an exciting project because it weaves together my work as a fashion designer and my passion for food, cooking and entertaining. The design will reflect the bright, floral qualities of the wine, giving any table a stylish, refreshing look," Posen said.
"Zac is bringing the modern sophistication and glamour he's known for on the runway to everyday occasions," said said Courtney O'Brien, Director of Marketing, Ecco Domani.
Posen has a long-standing history with Ecco Domani. A recipient of the inaugural Ecco Domani Fashion Foundation Award in 2002, Posen received sponsorship of his first major runway show by the Italian wine brand. In partnering on the project, the designer and Ecco Domani are coming full circle.
#DressedbyZac