10 most scenic airport approaches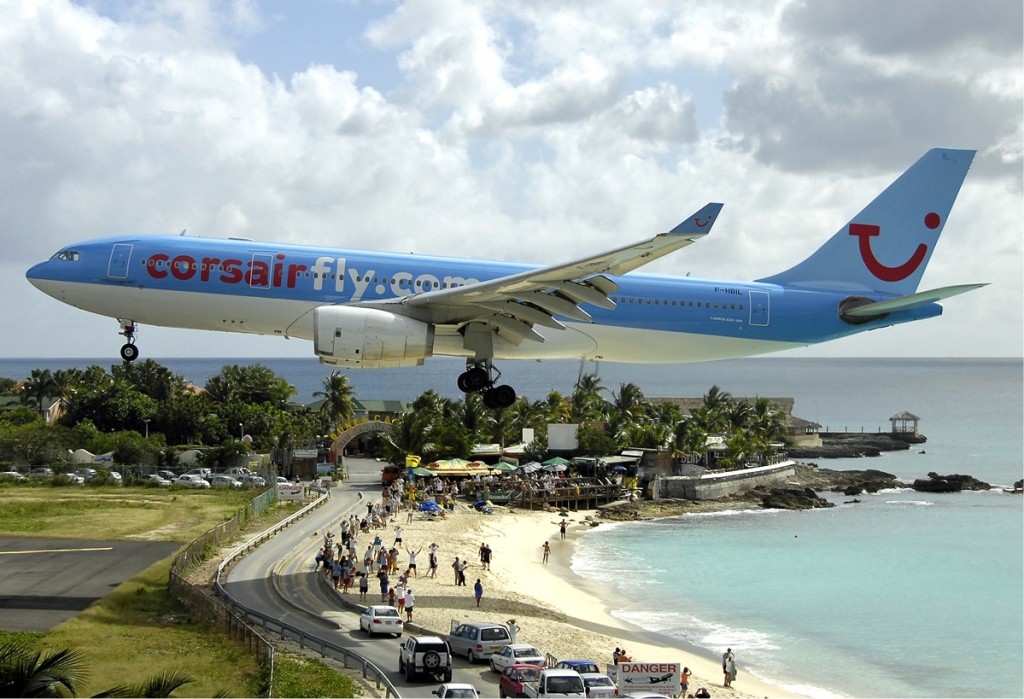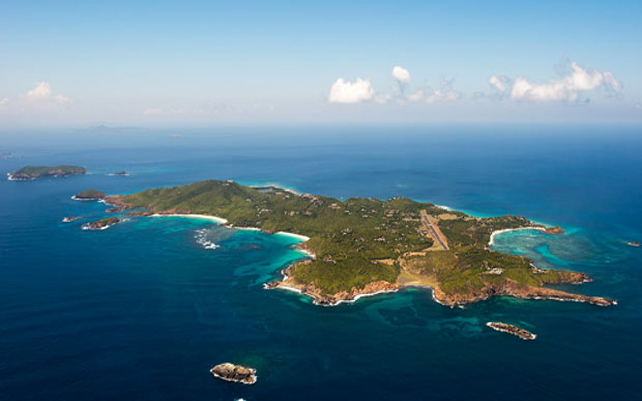 A poll by private air charter company Privatefly.com revealed the top 10 stunning airport approaches. The shortlist was selected by an expert judging panel.
St Maarten's Princess Juliana Airport situated next to one of the Caribbean island's most popular beaches, was named the most scenic airplane landing. Private jets and commercial airliners land and take off just over the heads of sunbathers. At the end of the runway is the Sunset Bar – a favourite with plane spotters. Adventurous tourist and locals enjoy clinging onto the airport's runway fence as an airliner takes off and blasts them with powerful jet engines.
"Landing among the sun-loungers. Always a thrill," said Patrick Jephson, Editor of Hawker Beechcraft Journey magazine and one of the poll's judges.
The second spot is occupied by Scotland's Barra Airport (BRR), the only airport in the world where scheduled and private charter flights land and take off from the beach. At high tide the runways are under water, says Privatefly. Barra is a popular destination for private charter flights, although the sand runways mean that only small propellor aircraft can land or take off at the airport. The 3rd position belongs to Los Angeles International Airport, one of the busiest airports in the world, and the 3rd busiest airport in the USA.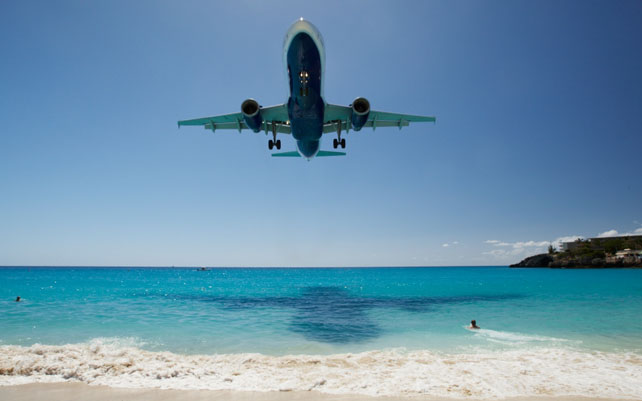 The 10 most scenic airport approaches:
1. St. Maarten Princess Juliana International Airport (SXM), Caribbean
2. Barra Airport (BRR), Scotland
3. Los Angeles International Airport (LAX), USA
4. Paro (PBH), Bhutan
5. Las Vegas Mccarran Airport (LAS), USA
6. Beyong Phinda Private Game Reserve Airstrip, South Africa
7. London City Airport (LCY), UK
8. Aruba Queen Beatrix International Airport (AUA), Lesser Antilles
9. Mustique Airport (MQS), St Vincent & The Grenadines
10. Nice Cote D'Azur Airport (NCE), France.