Valentino opened first store in South America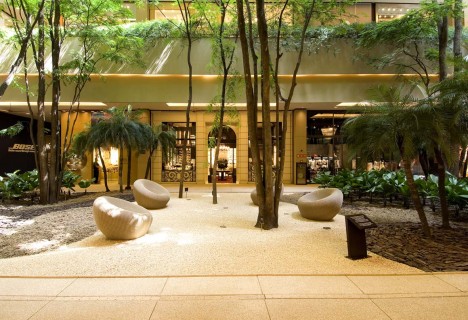 Italian-based brand Valentino is making its first foray into the South America's luxury market by inaugurating a flagship store in Brazil, Latin America's newest major luxury goods consumer. According to chief executive Stefano Sassi, the luxury house expansion strategy includes the opening of new boutiques and flagships all over the world.
Valentino's new 190 square-meter (2,045 square-foot) concet store in Sao Paulo is designed by David Chipperfield and has a similar aesthetics as the Milan's flagship store on Via Montenapoleone opened early this year.
Valentino boutique in Sao Paulo is located within the Citade Jardim luxury mall, the same shopping area choosed by French luxury jeweler and watchmaker Cartier. The 280 square-meter store is the largest in Latin America, including Mexico.
Valentino, from July a part of Mayhool Qatari firm representing the country's royal family, was acquired for an estimated $858 million.