Raby Hunt Restaurant awarded a second Michelin Star and James Close Chef/Owner of the Raby Hunt has been awarded UK Chef of the Year.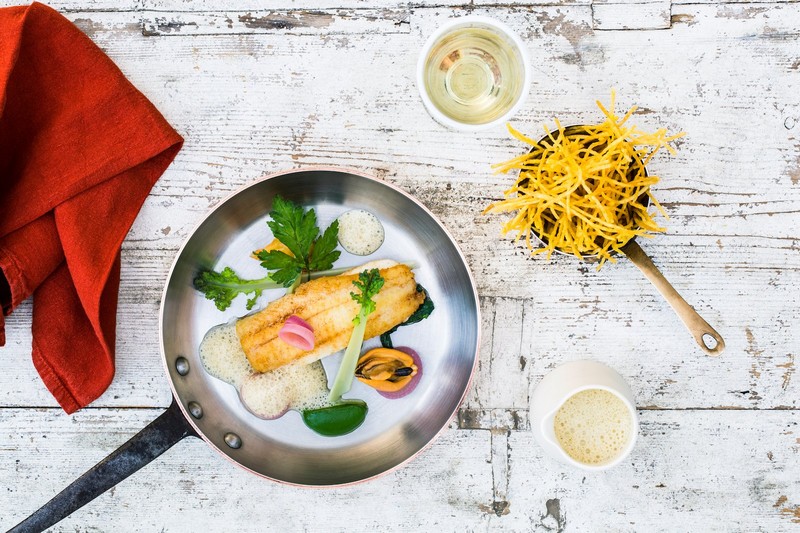 Twenty new Michelin-Starred restaurants were unveiled at the first-ever live launch of the Michelin Guide Great Britain and Ireland. Michelin Guide Great Britain & Ireland 2017 revealed 20 New Michelin Stars. The first ever live launch of the Michelin Guide Great Britain and Ireland took place at IET London, Savoy Place.
The 2017 edition of the guide includes a new Two Michelin Star restaurant: Raby Hunt at Summerhouse, near Darlington, where self-taught chef James Close cooks unfussy, modern dishes. Eighteen new One Michelin Star establishments were revealed, including two pubs: The Wild Rabbit in Oxfordshire with Tim Allen in the kitchen; and the Crown at Burchetts Green in Berkshire, run by Simon Bonwick and his family.
The Lake District has two new Michelin Stars: Forest Side and Gilpin Hotel, while Dublin has another Michelin Star in Heron & Grey.
In Wales, Sosban & The Old Butchers in Anglesey has gained a Michelin Star, as has James Sommerin in Penarth.
"London's great variety of establishments, its history, but also its dynamism and vitality are illuminated by the capital's new Michelin
Stars," commented Rebecca Burr, Editor of the Michelin Guide Great Britain and Ireland 2017.
"The Ritz Restaurant and Veeraswamy, London's oldest Indian restaurant, both receive One Michelin Star. These establishments have long and illustrious histories, but the cooking at both has never been better than it is today.
"There have been some excellent additions to the guide across both Great Britain and Ireland – restaurants that are producing consistently good food using excellent ingredients." Newcomers to the London dining scene awarded a Michelin Star include Ellory and The Ninth.
Establishments which have retained their Michelin Stars under new chefs include Gary Foulkes at Angler, Tom Brown at Outlaws at the Capital Hotel and Robert Potter at Bybrook Restaurant at the Manor House Hotel.
Special congratulations were given to Michael Wignall, who made a very successful move from Surrey to Devon and retained the Two Michelin Stars at Gidleigh Park. Heston Blumenthal's Fat Duck returns to the guide with Three Michelin Stars.