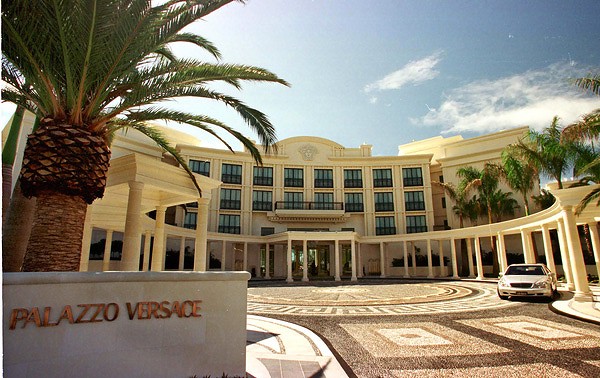 Versace luxury house announced plans to open a 3rd hotel bearing the trademark "Palazzo Versace" as part of Sociedade de Jogos de Macau, SJM's integrated casino resort in Cotai, Macau, one of China's two special administrative regions, alongside Hong Kong. Palazzo Versace Macau will be the first luxury five star hotel in Macau to be designed by one of the world's leading fashion houses, and the first Palazzo Versace in Asia.
"We are excited to open a Palazzo Versace hotel in Macau, and we are delighted to partner with SJM, such a prestigious player in the industry" said  Gian Giacomo Ferraris, Chief Executive Officer of Versace. "The hotel and interior design business is very important to us as it is part of the brand's history and we have invaluable know-how coming from major projects in Australia and Dubai among others. We are committed to further develop this business and, as Versace is enjoying great momentum, we continue to evaluate new opportunities in various parts of
the world."
"The combined expertise of Versace and SJM will create an unforgettable hospitality experience for Macau's visitors which will enhance Macau's role as a world-class leisure and tourism destination," commented Ambrose So, Chairman of the Board of Directors of SJM.
Macau is the only part of the People's Republic where casinos are permitted.