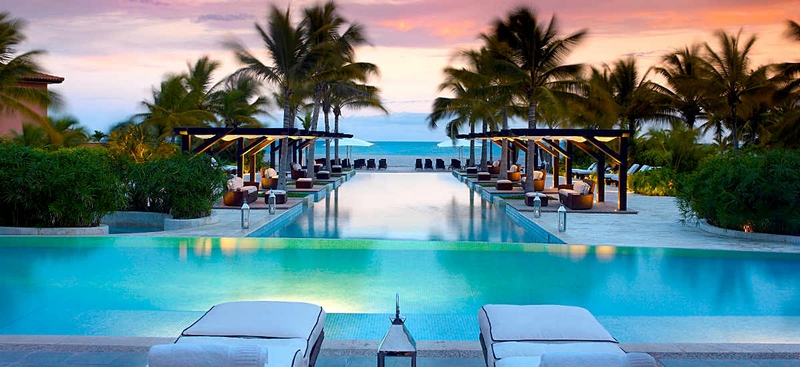 Visiting JW Marriott Panama Golf & Beach Resort is an experience by itself. But being the happy couple during a Panama honeymoon
will now be a lifetime memory with the One Million Dollar Honeymoon in Panama Package.
The experience begins with a private jet picking up newlyweds from any country in the world and flying them to Tocumen International Airport in Panama City. A helicopter will be waiting for the couple to take them directly to the resort in Panama. Lovers will enjoy the resort's best room, the JW Suite, with amenities and services such as a permanent butler, 24-hour available limousine, champagne, Tiffany's jewel for her and an Omega watch for him.
The couple also will enjoy a day at our Corotu Spa, golf rounds at Buenaventura Golf Club, a private dinner at the beach created by the Panama resort's executive chef, horse rides, yacht tour and private dinner through the Panama Canal, day on a private island at San Blas and a $100,000 credit to go shopping at Multiplaza Pacific Mall in Panama City.