A snapshot into the traveling habits of wealthy tourists.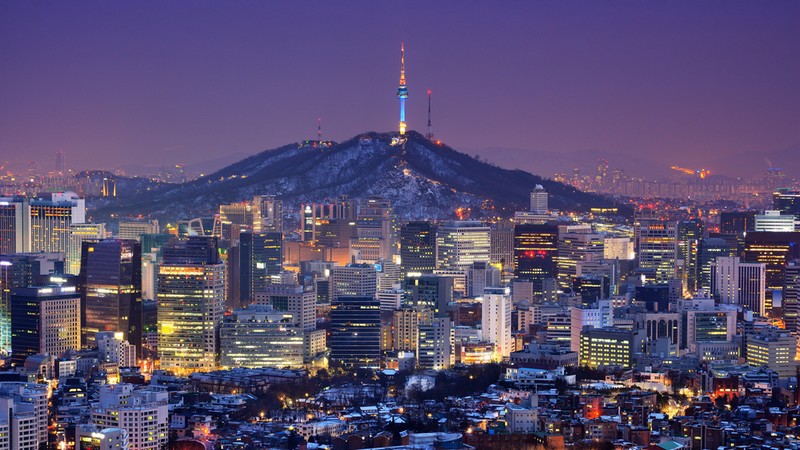 Seoul, South Korea — bustling metropolis, international business hub, and jumping-off point for many Asia-bound travelers — topped Switchfly's 2015 Luxury Travel Index released by technology and booking company Switchfly. Although the majority of top luxury travel destinations are European, the top two luxury travel destinations are in Asia and the Middle East, respectively, and that luxury travelers are spending at least twice as much time on their vacation as the average American does.
The luxury destinations were ranked by average length of stay and give some insight into the traveling habits of people flying first class and sleeping five star.
Dubai, UAE, home of the world's busiest international airport, took #2, with an average trip time of 12.7 days. Milan, Italy (12.3 days), Athens, Greece (11.5 days), and Singapore (11.1 days) rounded out the top 5.
Switchfly's research also discovered that the average Luxury Travel vacation is more than a week long, and the top 15 destinations vary from an average length of stay of 8.3 days in Miami, Florida, USA to 13 days in Seoul, South Korea. Greece's economic problems have been a boon to travelers, and the country ranks as the most popular country with three cities in the Top 15. Athens, Greece is the 4th most popular Luxury Travel destinations, while Crete and Mykonos come in at #12 and #13, respectively.
Here are the luxury destinations where wealthy travelers choose to spend the most time: 
1. Seoul, South Korea (13.0 days);
2. Dubai, UAE (12.7 days);
3. Milan, Italy (12.3 days);
4. Athens, Greece (11.5 days);
5. Singapore (11.1 days);
6. Frankfurt, Germany (11 days);
7. Sao Paulo, Brazil (tied 10.6 days);
8. Hong Kong, China (tied 10.6 days);
9. Bali, Indonesia (10 days);
10. Lisbon, Portugal (9.7 days);
11. Tokyo, Japan (9.6 days);
12. Crete, Greece (9.2 days);
13. Mykonos, Greece (8.7 days);
14. Rome, Italy (8.5 days);
15. Miami, Florida, USA (8.3 days);