Dorado Beach, a Ritz-Carlton Reserve receives International Hotel Award.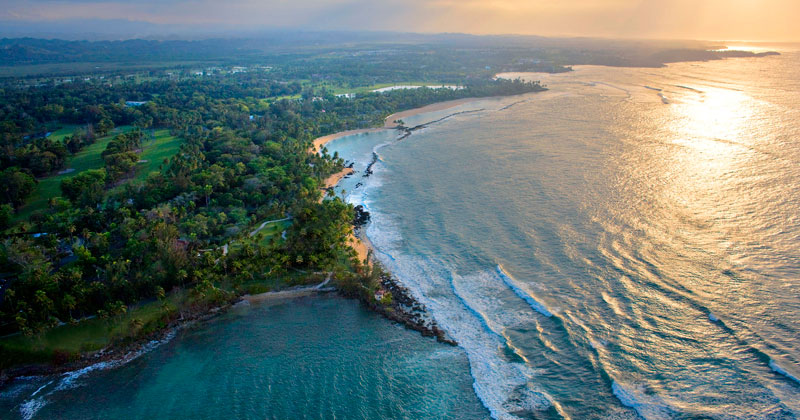 Dorado Beach, A Ritz-Carlton Reserve is a winner in the 2013 International Hotel Awards, receiving the national award for hotel design for Puerto Rico. Project designers SB Architects, (architecture) and Wilson Associates, (interiors), competed against numerous hotels and resorts in Puerto Rico to win the award.
"This project represents the culmination of five years of passion and commitment, assembled by a huge – and hugely talented – design and development team," stated Scott Lee, president and principal of SB Architects. Michael Crosby, principal of Wilson Associates, concurred, "We are thrilled to have our design honored in this prestigious international award program."
Set amid 1,400 acres on the northern coast of Puerto Rico, Dorado Beach, Opened in December 2012, the hotel is located on one of the mostnaturally beautiful sites in the Caribbean. The luxury property is the second Ritz Carlton Reserve in the world, and the first in the Western Hemisphere.
"Every country has a separate rating system for the standard of their hotels, but the International Hotel Awards have provided a global standard to even the mark from country to country. We welcome the winners in joining this prestigious international club of exceptional hotels and resort," said Stuart Shield, President of the International Hotel Awards.
All of the winners have won at a national level and will be announced as either a Highly Commended or 5-Star winner at the event. One 5- Star winner in each of the competition's 17 categories will be selected to represent their region on an international level. The highest- scoring regional winners will compete against regional winners from Europe, Africa, Asia, the Middle East, UK and the Americas to determine the ultimate "World's Best" hotels in each category.