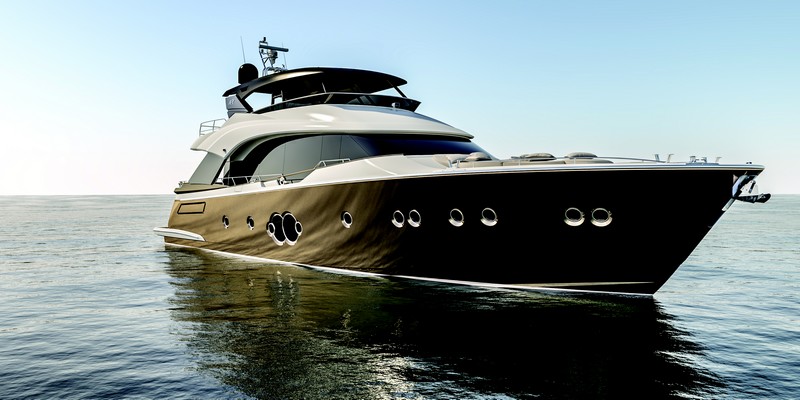 When first tasked with designing the new MCY 80, the team at Nuvolari Lenard and Monte Carlo Yachts were faced with more than just creating a new yacht. The challenge was to elevate the very concept of the yacht to powerful and refined new heights. Like with the other yachts in the collection, an instant sense of spaciousness both inside and out becomes immediately apparent upon boarding the MCY 80.
The new model, the sixth yacht in the collection, positions itself ideally between the award winning MCY 76 and MCY 86, and continues in Monte Carlo Yachts' tradition of combining visionary design with concrete results.
"With Monte Carlo Yachts we always strive for maximum space and comfort on board, but we also never forget we're not building a villa, but a boat," say Carlo Nuvolari and Dan Lenard, Designers. "The MCY 80 is a great yacht, agile and sleek. While designing it, we were inspired by ideas of flair and finesse, and you can see how that transferred from the concept sketches to the real thing."
Signature elements include a class-leading entertainment foredeck and Portuguese bridge that no other yacht in this size category can match. The flybridge, an iconic characteristic of the MCY range, can be equipped with a Jacuzzi, large bar area and sunbathing chaise longues to create an exterior hideaway that is as luxurious as it is intimate.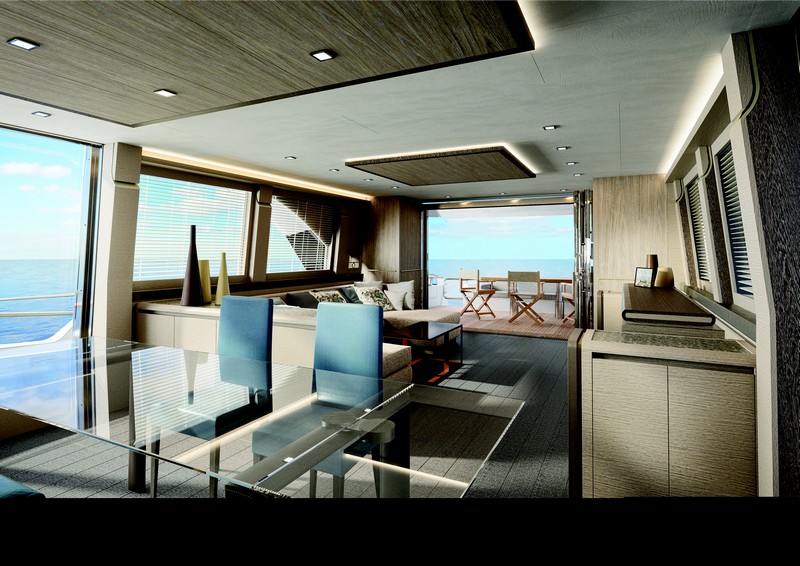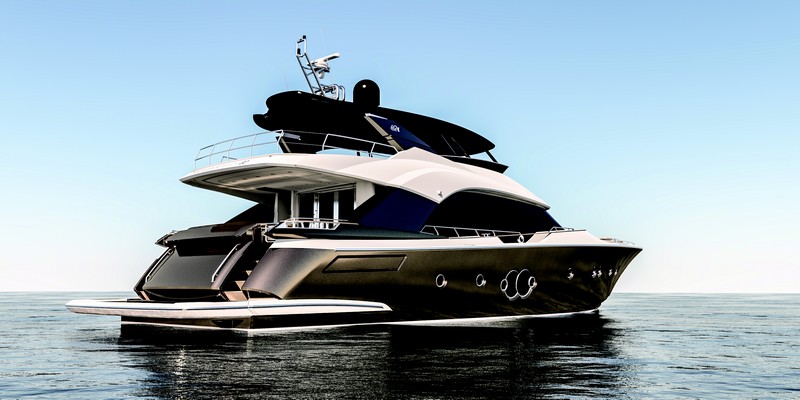 The main saloon and the cabins are flooded with natural light and offer lushly appointed and detailed spaces for both social and private moments. The brushed and bleached oak floorings found throughout set an elegant ambiance that is further enhanced by precious leather and stone features. Design furnishing choices such as the Hermes, Armani Casa and Minotti elements complete an interior that is effortlessly modern and tasteful.
"We're very proud of the new MCY 80, which further completes the MCY collection and brings additional choices to our customers," says Carla Demaria, President of Monte Carlo Yachts. "This is the sixth yacht in as many years, a result that speaks of the company's capacity to invest in product and development whilst always aiming for boats incorporating beautiful aesthetics and nautical performance. The MCY 80 embodies
these concepts and takes the signature naval allure of the range to the next level." The MCY 80 is designed and built at MCY's Monfalcone state-of-the-art shipyards, which count 18.000 square meters of covered facilities. Recently, the site has been expanded with an additional 3.000 square meters that include the new spray booth for boats over 60 meters in length.
Monte Carlo Yachts will present the new MCY 80 to the public at the Cannes Yachting Festival (6-11 September, 2016) following an exclusive preview for clients and the press in July.