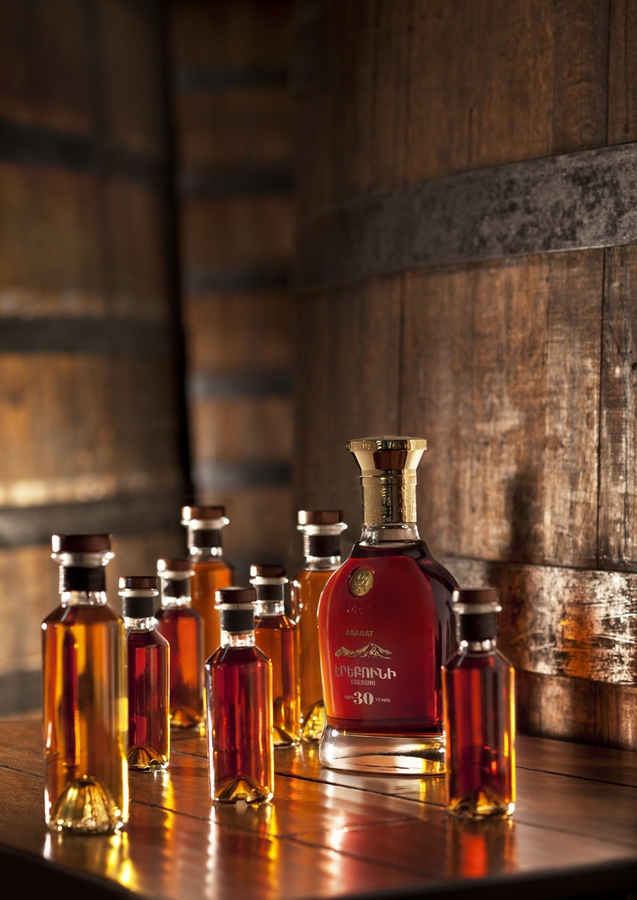 Yerevan Brandy Company presented a crowning achievement of the legendary ArArAt range : the 30-year-old ArArAt Erebuni brandy. The new ArArAt Erebuni blend is made up of more than thirty rare and vintage spirits that have been biding their time in the cellars of the Yerevan Brandy Company. They impart the brandy its rich amber color with touches of mahogany. The oldest spirit in the blend dates back to 1934 and underscores the exceptional status of this brandy.
The most valuable brandy of the ArArAt range bears the proud name of the ancient Erebuni Fortress, built in 782 BC by order of King Argishti I. And so the luxurious golden ArArAt Erebuni packaging is engraved with the ancient cuneiform characters that immortalized in stone the triumphant moment when Yerevan, the future capital of Armenia, was founded.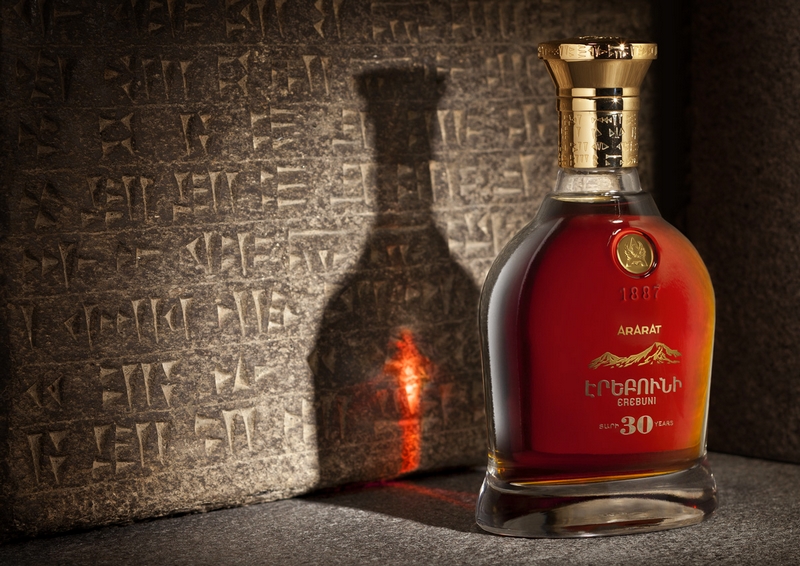 The new brandy features an exquisite fragrance and velvety flavor. The aroma of dried fruit gently and harmoniously combines with hints of candied orange and vanilla. The full flavor brings out hints of chocolate and toasted hazelnut. Its long aftertaste delivers the pleasant tartness of aged oak combined with apricot and smoky plums.
The legendary Armenian brandy ArArAt is produced at the Yerevan Brandy Company, using traditional techniques laid out in 1887 by brothers Vasily and Nerses Tairyants. ArArAt is manufactured exclusively from high quality native Armenian grapes and crystal-clear spring water. The exquisite ArArAt brandy spirits are aged in Caucasian oak barrels that are crafted in the factory's own cooperage.