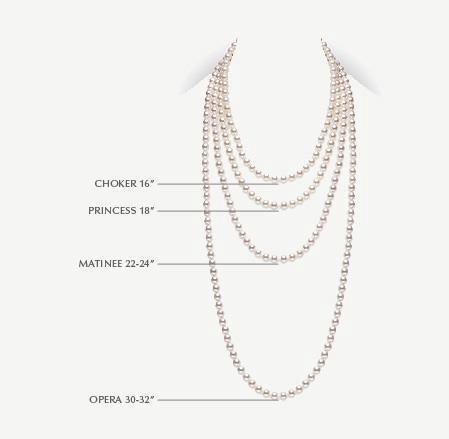 Not sure how to purchase a pearl strand? A few simple considerations from Mikimoto cultured pearl jewelry house will help you pick the right strand length.
Women in their 20s often start their collection with shorter strands and smaller pearls which nestle near the base of the throat. Consider the Choker (40 cm) and Princess (45 cm) lengths to optimize your youthful fashion look.
Women in their 30s and beyond may prefer the fashion impact of longer lengths and larger pearls, which add drama while beautifully illuminating the face. Opera (76-81 cm) and longer length pearl strands are extremely versatile; they can be doubled or tripled around the neck.