SkyRunner: a new world of adventure. All-Terrain Flying Car Debuted at Florida Yacht Show.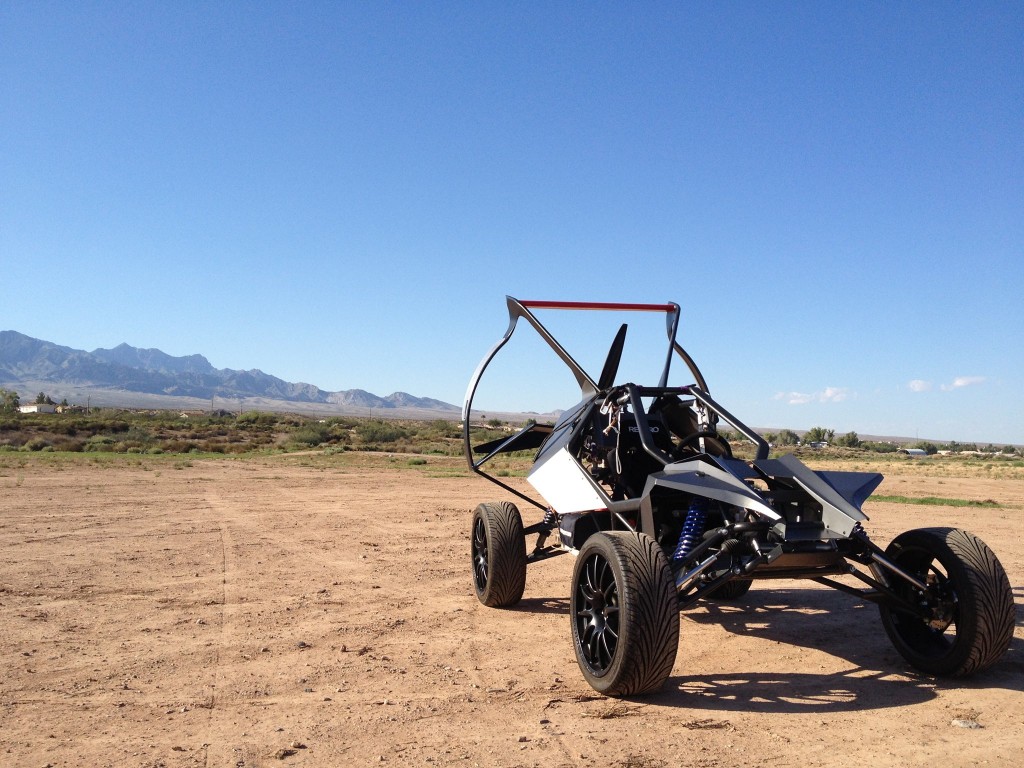 Take a seat in the SkyRunner Cockpit. Part all-terrain buggy, part light-aircraft, SkyRunner is the ultimate recreational sports vehicle. It will take you almost anywhere.
SkyRunner, a new, innovative recreational sports vehicle made public debut at the Fort Lauderdale International Boat Show this week. SkyRunner is the next generation in the small, elite segment of light sport aviation.
The vehicle is not limited to the adventurist or recreational enthusiast. The business and governmental applications for a low-cost, low-maintenance aviation asset could include large landowners, ranchers, farmers, pipeline companies, emergency medical teams, film, media, aerial survey companies, bush pilots, border security, police, military and search & rescue.
"Airports are not required with SkyRunner," says Stewart Hamel, SkyRunner Founder and Chief Executive Officer. "This vehicle will change the way people experience their world and provide pure enjoyment of flight. Imagine driving an all-terrain vehicle that can convert from road to air mode in three minutes — with SkyRunner, that dream has become a reality."
SkyRunner uses the latest reflex paraglide wing technology, which is renowned for its extreme pitch and roll stability. "Open fields, grass strips and secluded beaches will be the runways of choice," says Hamel. "In the United States 98% of airspace is open to light sport pilots."
SkyRunner weighs 926 pounds and can accelerate to 60 mph in just 4.3 seconds, with a top speed of 115 mph on the ground and 55 mph in the air.
SkyRunner's 1.0 liter EcoBoost direct injection turbo engine's 125PS (92kW) power and 200Nm torque output provides the highest power density of any similar production engine. The fuel-efficient SkyRunner will see a 500 mile road range (at 53MPG) and 200 nautical miles in the air.
The craft is priced at $119,000.
A license to fly SkyRunner can be obtained in a few days with 12 hours of flight with a Certified Flight Instructor. Requirements for licensing include a valid driver's license and a minimum age of 17. If applicants are in good health, an FAA medical certificate is not required. Sport pilot regulations will allow flight in daytime, VFR weather in uncontrolled airspace with a ceiling of 10,000 feet above sea level.