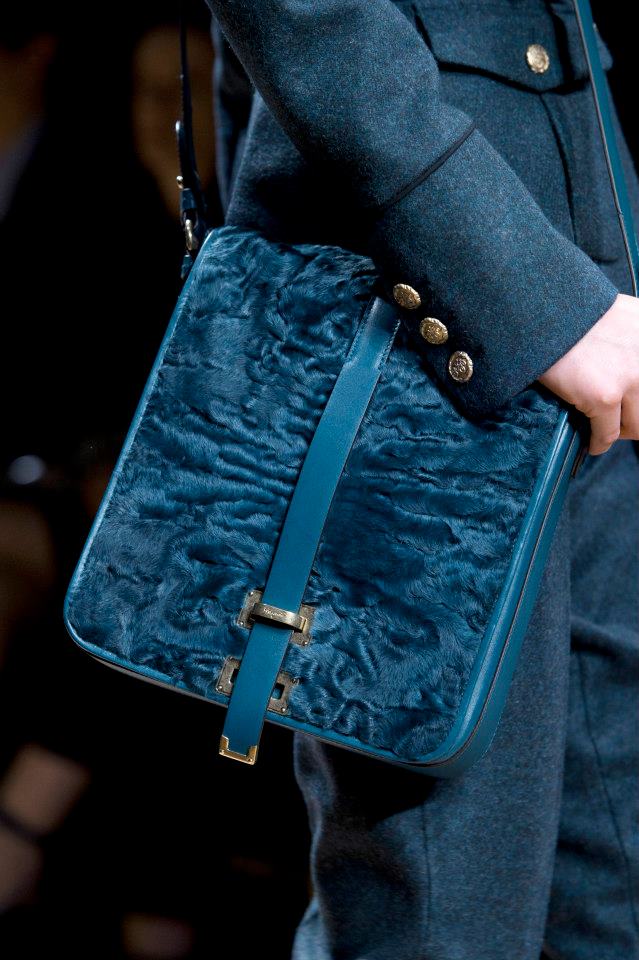 Just in time for fall-winter season, Salvatore Ferragamo steps up with modern attitude with a vintage note. Creative Director, Massimiliano Giornetti imagined a Russian Princess embodied by Kate Moss and by precious Astrakhan from the curly, wavy wool of young lambs from Astrakhan. The cloth symbolises the quintessence of the Russian luxuriance military look.

SALVATORE FERRAGAMO – SOFIA ASTRAKHAN & LEATHER TOP HANDLE

SALVATORE FERRAGAMO – SOFIA EXTRA SMALL CALFSKIN TOP HANDLE

In October, Salvatore Ferragamo inaugurated its first monobrand store in Abu Dhabi.