Krug x Berluti: a meeting of shoemaking savoir-faire and prestige Champagne.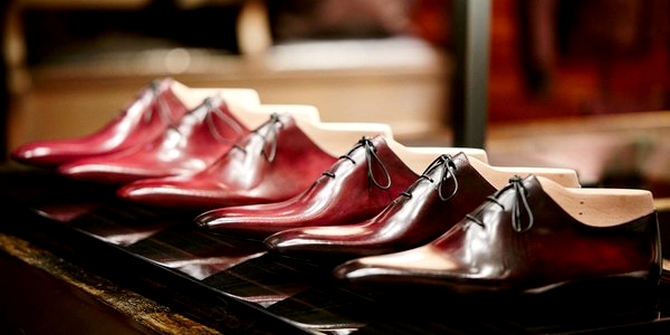 Prestige champagne Krug landed in the Berluti's stores. No, it is not another limited edition champagne bottle. Krug and luxury shoemaker Berluti, two high-end Maisons owned by LVMH luxury conglomerate, teamed up for a new exclusive patina. The alliance between two exceptional Houses harbors great promise for elegant men with refined gourmet taste
This first chapter in a long-term alliance celebrated a special Krug patina at Berluti stores around the world. The first project saw the creation of a special "black cherry" Berluti patina, a tribute to the founder of the Champagne house. Joseph Krug always kept a notebook in this distinctive color with him to jot down his thoughts and ideas. The presentation of the patina provided an opportunity to propose an original tasting of Krug Champagnes, each paired with a Berluti shoe model.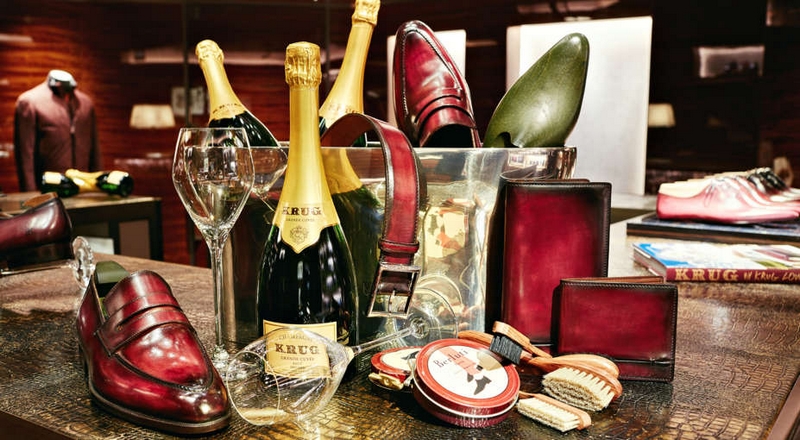 In addition to personalization of shoes with the Krug patina, Berluti introduced a collection of "Krug by Berluti" bags.
"The creative collaboration between the grand Champagne house and the House renowned for elegant footwear, leather goods and fashion is far from a coincidence. Both founded in the 19th century, the two Houses share a philosophy that perpetuates their heritage through an ongoing quest for excellence," explained LVMH.