This is the world's first commercial flying car with a retractable rotor.
In 2012, the Dutch entrepreneurs from PAL-V proved with their first prototype that they can build their PAL-V with existing regulations. This year, PAL-V presents the firts commercial model – PAL-V Liberty. The world's first commercial flying car with a retractable rotor will be for sale at the Top Marques Monaco Supercars Show.
The vehicle offers the best of both worlds – FlyDriving. The gap between driving and flying has never been so small. Flying a PAL-V Liberty is the easiest way to become a pilot.
"Successful people hate to waste time. So we deliberately designed the PAL-V Liberty to free you from the ties of traffic. Now you are in control of your individual travel schedule. Plan your appointments when it suits you. No more airport parking hassles and no taxi, train, bus or rental car required after landing. A traffic jam? Just fly over it," says PAL-V team.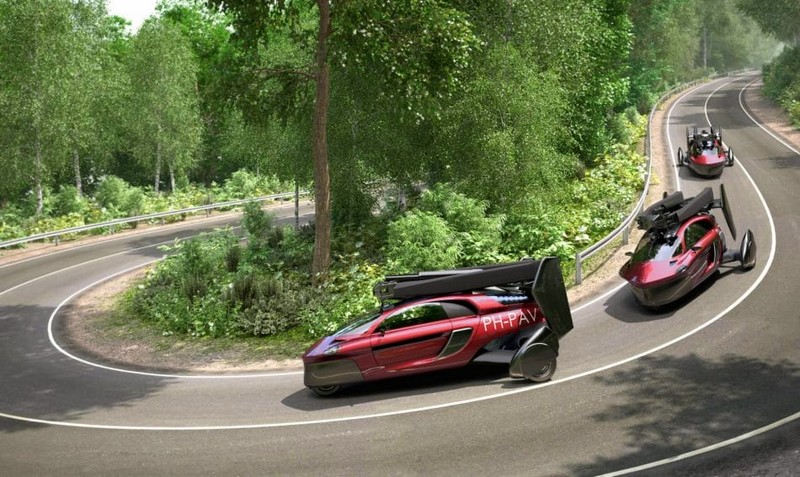 The new model design hasa distinct Italian flair, thanks to collaborations with leading Italian design agencies. It incorporates a unique dual engine propulsion that further increases the safety of the PAL-V Liberty. While driving, the lowered suspension and tilting "cockpit" adds to the sports car feel. A novel design approach serves to avoid a number of common pilot errors by design, making the PAL-V Liberty very safe and easy to operate.
The dual engine propulsion drive train is based on two fully certified airplane engine from Rotax, one of the leading manufacturers in aviation engines.
"Later in 2017 we will start building a pre-production series followed by the manufacturing of the first PAL-V Liberty's for our early 'pioneer' clients. Deliveries of road and air certificated models are scheduled by the end of 2018. This truly is a pivotal time in aviation and mobility history," says Robert Dingemanse, CEO of  PAL-V.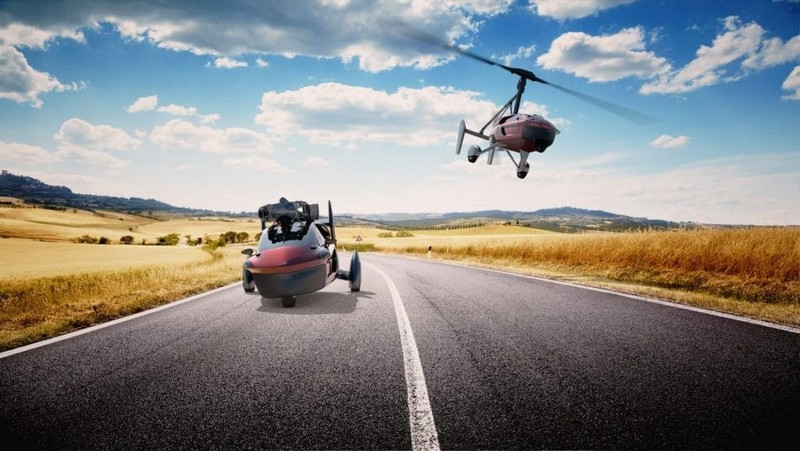 Max Speed: 160 km/h
Top speed acceleration (0-100 km/h): <9 seconds
Engine power: 100 hp
Fuel economy: 7.6 l/100km
Range: 1315 km.
FLIGHT MODE EU:
Economic cruise speed: 140 km/h
High cruise speed (90% range): 160 km/h
Maximum speed: 180 km/h
Min speed for level flight: 50 km/h
Engine power: 200 hp
Maximum operating altitude: 3500m
Useful load: 246 kg
Take-off roll (MTOW, MSL): 180m
Take-off distance (+ 15m obstacle clearance) (MTOW***, MSL****): 330m
Landing roll distance: 30m
Fuel economy: 26 l/h
Max Range (with ½ hour reserve fuel*, MTOW): 400 km
Max Range (with ½ hour reserve fuel, single person operation, MSL): 500 km
Max endurance (with ½ hour reserve fuel, MTOW): 4.3 hours
* ½ hour reserve fuel is 100-150 km of fuel left for driving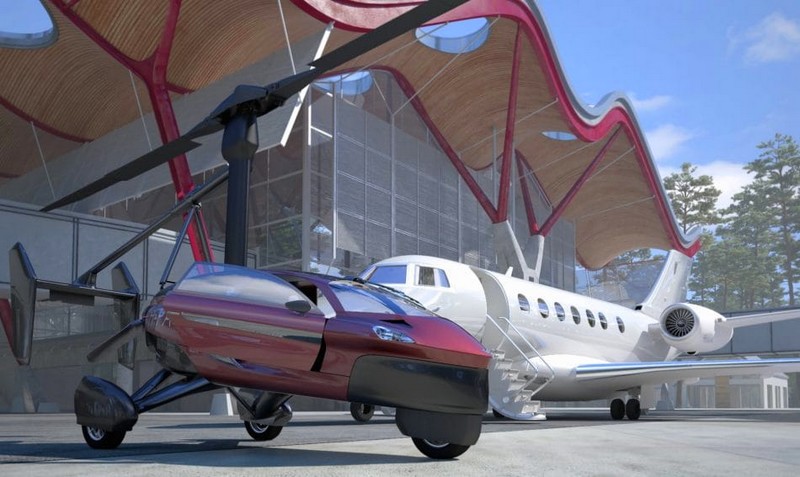 TECHNICAL SPECIFICATIONS EU:
Capacity: 2 persons
Mass Empty: 664 kg
Maximum Take-Off Weight (MTOW): 910 kg
Fuel type: Euro 95, Euro 98, E10 **
Fuel capacity: 100 l
Dimensions Drive-mode: 4m L x 2m W x 1.7m H
Dimensions Flight-mode: 6.1m L x 2m W x 3.2m H (Rotor diameter is 10.75m)
Maximum baggage load: 20 kg.