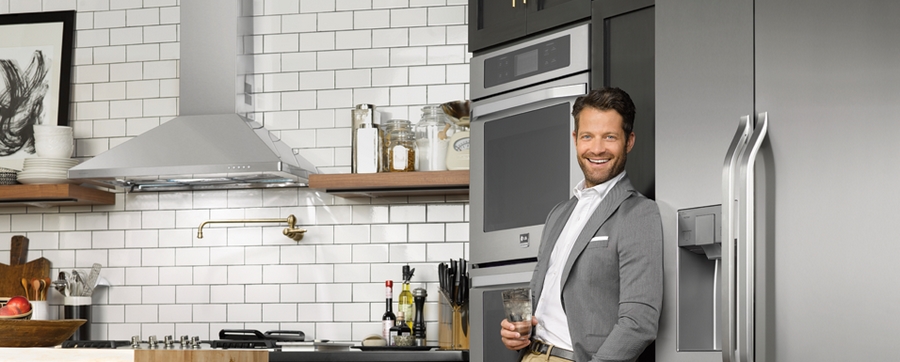 LG Studio unveiled Nate Berkus-inspired suite of LG Studio appliances at Dwell on Design 2015. Berkus' inspiration can be felt throughout the 2015 LG Studio line-up; each of the new appliances features a distinctive styling palette aimed to complement any high-end kitchen design or decor, including functional LED lighting, as well as pro-style metal knobs, handles and control panels along with a premium, horizontally-brushed stainless steel finish.
"I've always maintained that the foundational elements of every kitchen should be things you don't just love now, but will still love 10 years from now," said World renowned designer. "That's why the carefully crafted elements of the new LG Studio line that I advised on – from the sleek, flat-door design of the new refrigerator to the more distinctive, detailed elements and finishes of the ranges and microwave – effortlessly blend style, elegance and function into timeless appliances perfect for any forever kitchen."
The new LG Studio suite of appliances includes:
LG Studio Slide-in Ranges. These new, large-capacity pro-style slide-in ranges – available in both configurations, gas and electric – feature flat-design control panels and robust, durable metal knobs. SmoothTouch glass controls allow the adjustment of settings with the touch of a finger.
These units include LG's new ProBake Convection technology for even cooking results on every rack. This feature allows the heating element to be placed in the rear of the oven as opposed to the bottom, resulting in more precise and faster cooking. The ranges also feature EasyClean, the 10-minute, fastest oven cleaning feature on the market that offers easier, more convenient cleaning thanks to LG's innovative oven enamel technology.
LG Studio Counter-Depth Refrigerator. This three-door, 23.7-cubic-foot French Door refrigerator features a sleek flat door design, water dispenser with premium stainless steel finish, LED lighting and solid, distinctive door handles – all meticulously designed to enhance any kitchen decor. The unit's cabinet-depth styling also ensures it can stand flush with any countertop for a sleek, seamless built-in look. LG's flagship Door-in-Door technology on this ENERGY STAR certified refrigerator provides better organization and easy access to consumers'
favorite items.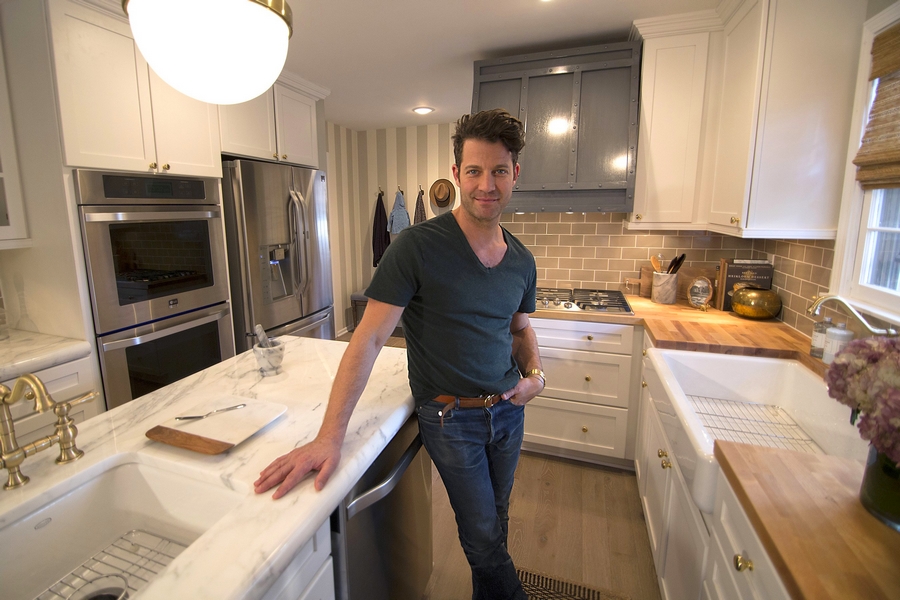 LG Studio Over-the-Range Microwave Oven. This new over-the-range microwave oven features a sleek flat door design, metal dial knob, glass touch controls, distinctive handles and a premium stainless steel finish. The unit is equipped with convection technology, which allows the microwave to serve as a second oven perfect for preheating, browning, baking or even roasting any favorite dish.