World's Top 100 Most Valuable Luxury Brands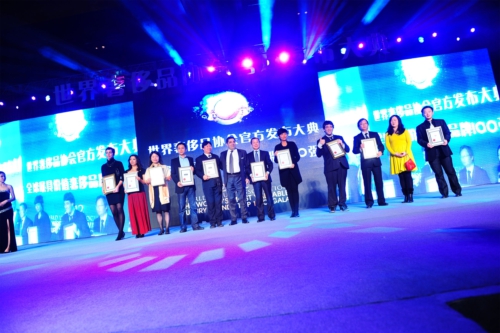 World Luxury Association's official report on 2012 shows that China has become the world's largest consumer of luxury goods. The report predicts: With the phenomenon of RMB appreciation and depreciation of the Euro and the number of Chinese traveling to Europe in 2012, total consumption of luxury goods is expected to reach 59 billion Euros – a record high. The spending power of Chinese overseas will urge China to become the world's most powerful luxury consumer purchasing country.
Heritage French and Italian fashion brands including Hermes, Chanel and Louis Vuitton make up the list of the world's most valuable labels in fashion and cosmetics. Azimut, Rolls-Royce, Cartier, Wakaya Club, Harley Davidson, Patek Philippe, L'or De Jean Martell and Gulfstream are the leaders in their category.
On the list of Top 100 most valuable luxury brands, Sun Valley Icewine is the only Chinese domestic luxury company as a top ten innovative luxury brand. There was media talk around Chinese liquor brand "China Maotai" as a possible selection, but the consideration that the taste of Chinese liquor is not widely accepted by consumers abroad was a deciding factor, leading to Sun Valley Icewine instead.
The Most Valuable Luxury Top 100 list is based on luxury brand's influence on a global scale, market share, consumer feedback and other composite scores — for currently the world's most credible rankings.
Top 100 luxury brands in such diverse fields as aircraft, yachts, cars, jewelry, watches, fashion, liquor, cosmetics, resorts and Innovation brands:
WLA-World's TOP10 Luxury Fashion:
Hermes
Chanel
Louis Vuitton
Christian Dior
Ferragamo
Versace
Prada
Fendi
Giorgio Armani
Ermenegildo Zegna
WLA-World's TOP10 Luxury Yachts:
Azimut
Sunseeker
Ferretti
Lurssen
Riva
Wally
Princess
Pershing
Beneteau
Itama
World's TOP10 Luxury Cars Brands:
Rolls-Royce
Bentley
Ferrari
Lamborghini
Maserati
Aston Martin
Bugatti
Spyker
Pagani
Koenigsegg
World's TOP10 Luxury Jewelry Brands:
Cartier
Van Cleef & Arpels
Boucheron
Harry Winston
Chaumet
Kloybateri
Bvlgari
Montblanc
Tiffany&Co
Mikimoto
World's TOP10 Luxury Resorts:
Wakaya Club
North Island
Hotel Turtle Island
Fregate Island Private
Hotel Le Toiny
Burj Al-Arab
Le Sirenuse
Armani Hotel Dubai
W-Hotel-Puerto Rico
Amanruya
World's TOP10 Innovative Luxury Brands:
Harley Davidson
Bose
Vertu
Lotos
Steinway
Bluthner
Segway PT
Aurora
Sun Valley Icewine
ShangXia

World's TOP10 Luxury Brands – Watches:
Patek Philippe
Vacheron Constantin
Piaget
Jaeger-Le Coultre
Audemars Piguet
Blancpain
Rolex
Breguet
IWC
Franck Muller
World's TOP10 Luxury Brands – Cosmetics:
Chanel
Christian Dior
Guerlain
Givenchy
Helena Rubinstein
Sisley
La Prairie
La Mer
Lancome
Biotherm
TOP10 Luxury Brands– Liquors:
L'or De Jean Martell
Louis XIII
Richard Hennessy
Chateau Petrus Wine
Chateau Lafite Rothschild
Macallan
Meritage
Ron zacapa
Dom Perignon
Perrier Jouet
World's TOP10 Luxury Brands – Aircraft:
Gulfstream
Bombardier
Dassault
Embraer
Hawker Beech
Cessna
Cirrus
Eurocopter
Bellhelicopter
Sikorsky