Michael Kors Access: innovative technology with exceptional style.
With the right accessory, you really can #AccessItAll.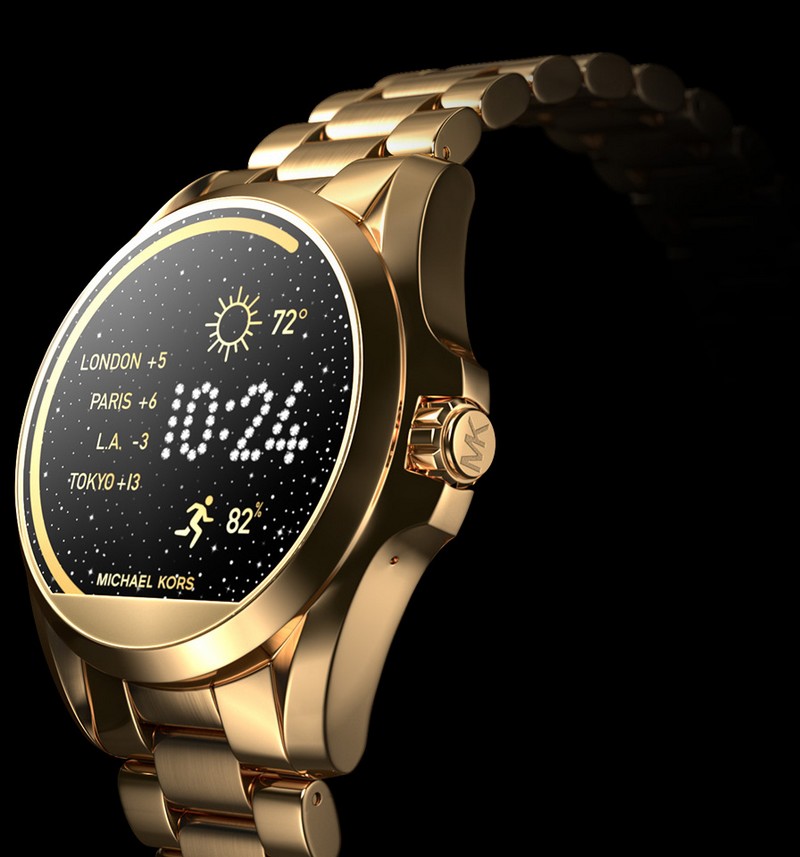 Michael Kors says it is Time for Fashion to Meet the Future. The fashion house is embarking on the trend to unite social connectivity and health and fitness tracking in a great-looking accessory.
This September, the top-end lifestyle brand introduced the Michael Kors Access display smartwatch, part of its new wearable technology accessories line. The line is geared towards the fashion-focused consumer. Designed to show that technology and social connectivity should be seamless, the Michael Kors Access line, which also includes activity trackers, proves that access can be both glamorous and effortless.
The advanced technology at the heart of the Michael Kors Access smartwatch, which is compatible with both iPhone and Android phones, is made possible through a partnership with Google, using their Android Wear smartwatch platform.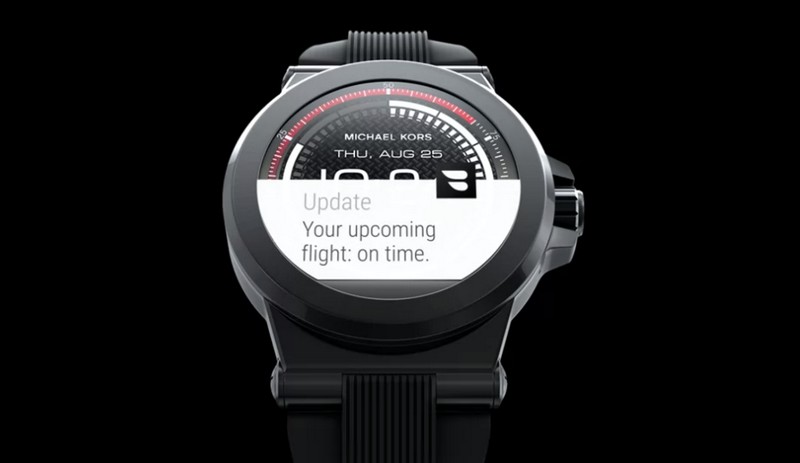 "Our customers love fashion and they're plugged in 24/7," explained Michael Kors.
"We're excited to offer our customers smart, great-looking watches that will help them to stay on top of their daily lives while uniquely expressing their personal style," said John Idol, Chairman and CEO of Michael Kors.
Michael Kors Access smartwatches offer exclusive display watch faces which change with a swipe — "whether it's a digital chronograph design for the gym or glittering, animated pavé for night." The touchscreen display smartwatch powered by Android Wear provides social media updates, text and email alerts, App notifications, smart help from Google, and built-in fitness tracking. The Qualcomm Snapdragon Wear 2100 is a system-on-a-chip (SoC) designed to ensure a highly interactive touch screen experience.
"From Google Search to smartwatches, Google strives to give you the information you need to stay connected to what matters most," says David Singleton, VP of Engineering for Android Wear. "Michael Kors Access and Android Wear move the wearables category forward with smart, beautiful watches that help you stay on top of your daily life while expressing your personal style."