Mercedes-Benz Sprinter by Lexani Motorcars: Transported in what is, essentially, a 5-star executive suite.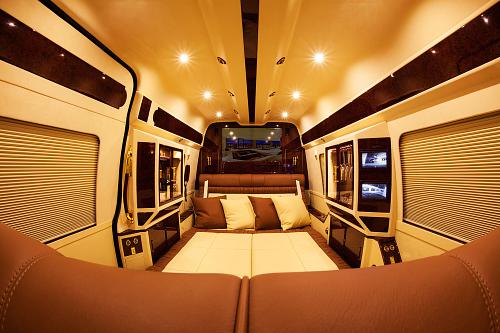 Lexani Motorcars' Andalucia is offering the ultimate in relaxation while traveling for business or pleasure.
This Mercedes-Benz Sprinter conversion by Lexani Motorcars, one of the leaders in customized luxury coaches, offers a brilliant blend of technology, luxury, and artistry to provide the ultimate traveling experience. Two modes are offered, one with two sofas for comfortable seating, or with a mobile luxury bedroom suite; the Andalucia represents the intersection of practicality, beauty, and comfort.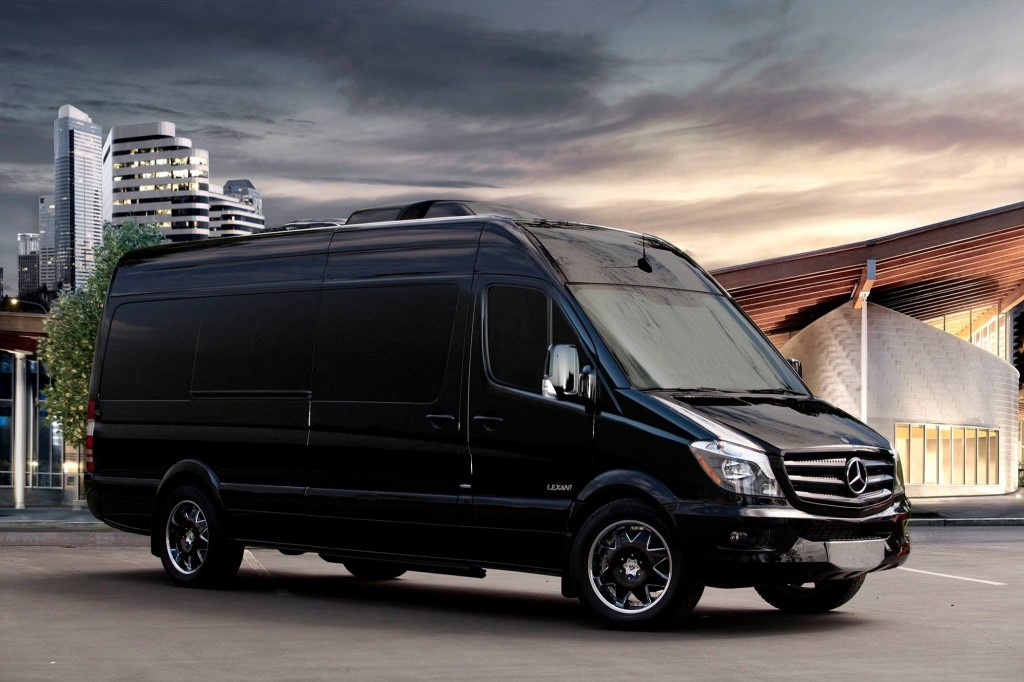 Lexani Motorcars is famous for vehicles with unassuming exteriors and interiors that contain the most advanced entertainment systems and the finest bespoke accouterments like those found in high-end yachts and private jets. Each coach is meticulously crafted using only the highest quality materials, furnishing, and carpentry, with incomparable attention to detail.
The customization options allow clients to create their own ideal environments. Whether the vehicle is to be used for business, family, entertainment, or all of the above, the
owner can rest assured that it will be unrivaled in every respect. Watch a 3D movie, enjoy an espresso, and have the peace of mind that you are being transported in what is, essentially, a 5-star executive suite.
Each vehicle is designed to fit a customer's individual needs. The brief list of some of the available options includes Apple iPad Air/docking station, luxury ottomans, TracVision / Direct TV satellite system, Apple TV, Bose surround sound audio system, 4G Wifi, Mac Mini computer, Cold storage w/ sliding doors & custom bottle built-ins, 24K
gold-plated accents, Samsung Blu-ray/DVD player, 20″ Lexani wheel package, Versace bedding, Power Running Step, UV resistant, tinted privacy glass. Vehicle retails for $350,000-$400,000 USD.