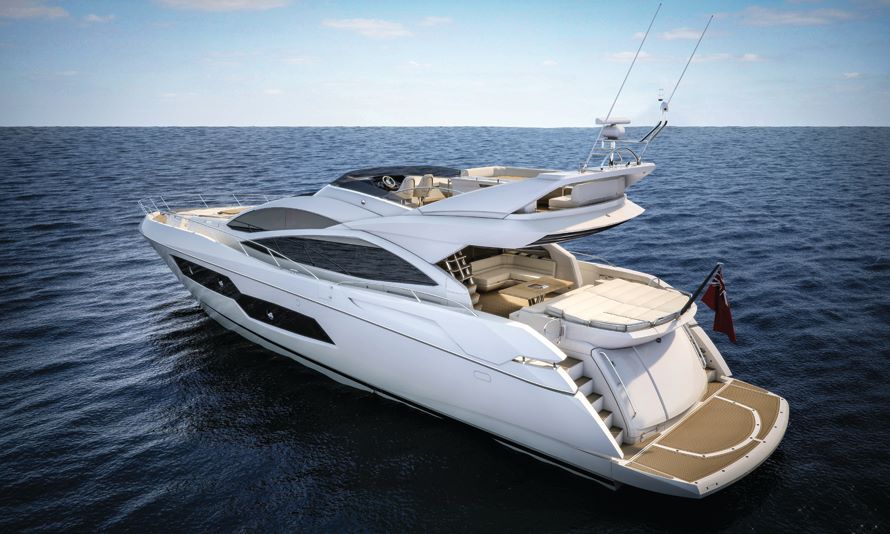 "Wanda's acquisition of Sunseeker is strategic."
Although the private yachting market is in its early stages in China, this industry is growing rapidly. China's consumption has been growing, with an exceptionally strong appetite in the luxury market. In 2012 China surpassed Japan as the world's largest luxury market and by 2015 McKinsey & Co. predicts China's luxury market will account for one-fifth of global sales.
The Dalian Wanda Group, one of the largest Chinese property and a leading global cinema group, announced that it will acquire almost 92 percent stake in the leading global luxury yacht label Sunseeker, at an estimated 320 million British pounds.
"China's consumption is growing, especially in the market for high-end luxury products. We have noticed the growth in consumption of luxury yachts, also private planes — the growth is exponential," stated Wanda's Chairman Wang Jianling.
"With the committed support of Wanda, Sunseeker is well-placed to take full advantage of opportunities in China, one of the world's fastest growing luxury yacht markets. We are confident that this will bring Sunseeker's business to the next level," added Chairman Wang.
"We are thrilled to be joining the Wanda family. Support from Wanda will be instrumental in enabling Sunseeker to unlock the enormous potential of China's rapidly expanding luxury yacht market. Combined with Wanda's outstanding track record of entrepreneurship, and history of commitment to supporting leading global brands, this investment will provide an excellent foundation for Sunseeker's next phase of growth. Wanda's history of managing global brands after acquisition makes clear that it will continue to invest in Sunseeker and support our management team as we take the company to the next stage of development," commented Stewart Mcintyre, Managing Director of Sunseeker International.