Arguably the most underrated and misunderstood spirit; tequila shots in a bar with salt and lemon, are becoming a thing of the past. Today's tequila market offers an array of refined luxury products best savoured by themselves or on ice. Think: Fancy cocktail party toast…An addition to the finest spirits in your collection…A memorable gift for the collector of rarities on your list. Some tequilas are meant for mixing, and the cocktail list is endless. Like wine, tequila varies greatly in price and in quality. But if you're in the market for high-end, delicious and expensive, anyone caught mixing deserves to have their glass taken away.
I attended the International Tequila Expo in Vancouver last weekend and was impressed with what Eric Lorenz of Lorenz Agave Spirits and his partners had organized. With hundreds of attendees and over 65 tequilas available, Eric's mission to share Tequila's luxury brands appears to be working. Food was abundant, smiles were everywhere and positive energy filled the room. With products ranging from a mere $20.00 for José Cuervo Silver to a whopping $225,000 for ultra-premium Ley .925 Pasion Azteca, clearly; the choices are endless.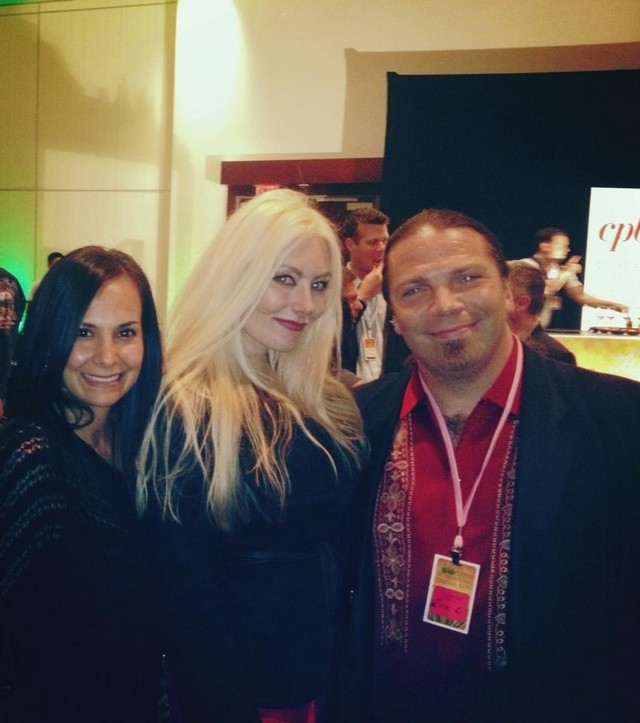 I circled the room, snapping pictures, watching the cocktail contest, and speaking with distributors. As my own perceptions of tequila were changed, I realized that picking five favourites, would be the most difficult task that evening. After trying some of the rarest tequilas, it is understandable why this spirit is gaining market share and popularity with consumers of discerning taste. Tequila is becoming a stylish product to serve and consume, but don't take the taste of luxury lightly. With an average of 35 to 55% alcohol content (70- to 110-proof), tequila carries plenty of kick.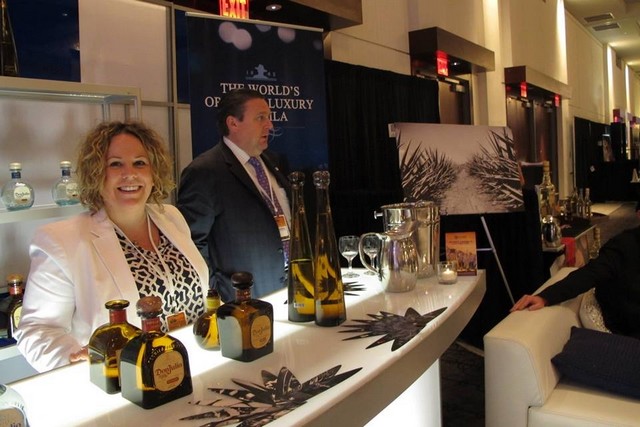 Tequila is a spirit drink made from aged agave plants. It is produced primarily in and around the cities of  Tequila and Arandas, both near Guadalajara in the state of Jalisco. Tequila is also legally produced in the states of Guanajuato, Michoacan, Nayarit and Tamaulipas. This spirit is distilled exclusively from Agave tequilana Weber, Blue variety, also known as the blue agave plant. All premium brands are made with 100% agave. Check your bottle for details. 100% agave means no lower-quality industrial sugars like those from sugarcane or corn syrup were added during fermentation.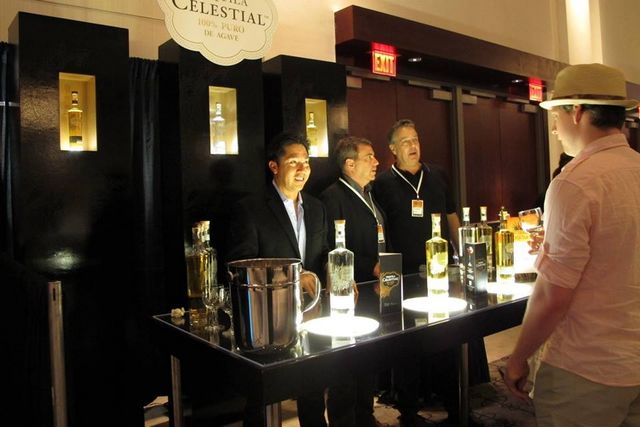 My luxury premium brand picks are: (1). Ultra Premium Tequila Ley .925 Pasion Azteca, (2) Tavi Tequila Añejo. (3). Grand Patron Burdeos. (4) Tequila Don Julio Real. (5) Claze Azul Ultra Tequila.
1. Ultra Premium Tequila Ley .925 Pasion Azteca – $225,000
At $225K, no question, this is the world's most expensive tequila. Tasting of velvet gold and an almost indescribable smoothness. It comes encased in a handcrafted bottle. One half of the bottle is pure platinum, the other half is pure white gold. For an extra $100,000, the company will locate one of their rare diamond-encrusted platinum bottles. If you find one for sale, grab your check book. The minimum price is $2 million. http://www.pocotequila.com/antour/ley.925_pasion.html
2. Tavi Anejo. – $150
Affordable premium luxury tequila.  The bottles are stunning, and so were the ladies who served it. Clean and light. Easy to drink. A smooth buttery nut finish.  Aged in oak barrels from between twelve months and three years. Double distilled with pure artisan water…A unique experience from start to finish. No added sugars, flavours or artificial colours.  Tavi is pure tequila at its finest. Simple, clean luxury in a league of its own. A welcome addition to any party, there are 3 Tavi tequilas –  I liked Tavi Anejo the best.  http://tavitequila.com/products.html
3. Grand Patron Burdeos – $550
This handmade, luxury añejo tequila is made from the finest 100% Weber blue agave from the Highlands of Jalisco. Matured in a combination of new American and French oak barrels. Aged for a minimum of twelve months, the taste is smooth and sweet. with great body and a long-lasting finish. Gran Patrón Burdeos is beautifully packaged in a crystal bottle placed inside a handsome rounded display case. A sight to see.   A pleasure to share.  An experience to taste. Grand Patron Burdeos is my favorite Patron. http://patronspirits.1-877-spirits.com/gran-patron-burdeos
4. Don Julio Real – $400
Tequila Don Julio Real can be described as exquisite. With intense aromas, it is an incredibly smooth and sophisticated taste, Don Julio is the world's original premium luxury tequila. Every bottle of Don Julio label means quality, authenticity and heritage. Handcrafted in the highlands of Mexico's Jalisco region, made from the highest quality blue agave, and born from tradition,  Don Julio is the real tequila every person should experience. And to be honest, I'm still thinking about it. http://www.donjulio.com/real.aspx
5. Claze Azul Ultra Tequila – $2200
Quite literally unlike any other, Clase Azul Ultra is the one of the world's most luxurious tequilas. The exclusive Clase Azul is produced in numbered batches of 100 bottles. Each bottle contains tequila that is aged for five years in previously-used sherry wood casks from Spain. This gives Clase Azul Ultra a unique refined character. The decanter used for Ultra is beautiful:  hand-painted with platinum featuring a silver agave medallion and a label applied using 24-karat gold.  The taste was full-bodied, smooth, delicious and rich. http://www.claseazul.com/our_tequila_ultra.php
Check out  http://www.thespiritsofmexico.com/home for upcoming events in your area. What are your plans for Saturday, September 21, 2013? The Spirits of Mexico Main Tasting Event is held in San Diego that day.  I might just see you there…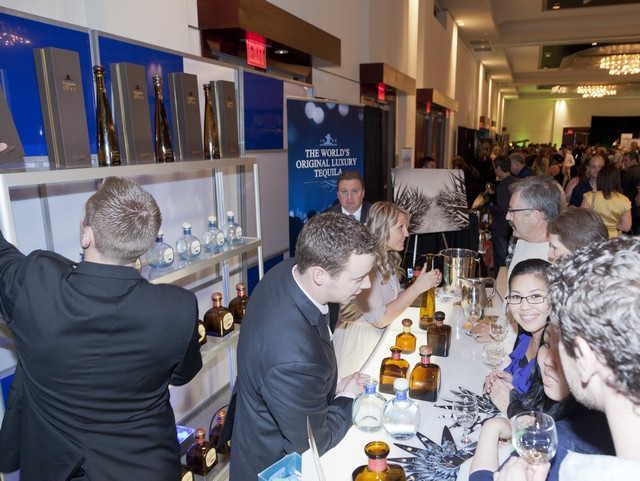 A report by Cynthia Pace.
Photo credits :Cynthia Pace, John Lambert and Insight-Photography.com
About Cythia Pace :
Cynthia Pace is an accomplished personal fashion stylist, lifestyle model, image consultant, and etiquette authority. Respected for her ability to find the classy/sexy balance; "always appropriate" is her motto. From hair and make-up, to accessories and jewelry, to clothing and even nail color, she guides entire style teams to create head to toe synthesis and perfect wow factor for any occasion.