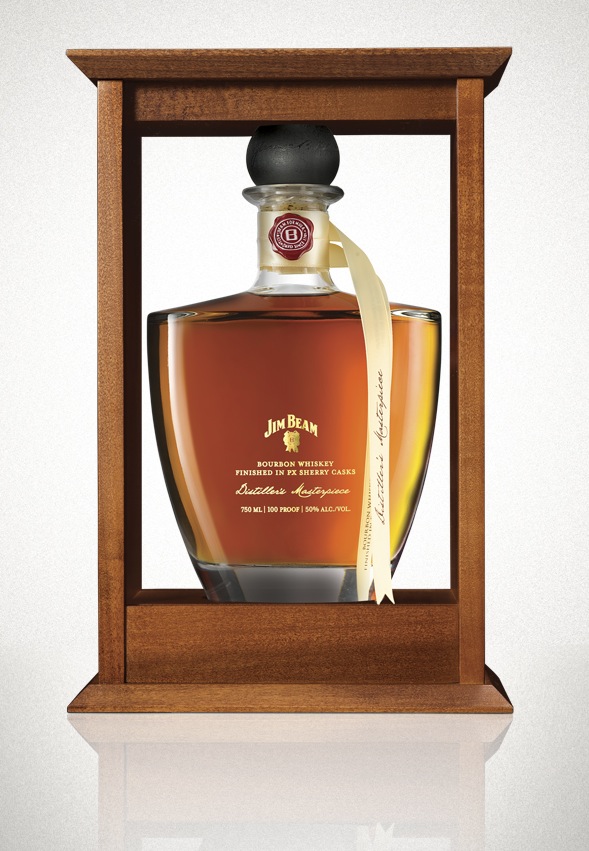 Kentucky's horseracing season debuts in May with a an exclusive Limited-Edition "Distiller's Masterpiece" Bourbon – the most exclusive bourbon expression from Jim Beam, the world's No. 1 bourbon. The Jim Beam Distiller's Masterpiece is an extra-aged Kentucky Straight Bourbon Whiskey barrel finished in Pedro Ximenez (PX) sherry casks and it is only available at the Jim Beam American Stillhouse in Clermont, Ky.
"My family has been making bourbon in Kentucky since 1795," said seventh-generation Master Distiller and Jim Beam's
great-grandson Fred Noe . "This is a great time to celebrate another Kentucky icon – horseracing – with the release of
some of our most exclusive liquid. The catch is that you've got to come out to Kentucky and see us to get a bottle."
The highest quality offering within the Beam family is extra-aged in the optimal rack-house position, determined by Master Distiller, Fred Noe, finished in PX sherry casks, adding a dynamic to its taste that other bourbons can't offer; it has a smooth, rich, full-bodied and mature taste, and it is packaged in a luxury wooden case.