Prepare for the Bears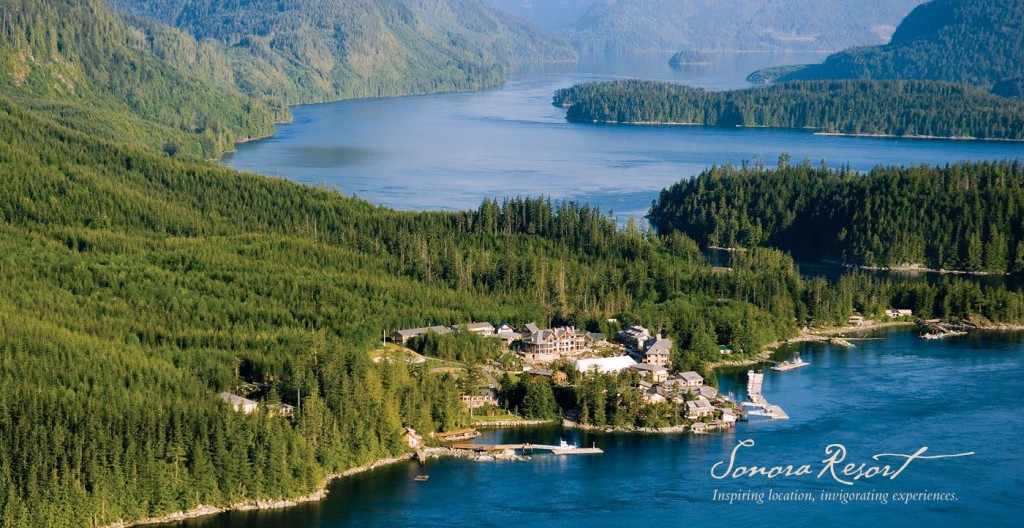 Luxury Canadian wildlife retreat and Relais & Chateâux property Sonora Resort lies within the heart of the intimate ecological meeting place where the North Pacific waters touch the coastal rainforests of B.C. Visitors can only travel to Sonora by way of helicopter, sea plane, or boat. Sonora is the perfect place to experience the eco-luxury holidays.
"Canada is one of the top 10 tourist destinations in the world with a wealth of natural resources," says Wynne Powell, Sonora Resort president and CEO. "When guests visit Sonora Resort, they want to see and experience the bountiful British Columbia wilderness and its beauty, up-close.
Located within the secluded Discovery Islands in British Columbia, Sonora Resort unveils new exhilarating wilderness packages including the "Into the Wild" ocean safari and "Prepare for the Bears" photography weekend. This exclusive Photography Weekend Workshop runs from September 20 to 23 with internationally acclaimed photographers Rosemarie and Pat Keough. The Keoughs are experts in wildlife and scenic photography, having photographed the natural world from the Arctic to the Antarctic. Guests will have the opportunity to embark on a special trip with the Keoughs to capture photos of the magnificent grizzlies inhabiting and fishing on the traditional lands of the Homalco First Nation and the mighty Orford River.
Additional offers include Into the Wild, where you can get the ultimate eco-treatment such as a tour to see Pacific white-sided dolphins, orcas, and sea lions; a hike to view some of the province's oldest growth forests; and a helicopter ride for a bird's eye view of the swirling ocean, tides and currents.
Food lovers can also rejoice over Sonora's Gourmet Getaway, where Executive Chef Terry Pichor will take visitors on a food trip around the Pacific Northwest – enjoying his cuisine first on a private boat sailing the inlets surrounding Sonora Island, and then into candlelight in Sonora's fine dining room.
"We are here to create uniquely tailored experiences for each and every guest," adds Sean Ross, General Manager of Sonora Resort. "For example, a helicopter to the glaciers for some champagne and caviar, followed by a snorkeling with salmon trip can definitely be coordinated."