Surrounded by shoe perfection in Harrods.A 'Shoe Heaven' with private shopping suites opened at Harrods.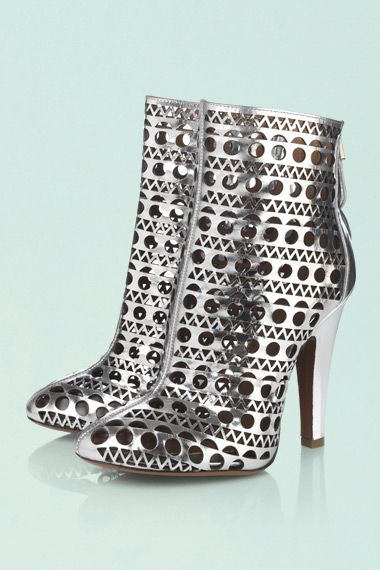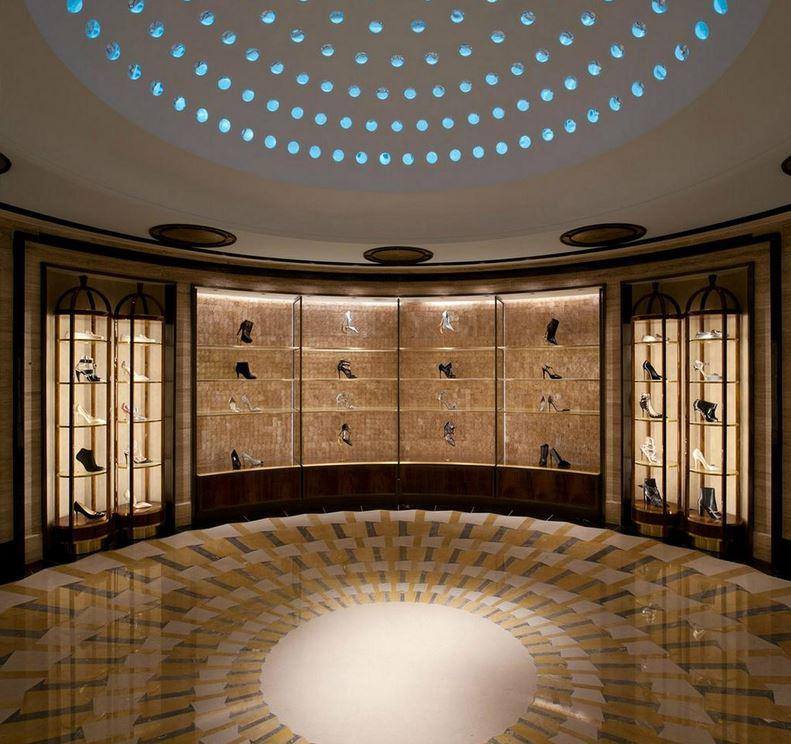 Shoe Heaven is a place in London's Harrods. 17 footwear boutiques with collections from over 50 of the biggest luxury brands make the map of this new 'Shoe Paradise' opened at Harrods, one of the store's biggest rennovations to date. The world's most luxurious shoe destination is located on the Fifth Floor of the Knightsbridge store.
Designed by the late David Collins (the famous London interior designer who died last summer) with velvet banquet lounge seating, private shopping suites and beautifully edited displays, the marble-floored Harrods Shoe Heaven and its expert style advisers invite fashionistas to experience a new way of shopping. It is truly a shoe lover's dream with shoes from CHANEL, Dior, Christian Louboutin, Manolo Blahnik, Louis Vuitton, Prada, Jimmy Choo, Salvatore Ferragamo, Gucci, Valentino, Balenciaga, Bottega Veneta, Burberry, Carvela Kurt Geiger, Casadei, Céline and so on.
"With shoes becoming an ever increasingly important part of the way a woman dresses, and indeed a key part of our business, we are creating a truly fabulous shoe destination in Harrods, to celebrate this," explained Helen David, Harrods Fashion Director.
"The space will be more "Penthouse" and less "Shoe Floor", creating a luxurious and sophisticated environment with flagship shops for all of our biggest brands," added Harrods Fashion Director of Womenswear.
To celebrate Harrods Shoe Heaven, Harrods invited key designers and brands including Dior, Christian Louboutin, Prada, Jimmy Choo and Giuseppe Zanotti to each design a limited edition shoe as part of the exclusive Silver Lining Collection.