Glenmorangie Ealanta – New Release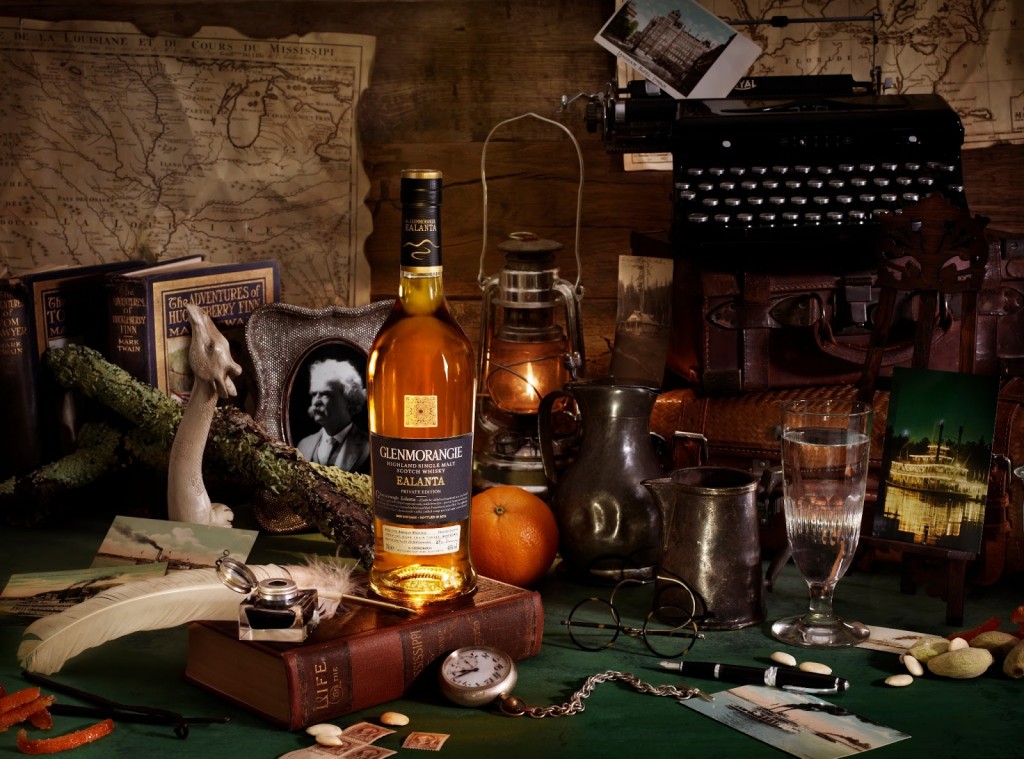 Glenmorangie introduces Ealanta, the fourth addition to the brand's Private Edition range, a 1993 single malt scotch whisky limited edition with an american twist. Scots Gaelic for "skilled and ingenious," Ealanta is a 19 Years Old Glenmorangie, matured exclusively in virgin American white oak casks from the Mark Twain National Forest in the Ozark Mountains of Missouri. The new limited edition has a soft toffee and butterscotch aroma, followed by vanilla and a curious strong hint of stewed fruits with a hallmark Glenmorangie top note of menthol.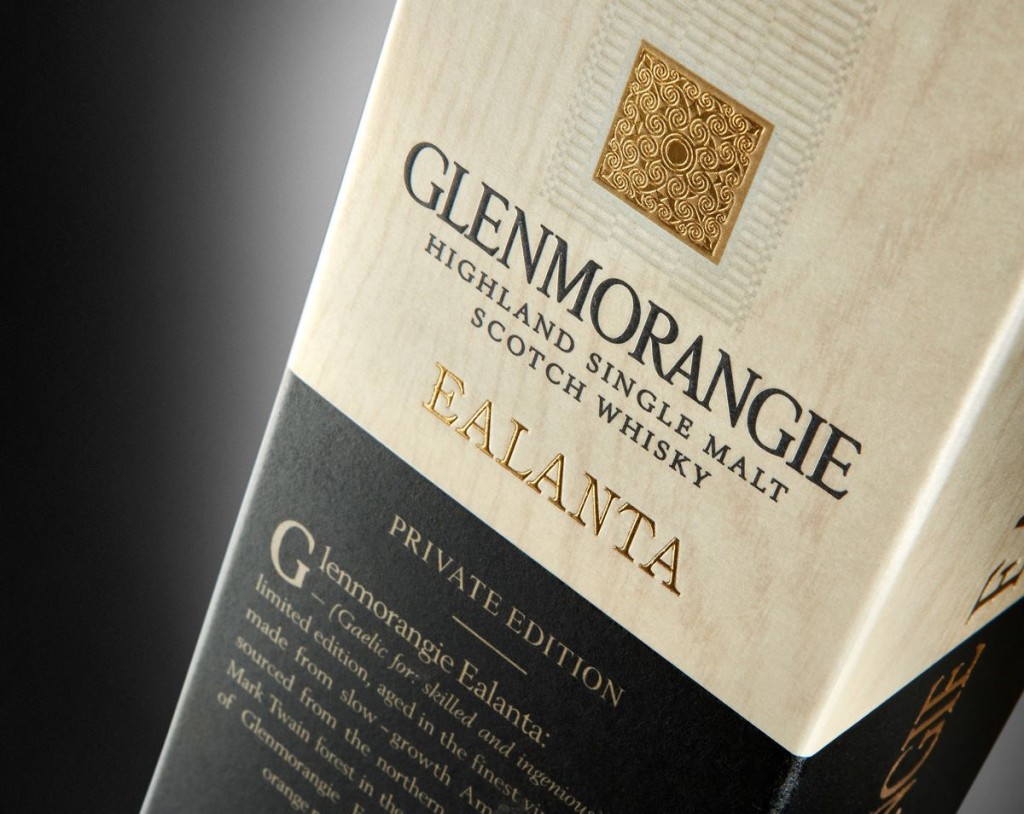 Glenmorangie Ealanta is the 2013 addition to the ongoing Private Edition range, comprising so far the highly sought after Sonnalta PX, Finealta and Artein. The Private Edition range consists of rare and interesting limited edition whiskies.
"It's no secret in our industry that it's the 'wood that makes the whisky' and for many years my team and I have been carrying out detailed research in this area." Ealanta is an experiment dating from the early 1990s. The casks selected from oaks of the Mark Twain National Forest were absolutely top quality and were unusual in that they had not previously held any liquor, such as bourbon," explained Dr. Bill Lumsden, the Company's Distilling and Whisky Creation Director.
"The interaction of our elegant spirit from our very tall stills directly with this 'virgin' wood makes for many intriguing flavors," said Dr. Lumsden. "Using virgin oak casks that have been heavily toasted adds huge mouth-filling, buttery, creamy, vanilla flavors – somewhat like a creme brulee topped with almond and marzipan. This makes for a lovely rounded and complex expression of Glenmorangie. New wood also imparts a purity of flavor that I think many Glenmorangie aficionados will find an interesting divergence from our previous Private Edition releases," added Lumsden.
Glenmorangie Ealanta is bottled at a strength of 46% and is non chill-filtered for extra texture and mouth feel.