Land Rover goes Galactic with'Galactic Discovery' Competition. The chance to win the most spectacular group journey of a lifetime.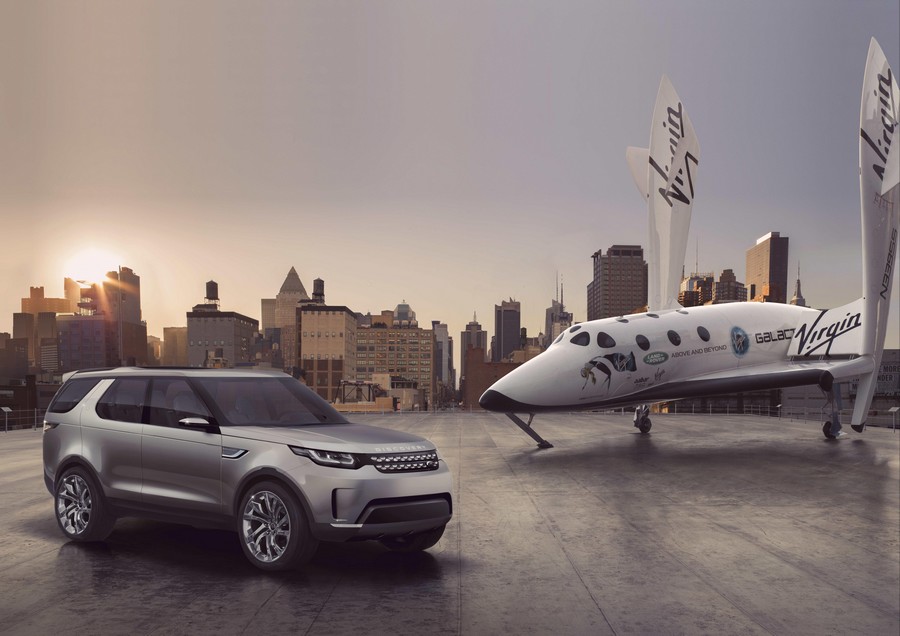 Four aspiring adventurers will win a trip to space with launch of Land Rover's 'Galactic Discovery' competition. It will be the first time that a competition has offered the chance for a group of four friends to win a trip to space. The winners will be among the first pioneering travellers to view the earth from space and experience out-of-seat zero gravity.
The incredible Virgin Galactic space flight prize was announced to audiences around the world through a film featuring a group of the world's greatest-living adventurers and personalities, including Sir Richard Branson, Bear Grylls and Sir Ranulph Fiennes.
The extraordinary opportunity is being offered by Land Rover and Virgin Galactic to mark the reveal of the New Discovery Sport, a compact and versatile SUV and first of a new Discovery family. The car was unveiled to the world in a film shot at Spaceport America, New Mexico, which will be the base for Virgin Galactic's sub-orbital space flights.
"Our heritage is rooted in adventure, exploration and a desire to go above and beyond, and nothing embodies this spirit of discovery more than a trip to space," said Phil Popham, Jaguar Land Rover Group Marketing Director.
British adventurer and Land Rover ambassador, Bear Grylls, will play a hands-on role in helping the winning group prepare for their voyage beyond the final frontier. "This prize really is the ultimate adventure of a lifetime. I've stood on top of Mount Everest and looked up at the black above me, thinking 'there's only one place higher to go now'. As humans, it is in our DNA to go where people have never been before, and now four friends have the opportunity to do that," said Bear Grylls.


http://www.youtube.com/watch?v=_HCOwT7VGNk